Nothing is more disappointing than traveling with a poor quality camera. Your dream to document every moment will not be possible. Although smart phones are slowly gaining leverage in the camera game nothing beats the good ole cameras. If you are looking for a camera to bring to your next travel destination and finding yourself wanting to upgrade to a new one you may be thinking, How are you going to choose the product that best suits your needs? If you travel abroad, depending on what type of traveler you areyou may need to consider and budget your money carefully especially if you are planning to buy a new camera.
However, there are a plenty of affordable options that you can chose from. For those who are looking for cameras under $1000, here are the brands you should consider.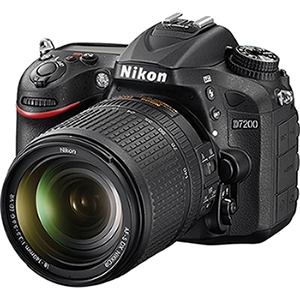 Known as an enthusiast DSLR, Nikon D7200 won't cost you an arm or a leg. It is available at a fair and reasonable cost that can ensure huge savings at the end of the day. As with the top-end Nikon D810, it has amazing features.
Weatherproof. Typical camera loses its function and flexibility over a long time. The factor that affects the performance is usually the changing weather. The good news is that Nikon D7200 will give you peace of mind. It is tailored to withstand the weather.
Good image quality. Of course, all travelers want to document their experience and a poor quality image from their cameras is irritating. Nikon D7200 makes high-quality pictures possible.
Fast and Advanced AF. An outdated AF is very inconvenient to use and this is where Nikon D7200 comes in. Not only is its AF fast, but it is also advanced. Give it a try and see a difference.
2. Canon EOS 70D Digital SLR Camera
Since the early days of SLRs, Canon was the highly reputed leader in CMOS image sensor technology. Every new EOS model came with a high ISO range and an increase in resolution. When EOS 7D was introduced on the market, they had progressed from ISO 1600 TO ISO 12800. With the variety of options from the brand, the EOS 70D is a camera you should have.  
 
As a mid-range SLR for photographers, it looks sensible to upgrade to the EOS 60D. It borrows the best bit from the brand's existing SLRs such as autofocus sensor, articulated touchscreen, and built-in Wi-Fi. It is also packed with a new sensor that is revolutionary. Not only does it offer 20.2MP resolution, it also uses 'Dual Pixel CMOS AF' design. 
1080p30 Video recording and stereo sound
Single SD/SDHC/SDXC card slot.
Built-in Wi-Fi.
Built-in flash. that serves as an Off-camera remote flash controller.
AF microadjustment
Creative filter image processing styles. You can preview a picture or a video in live view.
Silent shutter mode. Does your camera have a sound when you take a picture? Then, Canon EOS 70D Digital SLR Camera is here for you!
3. Nikon D7100 24.1 MP DX-Format CMOS Digital SLR
As the company's latest APS-C DSLR, Nikon D7100 features a 24MP sensor, joining the D5200 and D3200 models. D7100, the anticipated successor of D7000, faces sizeable tasks. Despite the success of the latter camera, D7100 has been creating a buzz all over the internet. 
Other features are 51 point AF system, 15 sensors cross type, 2016 pixel RGB metering sensor,  pentaprism with 0.94X magnification, front and rear IR receivers, equivalent water and dust resistance, spot white balance in live view mode, max 6 fps continuous shooting in DX mode, and a lot more. Plus, this is one of the best cameras under $1000. It's not cheap but affordable, making it a quality investment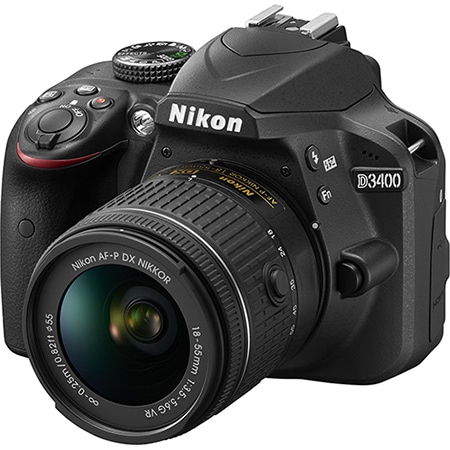 As the latest entry-level DSLR of the company, Nikon D3400 succeeds the D3300 that was introduced on the market four years ago. In spite of the two-year gap between the models, both are quite similar. The only difference is in their key specs. The two cameras are built around 24.2-million pixel APS-C CMOS sensor, Nikon EXPEED 4 image processor, 11-point AF system, pentamirror optical viewfinder, and many more. 
The addition in D3400 is Nikon's SnapBridge technology that uses Bluetooth for wireless image transfer to other compatible devices. The D3400 also provides improved battery performance. The company claims that the camera can record more than 1200 images on a full charge. Unlike its predecessor, D3400's pop-up flash has a lower guide number. Moreover, it is still available under $1000 and is perfect for those who wants to save money with a budget under $1000.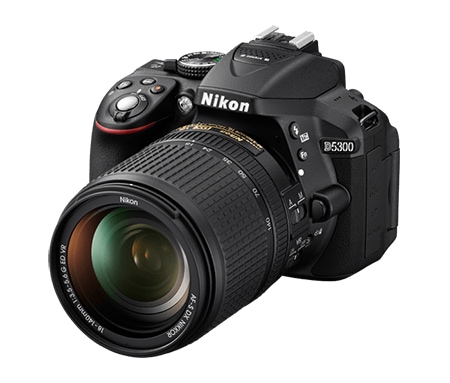 Like the Nikon's advanced beginner DSLR, D5300 takes the place of D5200. It offers a 24MP sensor, physical controls, and an articulated rear LCD. However, it does not have a twin-dial interface and AF system. Other key features are EXPEED 4 processing, 5 fps continuous shooting, 39-point AF system, 9 sensors cross-type, 1080p60 video recording, vari-angle LCD monitor, and a built-in stereo mic. 
The D5300 is considered a near-clone of its predecessor. However, it's lighter, smaller, and stronger camera in many ways. It offers a beefed-up video mode that is capable of 1080/60p HD video. Its slightly widened dot LCD screen will be attractive to photographers and videographers. Compared to D5200, its battery life gets a boost as well. It provides an endurance of 600 shots, enabling you to document stuff without a burden. 
The Nikon D5300 is an upgrade that offers a handful of features. It adds more amounts to 1080/60p HD video recording, built-in Wi-Fi, and articulated display. It is also equipped with a touchscreen LCD, increasing convenience and happiness on your part as a photographer 
So now, what is your final thought? What is the camera that reaches your standards? Whatever your decision is, you are rest assured that it's going to be an excellent choice. With the high-quality features.