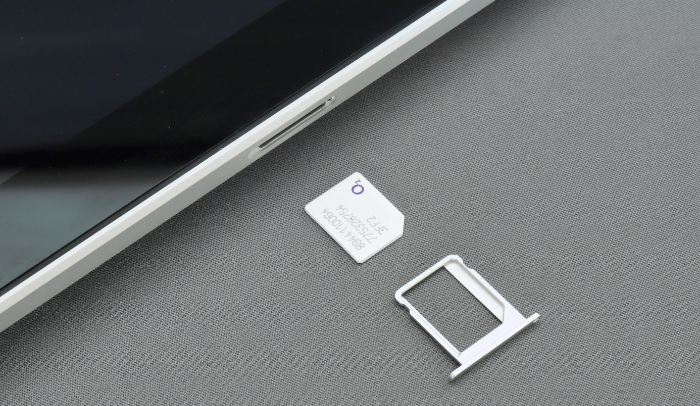 In today's digital economy, more and more people are going mobile. It is essential to have a reliable wireless carrier to keep up with the demands of work and play.
But what if you could have one less thing on your mind? What if you could stop worrying about changing SIM cards? That is where eSIM technology comes in handy. Learn how it works below! 
What Is an eSIM?
An eSIM is a chip that can replace your SIM card. It cannot be seen as it is small and thin enough to fit inside a smartphone, iPad or any other mobile device. The best part? There are no physical components to wear out over time.
The term "eSIM" stands for embedded SIM. In essence, it is a miniature chip that provides mobile data to your mobile device.
eSIMs are expected to replace physical SIM cards because they offer increased security and convenience; however, there are some concerns about how this will affect people who rely on traditional phone plans. eSIM technology may also lead to the development of smaller devices that require less space for physical SIMs. 
How Does an eSIM Work?
An eSIM is similar to a SIM card in that it provides your device with information about the data plan that you are using, connectivity capabilities and other settings.
The main difference between an eSIM and a traditional SIM card is how they are installed.
With a traditional SIM card, the card itself must be physically inserted into the device. However, with an eSIM, the software is used to electronically enable or disable connections within the phone without requiring that hardware be installed.
eSIMs can be activated by wireless carriers through encrypted authentication protocols, which means you don't need to physically insert a SIM card into your device, and it can store multiple profiles, like the ones you might use for work and home.
Advantages of eSIM
No Physical Sim Card Is Required
The eSIM replaces the physical SIM card, which increases the flexibility of managing multiple SIM cards with one device.
It Doesn't Take Up Any Space
Since it has no physical form, an eSIM can be embedded within software updates and firmware. This leaves more room for other components inside a device, such as a larger battery or other sensors.
It Saves Time and Money
With eSIM technology, you don't have to waste time and money buying a new SIM card and inserting it into your device.
For example, if you're travelling abroad and want to switch carriers or purchase a local SIM card for internet access, you can do so by simply downloading an app on your phone.
Universal Coverage
eSIM technology works globally and makes it easier for users to acquire a local SIM card when travelling.
Why Is an eSIM Better Than a Physical Sim Card?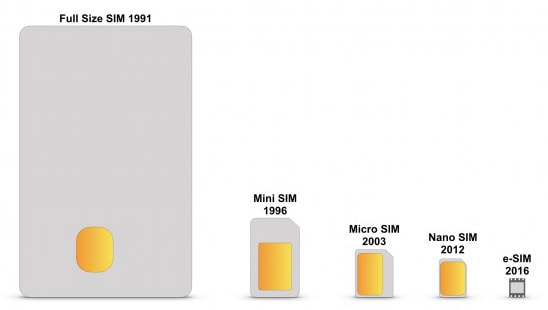 The benefit of an eSIM is that it can be remotely added or removed from networks without having to fiddle around with hardware every time you want to switch providers or travel abroad – which means you don't have to worry about carrying around multiple SIM cards in your wallet when you go abroad.
It's also a good option for those who own multiple devices or change their device type frequently, like buying a new tablet or upgrading to the latest smartphone every year.
Furthermore, if your current SIM card doesn't match the size of your SIM slot (it may be too big), the physical SIM card will need to be cut to fit it. With an eSIM, there's no need for this.
What Devices Use eSIM?
Apple's latest iPhones, including the iPhone XR and iPhone XS, currently support eSIM.
Google Pixel 3, 3XL, 4, 4a, 5, 5a 5g also supports eSIM alongside other Android devices like Samsung Note 20 and Samsung Galaxy S20 and S21 series.
What Networks Support eSIM?
Here are a few of the top mobile networks that support eSIM:
US: Verizon Wireless, T-Mobile USA and AT&T.
UK: EE, Three, Vodafone and O2.
Australia: Vodafone, Optus, Telstra, and Truphone
Canada: Bell, Fido, Freedom, Koodo, Lucky Mobile Rogers, Shaw, Telus, and Virgin.
How to Activate eSIM?
If your device supports eSIM, the way you activate it depends on whether it runs Google's Android or Apple's iOS.
For iPhone XS or later (iOS)
From the Home screen, go to Settings > Cellular.
Tap Add cellular plan.
Open and point your camera to scan the QR code that your carrier provided until you see Installing the cellular plan.
You're all set! Your eSIM is now downloaded and installed.
For Samsung Galaxy S20 or later (Android)
From the Home screen, go to Settings > SIM cards.
Tap Connections
At "SIM card manager," choose eSIM if your phone has a slot for an eSIM
Add using QR code or Add using activation code.
Or you can use the carrier app to activate the eSIM.
What About the Traditional Sim Card?
While eSIM technology has come a long way, it doesn't mean that physical SIM cards will disappear anytime soon – especially since many people still rely on them.
eSIMs require an internet connection to communicate with carriers, while physical SIM cards are more reliable and don't need extra steps on your part.
Is eSIM More Secure Than Sim Card?
They both are the same as they store your personal information.
If you're worried about privacy, don't forget that your eSIM can be added or removed remotely.
Unlike SIM cards, eSIM is embedded, and therefore, it cannot be physically removed and reinserted into different devices if you lose your phone.
Who Will Benefit Most From Esim Technology?
Today, customers need more than one SIM card when travelling since each subscription is tied to a network service provider.
eSIM technology resolves this issue, and it's a much easier option than carrying multiple physical SIM cards and swapping them accordingly.
This makes it easier for people to enjoy seamless communication when travelling abroad and reduces roaming fees.
Conclusion
As more and more people get accustomed to using smartphones, there's a demand for better cellular technology. Newer devices include upgraded eSIM functionality, which paves the way for a future where phones of any type can be easily provisioned without needing a physical SIM card.
For now, eSIM is a cool feature to have if you're travelling or want the freedom from having multiple SIM cards on your phone.
It's also a beneficial feature for those who want to switch carriers without having to worry about losing their physical SIM card or installing it again once they return home.