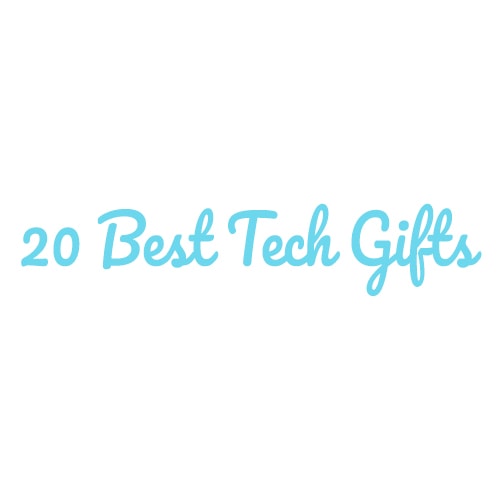 Need to get a family member, loved one, or friend, something that is both unique and beneficial? Your loved ones deserve better than generic and ordinary gifts and cards. Among all the usual existing gifts, an innovative tech gift is a perfect option. As technology is ever-changing, there are thousands of numerous tech gifts available on the market. Selecting the best seems like an extremely daunting task. This list explores some of the most popular and bestselling tech gifts for the year 2019. You can find something from the list to shop.
20. Electric Arc Lighter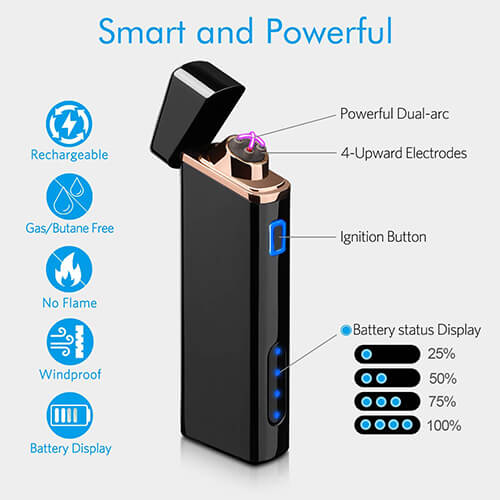 We believe that everybody can very own a satisfying lighter, no longer only for cigarettes. Ignition is less difficult on an electric-powered lighter. Electric Arc lighter comes handy here. It is unique, portable, elegant, and rechargeable. It has a compact size of 3.15'' x 0.98'' x0.51'' and the sleek design makes it extremely easy to carry with yourself. It is featured with new plasma technology (powerful dual-arc).
You can upgrade with upward electrodes in order to make it more convenient in ignitions for fire, cigarettes, candles, and outdoor use. 4 LED battery lights display different power levels status, and when the battery is low, it reminds you to charge it. The product is quite safe and easy to use. It automatically shuts off after 7 seconds whenever it senses any high-temperature damage. One important thing to keep in mind is that it is butane free.
In the package, you will get an electric arc lighter, a USB cable for charging, and a small brush for ash. It is offered with a 12-month warranty, but if you register now, you will get an 18-month extended warranty.
19. Digital Picture Frame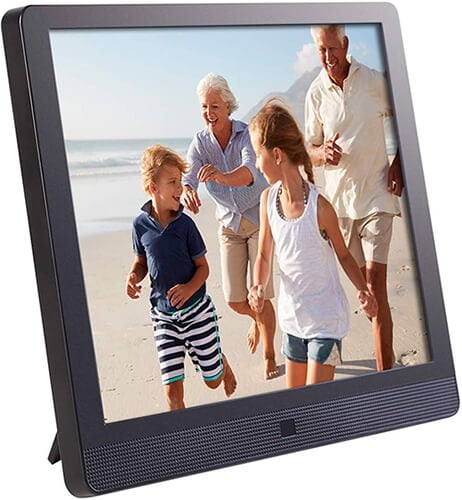 Say hello to your new go-to gift; The Digital Picture Frame by Pix-Star. It is the smartest and simplest way to connect families and friends with memorable moments. Enjoy amazing high-resolution photos and videos on a 9.7-inch (24.6 cm) IPS display and 1024 x 786 pixels graphics. Remotely manage the frame. One single online account (provided completely free) can connect to 254 frames at a time. Display your online media photos by accessing online photos from Instagram, Facebook, OneDrive, Flicker, Dropbox, Google photos, and more.
Share photos and videos by email via the Pix-Star app (Android or iOS) on your smartphone. You can either send photos from your digital picture frame to an individual or several email addresses. The Pix-Star Wi-Fi frame enables (2.4 GHz only) you to share photos from anywhere in the world. Organizable in a couple of minutes. It features 8 GB internal memory (approximately 30,000), USB stick, SDXC, and SDHC card and motion sensor, which automatically turns on and off whenever you enter and exit the room.
Receive everyday weather forecasts for cities and countries of your choice. The product is backed up by a lifetime support and 2-year limited warranty.
18. Ultrasonic Cool Mist Humidifier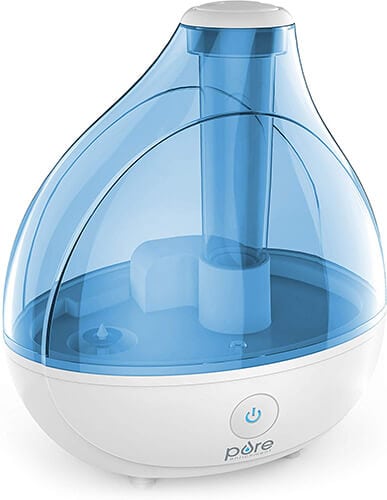 The Mist Humidifier by Pure Enrichment makes your space more comfortable and is surely the item you need for your home and friends to refresh the air in every room. Ultrasonic cool mist technology moisturizes the air for up to 16 hours for continuous operation and makes it easy to breathe and get an uninterrupted good night sleep. Adjust mist speed and direction according to your comfort level using high and low-speed settings. It covers 250 square feet of area. The water tank capacity is 1.5 liters. It is so quiet that you can use it in your bedroom, office or nursery.
Soothing glow offers maximum relaxation, and automatic shut-off turns the humidifier off when the water tank is removed, or the water level is low. The 360° mist nozzle easily directs the mist flow everywhere.
Ultrasonic cool mist humidifier weighs about 1.75 pounds. Its beautiful design allows you to check the water level with an indicator. Its structure provides a relaxing and aesthetically pleasing look and environment. Easy to use humidifier is great and affordable for those on a tight budget. The package comes with a humidifier, AC adaptor, user manual, and disk cleaning brush. Apart from that, you will get caring customer support 7 days a week and a 2-year limited warranty.
17. Bug-a-salt 2.0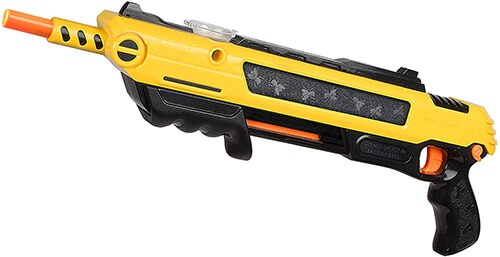 Rid your house of those annoying pests and have a blast while doing it using Bug-a-salt by Skell.Inc. The latest version 2.0 has more power and greater accuracy. It is a unique patented insect eradication device that shoots a spray of regular table salt or annihilates flies on contact. Salt spray will not damage walls window screens, furniture, or paint. It weighs around 2.3 pounds and works accurately within 3 feet. It is easy to use as a toy gun, but you will require target practice for successful results.
Bug-a-salt eradication includes:
Decimating annoying mosquitoes
Destroys black window and poisonous spiders
Shred small and medium-sized pest moths
Leaves fly whole for an easy cleanup
Excellent against smaller and medium-sized roaches
Bug-a-salt is user-friendly and does not require any battery to function – you will never run out of power. It is backed up by a 90-day return warranty and a 1-year limited warranty. It is recommended that it should not be used by children and persons under 18 years as there is a risk of getting injured if the salt gun is mishandled.
16. WGCC Fingerprint Padlock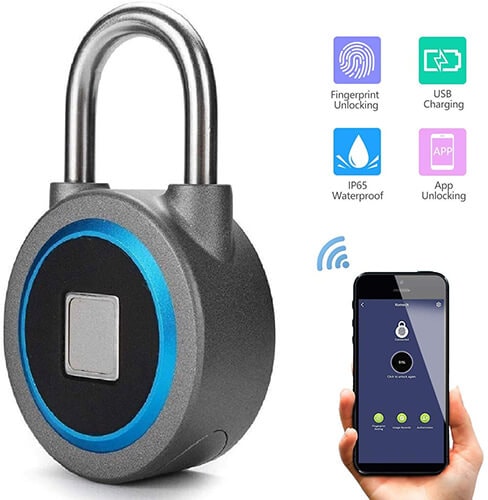 A Bluetooth padlock is a tremendous innovation in the world of technology. Get rid of worrying forgotten combinations or lost keys. The idea is simple, your finger is the key. You can either use your fingerprint or app to unlock the padlock. One padlock can add up to 15 different fingerprints. Add lock method via Bluetooth (enable your phone Bluetooth and search the device Bluetooth signal in the app), scanning QR code or padlock serial number.
With a sturdy lock body of aluminum alloy and lock beam of stainless steel, it offers superior cut resistance. The lock is extremely user-friendly and can be utilized for any indoor and outdoor use, handbags, gym lockers, school lockers, golf bags, furniture wardrobes, suitable for suitcases, and other goods that require protection. Small size and 3.52 ounces weight makes it compact so that you can easily place it in your pocket and carry around.
The padlock is supported by iOS or Android (4.3 and above) and functions on built-in polymer battery, which lasts 30 days without use. The app displays the battery status. Waterproof (IP65) allows outdoor applications. The company provides friendly customer service – free return and repair within 3 months and 2 years respectively.
15. Night Runner 270 Shoe Lights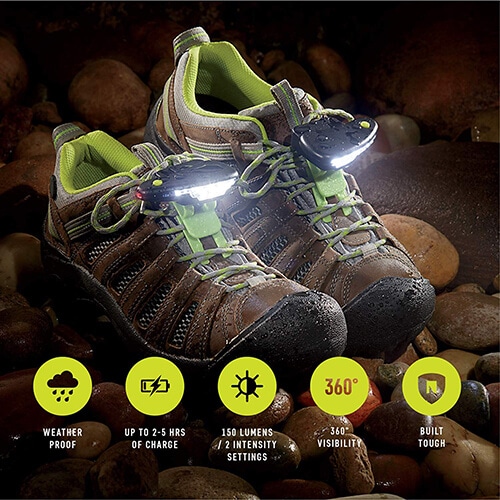 Night runner shoe lights are the perfect gift for your outdoor enthusiasts, athletes, and adventurer friends to make their adventures and fun quite easy for them. Built tough with long-lasting quality, weather-proof, robust tried and tested by athletes allow you to focus on training in all conditions including extreme heat, heavy rain, and extreme cold and ice. They light up your path with 2 ultra-light LEDs, 150 lumens, and produces 360 degrees of lighted visibility. 2 back facing lights and a forward-facing light beam of up to 30 feet define hurdles, obstacles, and provides optimum visual activity in front and around you. Simply clip on the shoes, and you are ready to go.
Reliable and safe lighting ensures that you can safely trek through trails and mountains. These shoe lights let you see in the dark from dusk till dawn while walking, running, cycling, camping, hiking, or fishing. Night runner shoe lights function on long-lasting lithium-ion batteries. Only a single charge retains light for your activities for 2.5 hours with the high setting or up to 5 hours using the standard-setting. The shoe lights have 3 different lighting modes – standard, high, and flashing. One important thing is that they are patented original.
14. Mydethun Moon Lamp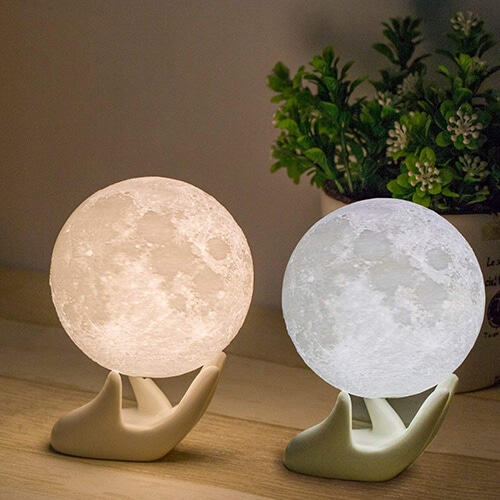 The Moon Lamp by Mydethun.Co is an elegant and modern moon lamp to invest in. Want to present your loved one something smart, elegant, and useful? Then you should try Mydethun moon lamp. The product's weight (2.08 ounces), size (2.08 ounces), and dimension (3.7 x 3.7 x3.7) make it a compact lamp to use. The moon night light is made with PLA material with the help of a 3D printer. It comes in a beautiful box that represents the real moon surface. The lamp sets on a unique ceramic handstand that ensures it stays in the position and does not fall.
The lamp functions on a rechargeable battery, which can run up to 8-10 hours on a single full charge (takes 2-3 hours to charge fully). The charging cord is included in the package. The special design of the lamp has a mini touch switch separated from the charging port. Only 2 cm diameter of the hole retains the maximum shape of the moon. When turned on, it emits a warm light. Use the control switch to either dim or brighten the light, depending on your preference. Touch metal spot at the bottom of the lamp to switch color (white and yellow light).
13. Nebula Capsule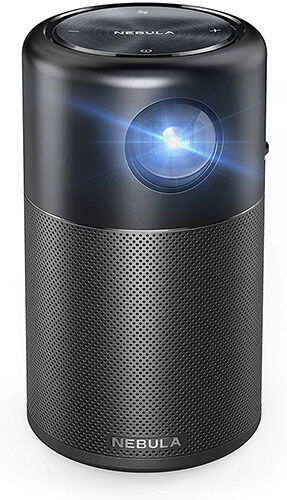 Want to enjoy the cinema experience anytime and anywhere? Nebula Capsule is the perfect option available on the market. It transforms any space into a theatre and makes the great outdoors greater.  The smart cinema uses Android 7.1 to play content from any video streaming app such as YouTube or Netflix.
It features DLP technology which utilizes advanced IntelliBright algorithms to deliver remarkably radiant, bright (100 ANSI lumens), vivid and detailed pictures up to 100 inches big. Superb image quality is complemented by a class-leading, powerful omnidirectional speaker (360°) to pump out heart-pounding sounds in every direction. Nebula Capsule with a single charge provides 4 hours of continuous video and quick charge technology enables it to charge while in use and recharge faster.
Weight of Nebula Capsule (around 15 oz) ensures super portability (carry with yourself where ever you go) and its aluminium body provides greater durability. You can use your mobile to operate capsule directly via 'Capsule Control' app available on the App Store and Google Play. The package offers Nebula Capsule, power adaptor, and remote. It is backed by a 12-month warranty.
Recommended for use in dim environments for best result. Also, Chromecast is not supported.
12. Marvel Legend, Iron Man Electronic Helmet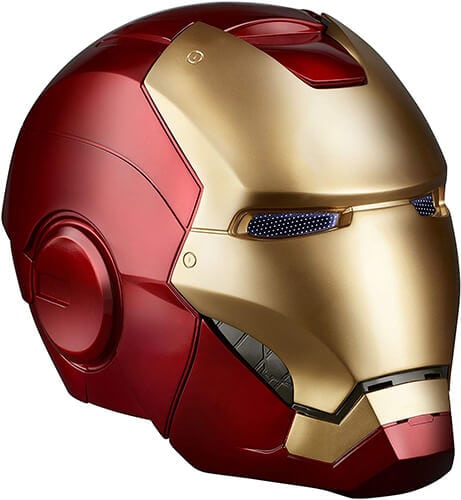 We all know that Tony Stark (Iron Man) has been trouncing evildoers and influencing youth to do the same, Amazon offers electronic helmet developed by Stark Industries. The helmet has been built with Stark's bravery, sense of justice and a serious Marvel true believer in mind. It has a magnetized faceplate that can be detached from the helmet and connected to the top. Detaching and attaching the faceplate triggers 2 LEDs (eyes) light up with dramatic sound effects. The finish makes an illusion of advanced alloy construction. It is cleverly designed to fit multiple head sizes.
The Iron man electronic helmet with sculpting and deco features is an awesome and impressive addition for any Marvel Collection fan. It is perfect for both, serious collectors and enthusiastic cosplayers. The helmet's exterior and interior are designed accurately. The interior evokes ultramodern electronic design whereas the exterior has a beautiful finish and premium role-play detail. It weighs about 1.98 lbs. 3 AAA batteries are required for its operation (not included in the package). The recommended age is 15 years and up. Copyright 2016 Marvel, Hasbro and all related terms are trademarks of Hasbro.
11. MiniPresso GR Espresso Maker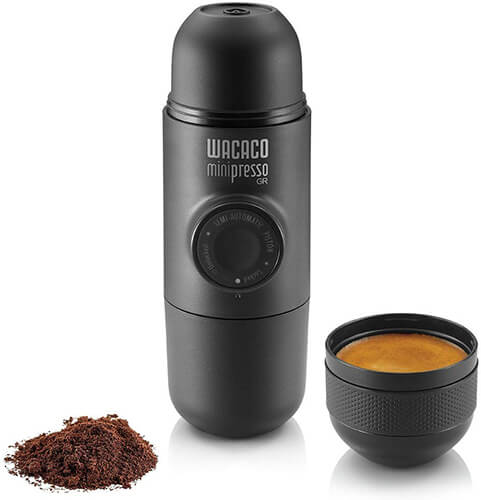 The compact, versatile, and lightweight Minipresso GR by Wacaco Company Limited, is the perfect portable espresso machine to savor and enjoy up to 50 ml of any variety of ground coffee in the office, at home, or on the go. Grinding any type of coffee beans results in a quality espresso shot that will surely satisfy the most sophisticated coffee addicts. It has been designed to be the smallest and lightest (0.8 lbs) so that you can easily carry it around.
Minipresso does not require N2O, compressed air, or electricity to function. It operates by hand, and its working is very simple. It makes use of the semi-automatic piston to inject a small amount of water into the coffee adapter. After pumping several times, the optimum extraction pressure is attained, and bold and rich espresso is extracted. Besides being slick and modern, it contains an ingenious core to control the amount of extracted coffee. Simply unlock this piston, pour out your hand made espresso, and enjoy from the first sip till the last. It features a built-in espresso cup and scoop. Different capacity water tanks are available, choose one according to your need and wish.
10. Kindle Paperwhite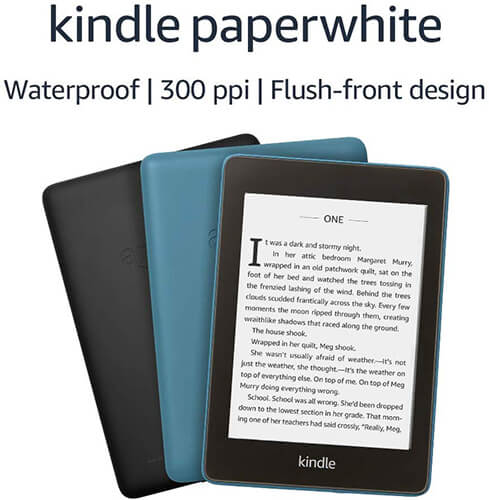 Kindle paperwhite shook things up with its modern, sleek, and slim design (6.6" x 4.6" x 0.3"). With its flush front design, laser-quality text and 300 PPI glare-free display you can comfortably read for hours. Kindle Paperwhite has 6'' black and white E-screen. You can enjoy a single battery charge for weeks, not hours. The waterproof feature allows you to read and relax in the bath, by the pool, or at the beach. The IPX8 provides protection against accidental immersion in up to 2-meters of water. The storage capacity (8 GB or choose 32 GB) holds more comics, magazines, and audiobooks.
The Kindle Paperwhite comes with built-in-adjustable light, so you can read indoors as well as outdoors without disturbances. Simple adjust text size and boldness and enjoy reading with Kindle exclusive fonts. You can seamlessly switch between reading and listening on your Kindle app via Bluetooth enabled headphones and speakers (requires Wi-Fi connectivity). It is available on Amazon in black and Twilight blue colours.
Kindle devices lack immersion reading, which lets you read and listen along as the text highlights. Prime members with Kindle unlimited can access thousands of various magazines, books (audiobooks as well) and more.
9. GAEMS Vanguard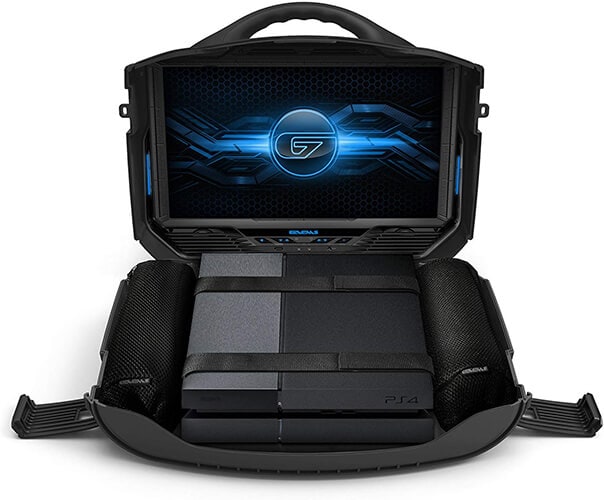 Upgrade your gaming zone into a whole new level of continence using GAEMS Vanguard that allows you to transform any space into your personal gaming environment. It weighs about 10 lbs and can simply go from room to room, all you have to do is pop it open, plug in, and play as it is extraordinary user-friendly. The rugged armor shell provides protection whenever you move around it.
Vanguard's little package includes a remote control, shoulder strap, sticker kit, and storage bag for holding controllers, power supplies, and other accessories. Enjoy every detail of the game with its non-reflective 19 inches (1080i), and 720 pixels LED display.
Its ergonomic design enables you to play with adjustable viewing angles. You can either use the metal cones chambered speakers to unleash its sound power or utilize its dual-output jacks to make your gaming experience a little more personal. Vanguard is compatible with PlayStation 3 Slim, PlayStation S, Xbox One, Xbox 360 S, Xbox 360 E and Xbox 360 Elite. One important thing you must know is that a gaming console is not included, but the HDMI port is located at the bottom of the screen to connect the mentioned compatible devices.
8. WoneNice Retro Digital Flip Down Clock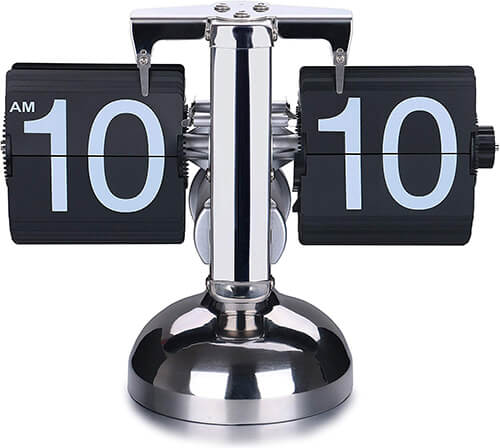 Dutch designer Will Vanden Vos designed this retro look digital flip down clock. As compared to other digital clocks, it shows time neither through the LED screen nor thorough the pointer but makes use of a similar sports scorecard to display time. If you are searching for a gift for anyone, then you should consider this digital clock instead of a boring clock available on the market. It kills two birds with one stone by displaying time as well as being a decorative piece (because of its just-right size, i.e. 6.5 x 2.8 x 8.1 inches) for the bedroom, kitchen, living room, study room, office, and such.
The item weighs about 1.3 ounces and features a stainless-steel frame. The numbers are easy to read. It is a 12-hour clock and displays flip-down minutes and hours. It is operated internally by gears. The high-quality quartz movement makes it accurate and noiseless.
This digital clock gets power from a D-battery, which does not come with it, so you have to buy one. It is recommended that you use carbon-zinc batteries, not alkaline ones.
7. POW Mo Expandable Wireless Speaker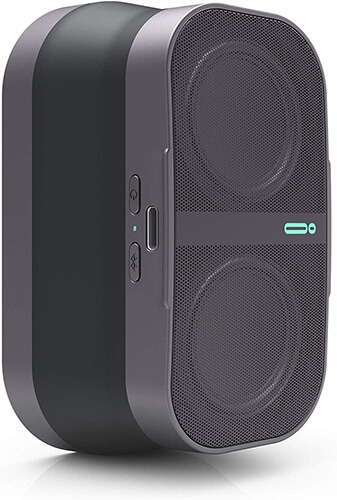 It has been seen that when the portability of any device goes up, its quality goes down. The Mo speaker from PO audio is an amazing expandable portable speaker that delivers high quality and crisp audio. It is expertly engineered with patented WaveBloom audio expansion technology to enhance volume, bass resonance, and overall frequency response without compromising quality. The power of sound fills any moment with good vibes. The charge claims to last 8 hours so that you can have playtime without disturbance. Stereo sync two of them to boost amplitude and bass.
The product weighs around 7 ounces and measures 4.4 x 2.5 x 2 inches in dimension. The small power and Bluetooth buttons are located on the side of the Mo. Ultra-portable, magnetic, and water-resistant features provide you the freedom to stick it everywhere, such as a wall, fridge, file cabinet, table-tops, phone, car body, and more. It is compatible with any available sound source device having Bluetooth. Included accessories are a universal mount, USB charging cable, click-on wallet, and a Lithium-ion battery.
6. Qwerkywriter S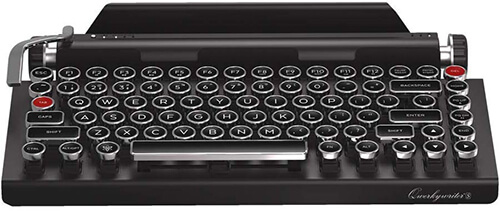 The Qwerkywriter S from Qwerky toys is one of the most amazing devices you will ever own. It is a retro-looking typewriter inspired mechanical keyboard with beautiful round keycaps. Qwerkywriter is constructed from a relatively thick scratch-resistant aluminum alloy that makes it durable. It is 9.25 x 15.5 x 3.5 inches in dimension and weighs around 3.3 lbs.
The Qwerkywriter is integrated with a tablet stand that can accommodate screens up to 10.5 inches comfortably and 12 inches tablet if it is 5/8 inches thick and cast metal programmable return bar in order to generate signatures, copy, paste, and cut commands up to 15 characters. It has a new wired USB mode with NKRO support to provide you highest level performance without dropping letters or strokes. and Bluetooth wireless connectivity up to 3 devices so that you can have multiple devices connected it at the same. It is featured with dual function scroll knob encoders for volume control and page scroll (supported under iOS 13).
The Qwerkywriter is compatible with iOS, macOS, WIN10 (requires updated Bluetooth transmittance dongle), Android devices either in Bluetooth Wireless or Wired USB mode. It functions on Lithium-ion batteries (1 is included in the package).
5. Echo Dot (3rd Gen)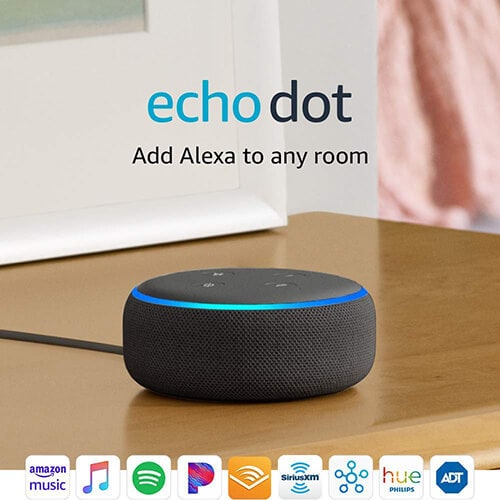 The Echo Dot is a voice-controlled smart speaker with Alexa and is one of the most popular and compact smart speakers available on the market. It is made up of fabric design and fits perfectly into small spaces (perfect for every room) and weighs around 10.6 oz.
It comes with Dual-band Wi-Fi support, and It has a better speaker (of 1.6 inches) as compared to Echo Dot (2nd Gen), and if you want stereo sound, then simply pair it with another Echo Dot. You can manage compatible smart home devices and systems (lock doors, adjust thermostats, turn on lights, and much more) and stream songs from Apple Music, Amazon, Sirius XM, Spotify, and others with your voice. Also, you can ask Alexa to help read the newspaper, set alarms, answer various questions, check the weather, play music, control compatible smart home devices, and more.
The Echo dot helps you to keep your family in sync by working like an intercom. Alexa is getting smarter, adding new skills such as playing games, tracking fitness, and much more. It has been designed with multiple layers of privacy protections and a microphone off button that disconnects microphones.
4. TECBOSS SL300 3D Pen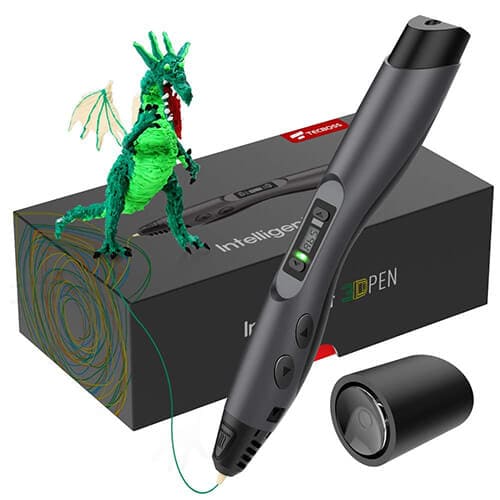 The SL300 is the perfect gift for your family and friends. It is an intelligent and a professional-grade 3D pen. It weighs only 1.92oz. The drawing speed and temperature can be customized easily. It is supported by two types of filament refills (filament diameter is 1.750.02mm). One is PLA (temperature: 160 – 180°C), and the other is ABS (temperature: 180 – 210°C), and this provides you the freedom to choose printing material you prefer.
With an 8-level speed control (bullet point), the SL300 provides ultimate and infinite creativity. Not only 5-years and above kids can enjoy working with it, but it is also an interesting tool for adults. You can either use it to sketch, doodle, or print amazing 3D masterworks. It provides stable and accurate extruding. This 3D pen is user-friendly Because of its patented ceramic nozzle and variable temperature design. The LED present on the pen displays the type of filament material and temperature. This feature makes control of the pen convenient and easy for any user. It comes with two power modes, USB Adaptor, and power bank, so you can enjoy outdoor use.
Safety measures include 2-finger protectors to cover your index finger and thumb to avoid hurting. Also, the tip of the pen becomes hot while working, so adult supervision is required when children are using it.
3. Tile Pro (2018)– 2 Pack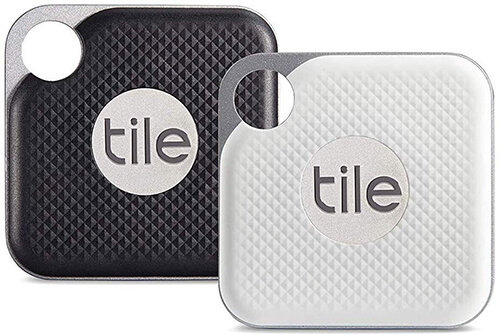 The Tile Pro (2018) is the most powerful Bluetooth tracker for finding lost items with your phone. This water-resistant and durable tracker makes it easier to find everything with its twice as loud volume. This pack comes in a black & white color combo.
If your tile pro is nearby, within 300 ft range but out of sight, use your smartphone to make it ring until you find it. Tile pro helps you find your phone even when it's on silent by double-pressing the tile button on tile pro to make your phone ring. But in case your tile pro is far away (out of range), either the other tile community members (world's largest lost and found community) can help you on this by making use of the tile app running on their phones to send location updates to your app or simply keep your tile app running in the background so that it remembers the last time and place you had your item.
The Tile Pro 2018 is provided with an easily replaceable CR2032 battery with a 1-year guarantee from activation.
One cool fact you should keep in mind is that it works with Alexa. Combine Tile Pro 2018 with Alexa device to add voice control.
2. Ember Temperature Control Smart Mug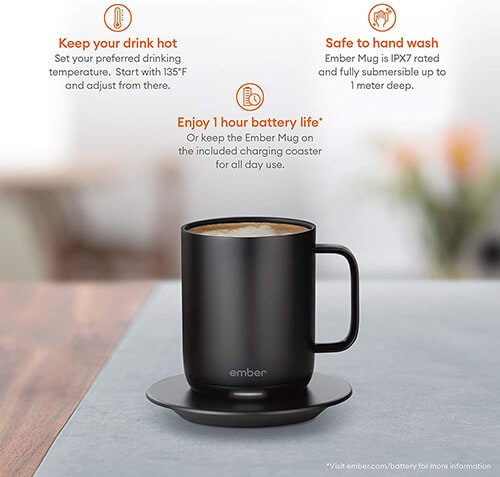 Ember temperature control smart mug is designed beautifully to be utilized at homes or work desks. It looks like a normal coffee mug, but it is far most advanced in technology. From the first sip to the last drop, this ceramic mug keeps your hot beverages at the perfect temperature.
This mug is made up of stainless steel, and in order to reduce scratching, it is coated with ceramic and weighs around 10 oz. The smart mug helps you keep your hot beverages at the exact preferred temperature. It starts with 135°F and can be adjusted up or down accordingly. The range of temperature is 120°F – 145°F. It makes use of Lithium-ion batteries, and with a single charge, it provides about 1-hour battery life.
You can simply keep the mug on the charging coaster (included) for all-day use. You can use your smartphone to control the mug remotely, customize pre-sets, receive a notification, and more by pairing with the Ember App.
The package includes a ceramic mug, charging coaster, and 1 lithium-ion battery. The Only thing you should keep in mind is that only hand wash cleaning is safe for the mug.
1. Oculus Rift S PC-Powered VR Gaming Headset

Take on the most thrilling games in virtual reality (VR) with the Oculus Rift S PC-powered VR gaming headset. Enjoy all the actions around you through next-generation optics and sharp lenses and comfortably play with improved ergonomic design and insight tracking. Dive into the top library in VR gaming. Oculus Rift S allows you to play hundreds of exclusively available games on the Oculus store.
 See the actions with a sharper display and next-generation lenses assisted by improved optics that provide you vivid, bright colors and reduced screen door effect. The ergonomic design of the headset (designed with speed and comfort in mind) keeps your head in the game. With the quick twist of the fit wheel, Rift S stays firmly and comfortably in the place.
 The Oculus touch controllers deliver your grabs, throws, slashes, and gestures right into the game in VR with realistic precision and intuition. Oculus Insight tracking translates your movements into VR, allowing you to move freely throughout your play space in any direction without the help of external sensors (sensors are built into the headset).
Accessories included in the package are Oculus Rift S headset, 2 touch controllers, headset cable, AA batteries, video output.