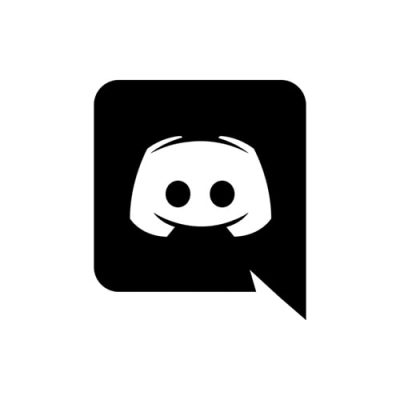 What is Discord?
Discord is a video, voice, and text chat app designed for gamers. It's focused on providing users with a stress-free text and voice chat experience during the games. Users join themed servers that can be made by anyone logged in on Discord. Those who have the participation link or invite can join the same servers. The server admins can host voice and text channels used by the members to talk about a wide range of topics.
The community
The target market of the platform is gamers, but it is also used by other interest groups such as art, music, spirituality, and entrepreneurship. Discord is 100% free and can be accessed on a browser. It is not heavy and doesn't pose a lot of DDOS attacks. The app also offers every feature gamers need to host a voice chat while playing their favorite games. Discord has over 87 million users and plans to dominate the voice chat market. It doesn't have plans to charge fees for its main features. Discord's main focus is to offer a stress-free communication platform to users and incorporate its voice chat service into the gaming industry.
How Discord Work
Developers can integrate Discord in their games by using Gamebridge, a free tool provided by the app. Discord offers other free features such as Streamkit and Rich Presence, which allow game developers to list their games on the app. They can also integrate other apps such as GameWisp and Twitch with the app. Discord is currently valued at approximately $700 million, and this value is expected to continue as more and more users join the platform. The app uses the network effect to improve its value and attract more people.
You can choose to use your account on Discord by installing the app or running it in your browser. The app offers a lot of customization options. You can either use an invitation code to participate in a pre-existing server or create a new Discord server on your own and sent out invitation codes. To create a server, you only need a valid server name. Joining an active community is easy as you can find a lot of verified servers that have open invitations by doing a quick Google search. Many content creators and popular streamers also post invitation codes on their YouTube channels.
The browser version of the app has some limits such as not being able to detect multiple audio devices or a webcam. It doesn't have the screen-share function that allows users to stream specific windows or their computer to up to 9 other people. Discord's mobile version offers many of the same features as the browser version. Although the mobile version doesn't allow screen sharing, it does allow you to receive screen-share videos from desktop users and make video calls with other users.
Discord is perfect for those who want to interact with a small group of friends while playing games. It also allows you to run the app in your browser and change mic levels. The app provides a lower-latency voice chat, which is beneficial when talking to other users around the world. If you have installed the app on your computer, you can access it via an overlay while playing your favorite games. You can type without having to switch to another window or adjust audio levels right away.
Discord can also help you manage large groups. You can make different channels with varying levels of access permissions. This way, users won't be put in one large voice chat channel or message thread. Discord also offers automated moderation and admin tools to help you keep everything under control. Well-managed Discord servers look like an organized message board with the locked guideline and announcement threads.
How Discord Makes Money
Discord doesn't sell user data or gain profits from ads. The developers feel ads are intrusive. Selling user data also breaches the relationship between the parties involved. Discord was dependent on its funding money until recently. The company doesn't have any plans to charge users for access to the app. They are planning to provide more featured apps and better service to paid users. This is why they created a better version of the app – Discord Nitro. Users can access some features for free for an unlimited time. Add-ons and upgrades, on the other hand, come with a certain fee.
Discord Nitro

Players who purchase Discord Nitro can get access to improved upload speed, animated avatars, stickers, and other premium features. They have to pay $4.99 every month. Discord doesn't charge a fee for its core functions and only asks users to support the app by purchasing the monthly subscription plan. This is how Discord makes money.
Most of the company's funding will be invested in the Nitro feature and international growth. A small portion goes towards giving rewards to some of their earliest employees. Greylock and Index Funds have invested a total amount of 130 million in Discord. The company's Nitro can help them earn revenue in the future.
Selling Merchandises

Discord also sells self-branded merchandise such as shirts, sweatshirts, hats, and hoodies. However, this method contributes only a small portion of the total income of the company. Discord also makes money by selling sound packs, skins, sticker packs, and other cosmetic items to provide a better user experience. Users can purchase custom-made products such as emoticons, stickers, and shirts. These items are sold widely across the world and make a noticeable amount of money for Discord.
Gamebridge
However, Discord has other potential revenue streams that it can use such as Gamebridge. It allows game developers to incorporate Discord in their games and reduce the stress and hassle of coding an in-game chat feature.
Gamebridge offers a wide range of features including control of audio settings and automatically matching players in different voice channels. It also allows players to auto-create temporary or permanent servers for in-game worlds or guilds, shares GIFs, videos and screenshots, builds a community and enjoys positional audio. Voices can be placed in a virtual space to improve player distribution. Discord can also establish partnerships with some games in the future, and make money through referred users that end up purchasing the game or its features.