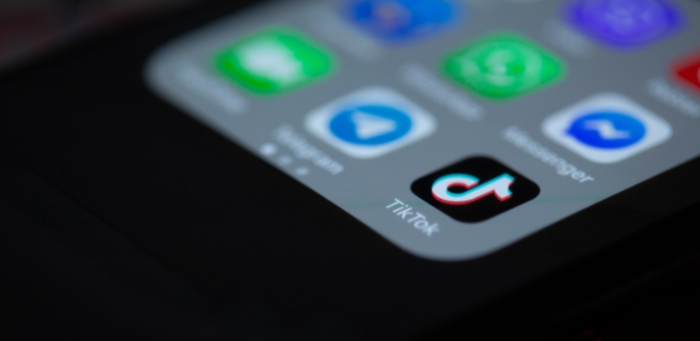 TikTok is responsible for viral trends, overnight stars, and even help people find their niche. Yet, this video-sharing app is completely free.
The platform mainly focuses on creating an interactive experience for users. So, it is unclear how the company makes money.
ByteDance bought this app for a billion dollars in 2017. Ever since the announcement of its sale, TikTok's source of revenue has piqued everyone's interest.
TikTok – An Overview
A Chinese multinational internet technology company headquartered in Beijing, ByteDance Ltd, currently owns TikTok. This app is now one of the most popular social media applications in the world. Plus, it is available in 150 markets in 75 different languages.
It allows you to make 15-second videos and share them for the world to view. Or, you can just scroll through the videos of millions of content creators for fun.
This viral app is an excellent platform for short content creators and influencer marketing. It has the perfect formula for popularity since it offers everything from addictive background music to filters and custom stickers.
Success of TikTok
This platform has gained significant traction since its release in 2017. It boasts about two billion app downloads and hundreds of millions of users every month.
Further, it was the most installed mobile apps from 2017 to 2019. After its success, Facebook launched Lasso in 2018, a similar video-sharing app. However, with only 70,000 downloads, it could not match up to TikTok's success.
In 2020, TikTok grew exponentially by dominating the social media platform stage. Now, TikTok shapes and influences the lives of Gen Z and millennials in many ways.
How TikTok Makes Money?
Despite its success, TikTok is still a free app, so how TikTok makes money? This app makes money primarily via two ways: TikTok ads and In-app coins.
TikTok Ads
This app offers paid advertisements for brands to promote their products and services similar to YouTube. It launched TikTok For Business in June 2020 to make itself an avenue for ad revenue.
So, brands can use this avenue to market themselves through brand takeovers, in-feed videos, and even hashtag challenges.
In-Feed Video Ads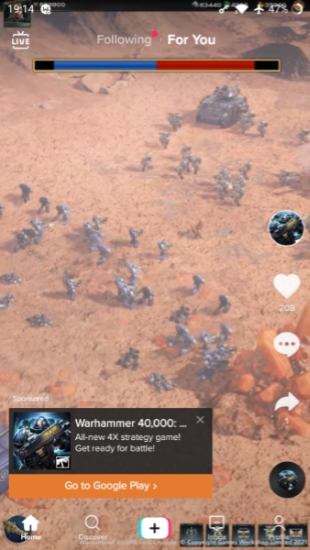 These ads are short-form video ads similar to other content in the app. They appear as you scroll through the For You list. Typically, these ads work in a similar way to ads that appear on Instagram.
Hashtag Challenges
It is a different kind of hashtag challenge that does not originate organically like other hashtags. Brands create their own challenges and pay TikTok to make it appear on people's discovery pages. Then, users can participate, post, and create brand awareness while having fun.
Branded Effects
TikTok For Business also offers companies with branded custom stickers, lenses, and augmented reality filters. So, brands can create effects and go live for up to 10 days. The brands have to pay a certain amount of money for these effects to stay live.
Brand Takeover Ads
Have you ever opened TikTok and immediately saw an ad? It is the brand takeover ads where they can deliver their message to their target audience in an instance. It is one of the most successful revenue ventures for TikTok.
Top-View Ads
Top-view ads are similar to brand takeover ads, but the ads do not pop up immediately. These ads play when you are using the app. It can last anywhere between 15 to 60 seconds.
In-App Purchases
TikTok makes a profit via its in-app purchases. This revenue model is common to many social media platforms. It provides 100 to 10,000 virtual coins that range in price between 99 cents to 100 dollars.
These virtual coins are in-app currencies that you can use to gift. Each gift is worth a particular number of coins. When you purchase these coins with real money, TikTok makes a certain revenue with it.
You can use it to buy virtual gifts for other content creators to love and appreciation. Also, every time your balance runs low, you will receive a notification to reload.
TikTok's Revenue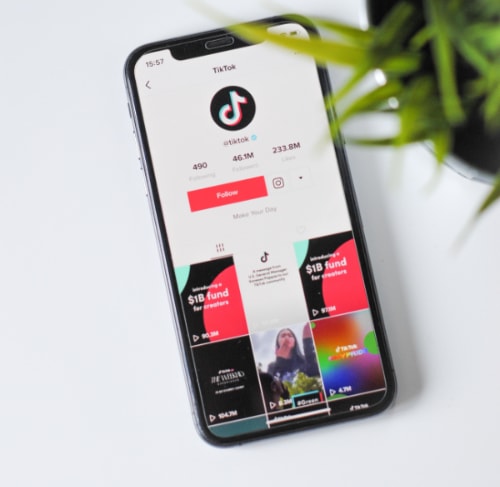 In 2019, TikTok made an estimated 176.9 million dollars in revenue, with about 90 million dollars in the last quarter. The primary source for this revenue is the combined profit from ads and in-app coins.
Before TikTok for Business, the only main source of its revenue was in-app purchases. Further, 79% of its revenue comes from Douyin (TikTok in China is named Douyin). At the same time, 8% of its total revenue came from the USA.
How Does TikTok Make So Much Money?
Now that you are aware of TikTok's business model, how can ads and TikTok coins generate so much revenue?
Although the app is free does not mean you are not giving it anything. While you enjoy the endless content on the app, you are giving them one of the most important things in the modern economy: attention.
TikTok makes so much money because it can offer attention from any type of target audience. As mentioned earlier, it adds hundreds of millions of users every month. So, the enormous and ever-increasing user base is the primary reason for its financial success.
Final Verdict
The app started small in the Chinese market, but today it has become one of the leading social media platforms globally. Plus, it helps users earn money and brands reach their audiences while earning a solid profit.
As much as it is successful, TikTok is broiled in controversies such as privacy concerns. Nonetheless, it is one of the most user-friendly and entertaining apps netizens prefer to put out their content.