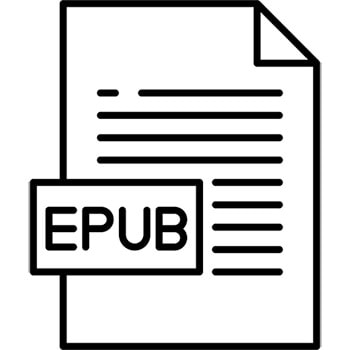 Epub is a short term for Electronic Publication. It is one of the many e-books in HTML formats available similar to MOBI, AZW, AZW3, and PDF, etc. This particular format uses the file extension .epub. A lot of E-readers support EPUB, and it is also compatible with most smartphones, tablets, and computers. This format is the most commonly used file worldwide. Also, last September 2007, it was officially named the International Digital Publishing Forum (IDPF).
To put it into simple terms, epub is basically a book in digital format, and by installing Epub files onto E-readers, people can now view and read their favorite books and files anytime and anywhere they prefer.
These EPUB files can be viewed by software programs, for example, Kindle apps, Aldliko, Ibook, KOBO Books, Calibre, developed apps, and more. Also, hardware devices used specifically for reading such as the Amazon Kindle, Sony Reader, Noble Nook, Kobo Readers which were made for these files.
What It Contains and How It Differs from Other Formats
An EPUB file can store images, words, metadata, fonts, and table of content that is vital as a basic layout of a book in an electronic file. These attributes are also useful for publishers.
It can be linked – Since Epub is an HTML based format, you can apply links within the text in any other part or sections of the book and out to the web.
It has a reflowable text – This means that when viewing it, the style text will reflow or in other words, rearrange and re-size to fit the shape of the screen or webpage.
It is accessible – This format is far more accessible in contrast with PDF'S
It can separate pages – This term is called pagination, the process of separating print or digital content into pages with numbers. In epubs, each time a text size or window layout changes, it also changes and affects the number of pages as opposed to the PDF file where every page number is embedded to match the print. In other words, the PDF file pages are unchangeable.
No longer support Zoom in and out – Since the file automatically adjusts to its given layout such as texts and pages, the tools to zoom in and vice versa has been removed.
Opening an EPUB File
These files can be opened and accessed through various apps and programs. It usually varies depending on which platform you prefer. Ebooks can only be opened with the use of these.
Windows
Calibre
It's the number one most preferred program when reading or browsing through epub files. This program is the full package, not only is this an eBook reader, it also converts any Epubs to the preferred format. It also helps manage your library and syncs in with your other Ebook Devices.
Simple interface
Allows Metadata downloads for ebooks which contains the title, author, publisher, ISBN, tags, covers and book summaries.
It offers a built-in ebook viewer for all major ebook formats
Converts any ebook to your preferred format.
Icecream Ebook Reader
Is also one of the best software where you can turn your PC to a flawless ebook reader. This reader is compatible with most well-known formats such as EPUB, MOBI, PDF, FB2.
Features:
Library Management
Reading progress where you can check how much pages are left and allows you to bookmark it and continue from where you left off
Easy book search by author or title
Allows easy translate via Google Search
Allow Annotations, text highlights
Easy Navigation by using scroll bars to move pages.
macOS
BookReader
This is the most voted e-book reader on mac due to its minimalist design with fully functional features. It is compatible with MOBI, AZW, DOC, RTF, HTML and TXT formats.
Offers easy books management such as sorting it out with different categories. You can easily filter them by author, title, genre and favorites.
Offers special effects when turning pages.
Can be fully customized by applying own book covers, fonts, colors and highlight content.
Clearview
This is the simplest and user friendly ebook reader with macOS. It is also capable of opening various types of EPUB formats. It is designed to open any Ebook formats by dragging files and dropping them on the library shelves.
Able to make annotations, bookmarks and notes across multiple gadgets.
User friendly and straightforward
Offers a unique feature where a small tab shows all the annotated phrases on the book currently opened.
IBook
The default Ebook reader app on apple. It only supports EPUB and PDF format. This app allows you to read by just dragging books on the app interface.
It can be synced with all apple devices
Reading lists and bookmarks are synced
Offer landscape mode reading
Easy access to Table Contents
Customizable brightness and text size
Exceptional Reading experience
Calibre
This app also has the windows version.
Marvin
One of the newest and most top rated EPUB reader in the App store with many dubbing. It also the most exceptional ebook reader to date.
Offer customized formatting
Opens DRM-Free epub books
Offers various text formats, background colors and textures
Can also be read in portrait and landscape mode
Offers reading timer
Offers custom commands and shortcuts that allow integration with
Google programs and other social media platforms
Offers both online and offline dictionary
Offers sorting, filtering and grouping books
iOS
Adliko
A free app that can be downloaded easily. Although it has the basic most important requirements for an ebook reader, the downside of this app is that it does not support font embedding.
Offers in-app downloading and web browsing.
Offers Day/Night themes for reading in high or low light areas.
Allow access to social media platforms.
Allows amendment with detailed book information such as tags,
collection, ratings and author.
Offers in-app purchase of books.
Supports Adobe DRM
Easy Dictionary Lookup
Allows text alignment to left, justify or right
Offers text search by keyword through the whole book
Bookari
One of the most downloaded app for ebook reading. It does have a lot of features similar to other ebook readers, but what segregates this is the Voice Synthesis Feature. This allows readers to listen with their preferred book. The epubs can be dragged and dropped into your cloud account, then bookari auto-scans all newly installed books. It also offers different options to import books into your shelves.
Easy organization of books: synced bookshelves, Book information, detail editing, filtering.
Offers its own Bookari Cloud website
Fully customizable and interactive
Features a content panel to create your customized table of contents
Features bookmarks, underlining and highlighting.
Allows word search in dictionaries and be saved for lexicon purposes
Easy configuration of Voice synthesis speed, volume and speech
Android
Amazon Kindle
The go-to app to purchase ebooks online. It offers a massive selection of over millions of Ebooks, audiobooks, comics and even magazines. The app itself is free to download.
Offers Dictionary and X-RAY, these feature enables readers to look up keywords, place and people while reading. This means you can lookup any word through dictionaries, translations, Wikipedia and within the book.
Allow Font adjustment, margins, text alignment, background colors and etc.
Features tracking of reading progress, it allows you to check how much percentage of the book you've read and the estimated time left to finish it based on your reading speed.
Allows you to save important phrases within the book.
Built-in tie-up with Goodreads, a famous Book review social media platform where you can read all information on any books with reviews from other people.
Allow "Alexa" from google to read through chapters.
Features Vocabulary improvement by enabling Word wise, which saves difficult words while you read for future learning.Note: Calibre and Adliko are also available in Android.
Conclusion
Overall, the only way to open an Ebook is by using these apps and software, by using these you will get to open these Ebook formats similar as reading a book in real life. Each ebook readers has its pros and cons, but there are many options to choose from that would better suit your needs.