Have you ever thought of another email service provider other than Gmail? Most people will surely say a no to this question. It is because of the thinking that mail and Gmail are the same things, and Gmail is the only mode to deliver emails. Due to this reason, big organizations make use of Gmail to send business emails.
Gmail is not so great as it sounds. An issue happened recently that pointed out that Gmail doesn't care much about security and data privacy. Due to this reason, people have started looking for alternatives that can furnish a similar user experience. ProtonMail, an email platform, gives users assurance that they pay special attention to data encryption and privacy.
This factor is helping ProtonMail to create its reputation in the technology world. But still, it is better to compare both of them as Gmail is an old professional player in this industry. Through this guide, you will gather all the relevant information about these platforms and help you determine the best email service provider.
ProtonMail vs. Gmail: Comparison Based on Key Factors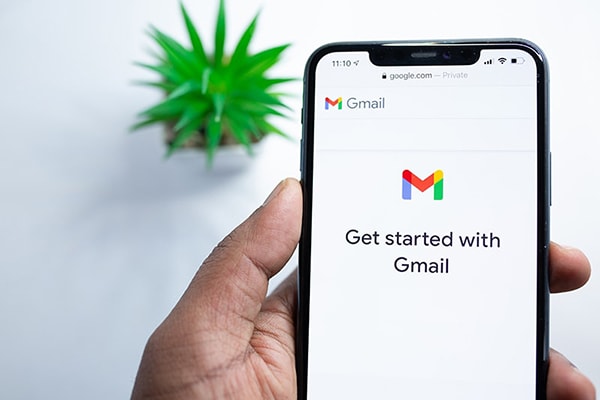 Uninstalling the Gmail app or avoiding its use for essential activities due to a few reasons is not a good idea. You need to analyze each factor before shifting to ProtonMail. Here is the detailed comparison of Gmail and ProtonMail based on their performance, features, support, and more.
Performance
Performance is the foremost important factor that creates a difference between Gmail and ProtonMail. Both email service providers offer apps for Android and iOS, and you can easily download them from the respective app stores. But when it comes to installing the app on the desktop, Gmail is one-step ahead of ProtonMail.
You can install their web versions on your desktop or computer systems. Gmail is supported by different desktop email platforms, including Apple Mail, Microsoft Outlook, and Mozilla Thunderbird. However, this facility is not available with ProtonMail. For downloading the ProtonMail desktop app, the only option available is installing the "wrapper" app from GitHub.
The absence of a specific ProtonMail desktop app is not a big issue as the ProtonMail web browser's user interface is similar to that of several desktop apps.
The other thing that works in favor of Gmail is that you can search for previous or old emails by sender name, subject line, mail content, or date. However, this facility is not available with ProtonMail. It doesn't offer any effective feature that can help you in viewing your old emails. The reason for this can be attributed to its encryption process.
ProtonMail ensures to provide proper data security and privacy. Due to this, it doesn't record your emails and not allows you to search for the content from them. This makes the search option in ProtonMail very restricted, as compared to Gmail search. If this feature is in your topmost priority, then you should go for Gmail as it will make your work easier and convenient.
Specifications
Both ProtonMail and Gmail provide the feature of custom domains to their users. You can get access to this feature in their paid plans, which is beneficial for business uses. User-interfaces of both apps are almost similar, and you will not find any big difference in this aspect. From folders of the inbox to draft files, everything is identical.
You can easily create a folder on your own to archive your emails. Both email apps allow you to develop specific filters that you can use to execute distinct actions required at the time of incoming mail. However, it doesn't mean both apps are similar in terms of features. A couple of unique traits are also available with each mailing app.
ProtonMail has made its image due to its high-level of security. It offers end-to-end encryption of all emails, which is not present with Gmail. This aspect is the primary reason for users to think of an option other than Gmail. On the other hand, Gmail provides a unique feature to begin the text/video chat straight from your Gmail inbox.
The parallel nature of features can put you in a dilemma while choosing these two email service providers. Hence, if you matter your privacy more than anything else, then ProtonMail is for you. But if you want to perform your daily tasks conveniently and want to benefit from additional features, then Gmail is the right choice for you.
Help and Support
Gmail and ProtonMail both maintain articles related to different topics of these apps. This helps the users to know about each feature as well as the working of the app. Gmail further has a help widget from which you can get the answers to your queries. This option is present within the mailbox.
ProtonMail doesn't have such a help button or widget. If you want any type of help, the app will directly take you to the website's support section. In this section, you will come across several helpful articles that can solve your problems.
If you cannot find the required information from those articles, you can contact the ProtonMail support team. You can either fill a query form or send an email having all your queries and concerns. However, the support level differs according to the plan you have purchased.
Gmail doesn't offer a direct channel for communication. You can ask about your issues in the Gmail Help Community space. Being a part of G Suite, Gmail administration has 24/7 access to emails and chat support. Thus, you may face difficulty asking your queries, but their need will not arise as every detail is available in the available articles.
Pricing and Other Plans
Gmail and ProtonMail are absolutely free for normal users, and there is no need to pay for them. For businesses, they offer paid plans and are not available free of cost. The paid plan of Gmail, a part of G Suite, includes several other Google Apps also.
ProtonMail has different paid plans offering various features. The price range varies from $5/month per user to $8/month for a maximum of 5000 users. Under these plans, every user gets five email addresses and storage of 5GB. However, there is a limitation on the number of emails a user can send in a single day.
ProtonMail also offers an expensive plan called the Visionary plan for $30 per month. This plan is available for six users, provides storage of 20GB, and ProtonVPN. You can benefit from the plans by purchasing them for the entire year. These plans will cost less as compared to monthly plans. Here are some plans with their costs:
ProtonMail Plus: US$4/month
ProtonMail Professional: US$ 6.25/month
ProtonMail Visionary: US$ 24/month
G Suite comes in three basic plans, namely, Basic, Business, and Enterprise. The cost of plans varies from $6 per month to $25 per month. You will get storage of up to 30GB in the basic plan, while the other two plans offer unlimited storage.
The prices of Gmail are high, but they are worthy because of large storage. If you don't have a huge budget, then you can go for ProtonMail. But this choice depends on your workload and the pace at which the mailbox gets filled.
Calendar
The calendar is an essential aspect of emails that most business persons want to integrate with their daily emails. Gmail offers this facility and automatically attaches the meeting invites to your calendar. ProtonMail doesn't provide any calendar support. You need to install a calendar app and import the meeting file to it for performing this thing.
Core Benefits
The biggest advantage of using Gmail is that it can be integrated with the vast Google infrastructure, including Google Photos, Docs, Drive, and Google One. This integration is very beneficial for businesses as it eliminates the complexity of managing and arranging data from multiple clients and customers.
The key benefit of ProtonMail is its security and data privacy. It is due to the Swiss laws and the company's point of view towards customers' data safety. It gives assurance to users that only they are the only person who can get access to emails. No one can decrypt it, and even the ProtonMail's server can't investigate it.
Pros and cons of Gmail
Pros of Gmail
Extremely quick, predictive, and advanced search
Threaded conversations
Integration with Google account
Displays images safely and automatically
Bundled with Android by default
Cons of Gmail
Focused mailbox
Restricted HTML composing
Pros and cons of ProtonMail
Pros of ProtonMail
Respects the privacy
End-to-end encryption
Personal information is not required
Available for both Android and iOS
Open-source software
Cons of ProtonMail
Paid plans are expensive
Not possible to integrate with other apps
Why is ProtonMail more safer than Gmail?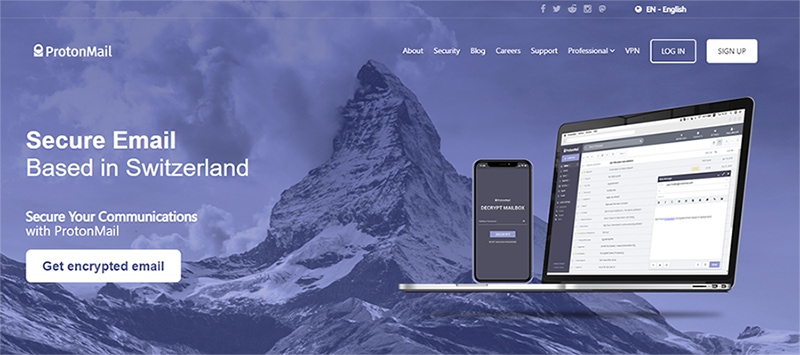 If you think why ProtonMail is superior to Gmail, then you need to glance at the following pointers that set ProtonMail apart from Gmail in so many ways:
1. Only you have access to read your emails
The encryption of ProtonMail is designed in such a way that only you're the only one who can read emails in the inbox of your email. What's amusing is that not even the company ProtonMail holds the ability to read your emails. ProtonMail fathoms your desire to maintain your privacy.
Whereas Gmail can read every single mail of yours. So, if the thought of sharing access to your emails is unsettling for you, then ProtonMail is the place for you.
2. You're the sole owner of your data
Signing up to Facebook or Google requires you to enter all your personal information; this gives these companies undeniable control over your data, allowing them to access it as and when required. Whereas, with ProtonMail, this isn't such a case. At ProtonMail, messages are end to end and zero access encrypted. This makes ProtonMail not in a state to access or sell your data even if it wanted to.
3. Protection locked-in for emails
ProtonMail works on zero access encryption that even denies the company to view/access your mail in any form. Zero access not only encrypts all the messages in the inbox, but this extends to all the emails sent from non ProtonMail users as well. This makes it much more secure than email, so, even if, on a rare moment, somehow, ProtonMail is infiltrated by the attackers and they attempt to steal your data, then they won't be able to do so.
This can be attributed to the fact that ProtonMail stores only encrypted emails. Thus even ProtonMail can't decrypt them. Thus, a strong layer of zero access encryption protects your data against any damaging breaches.
4. No eye on your logging activities or tracking your address
At Google, ample records are kept, allowing them to track your every action done. This involves tracking your IP address, keeping an eye on your searches, emails opened by you, or the websites you visit. Whereas, at ProtonMail, no such records are being tracked or monitored, not even the IP address.
5. Strong authentication
At ProtonMail, secure remote passwords are used to ensure the protection of its user's credentials. This makes the system resilient to any forced attacks by any foreign element to obtain credentials despite having control over the victim's network.
Both Google and ProtonMail make use of two-factor authentication (2FA) that adds on an additional layer of security, which requires a unique code to be entered into on each login. But ProtonMail goes a step ahead of Google by only using 2FA methods and completely discarding the weaker methods like 2FA over SMS.
Final Verdict
Both Gmail and ProtonMail are very much similar to each other. From feature sets to compatibility with every device, both email service providers can fulfill businesses' desires. Gmail may be an expensive option, but it is worth making this investment because of the large storage. It further comes with a great range of different apps.
The only factor that works in favor of ProtonMail is its data security policy and techniques used. There is no doubt in the effectiveness of this privacy measure. So, you can go ProtonMail only if you are concerned about your data security. If it doesn't matter a lot, then you can go for Gmail without any hassle.
Gmail is the perfect choice for businesses and organizations and ensures to provide the best experience while using the app.