We all know that Reddit is awesome. With the slogan "The Front Page of The Internet," it's no wonder why millions of people visit this site every day. One thing that people love about Reddit is the fact that there are so many niche communities to explore, and you can find just about anything on there.
But what about Quora? Is it possible for this website to compete with Reddit?
What Is Reddit?
Reddit is a social news and entertainment website. Users can submit links, text posts, images, videos, and comments to various categories known as "subreddits." Founded in 2005, Reddit is considered one of the largest communities on the Internet, with over 50 billion monthly page views and 52 million daily active users.
What Is Quora?
Quora is a question and answer site that lets people ask questions, share their knowledge, and help others. It's an open forum for discussions on anything from education to science to books.
It also has a searchable archive of all the answers it has ever given out so you can find your own question and see what has been written about it before.
Quora was created by two former Facebook employees: Adam D'Angelo (formerly Facebook's chief technology officer) and Charlie Cheever (formerly Facebook's engineer and manager).
The idea behind Quora was to build a place where you could get reliable information on any topic.
Communities
Reddit is an online community that organizes content by interest. Quora is a question-and-answer site where people can post questions and get responses from other community members.
Quora has some distinct advantages over Reddit, including its ability to have more detailed discussions on specific topics.
It's also possible on Reddit to create communities or subreddits for any topic you are interested in so that you can easily find posts related to your interests. Finally, it's easier on Reddit to keep track of your history and what you have posted.
Functionality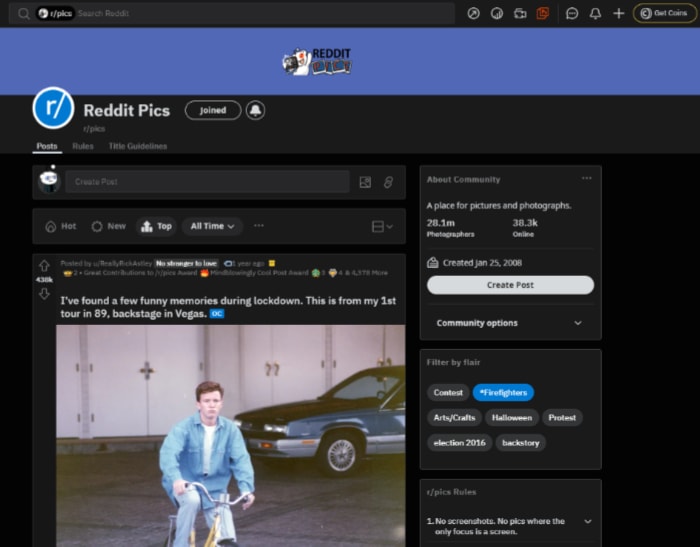 Reddit is a community of people who are interested in the same things. It has subreddits, which are essentially forums to talk about specific topics like /r/pics or /r/funny.
You can also share links with other users and have discussions on them. The website uses simple text-based posts that link back to outside websites and text posts that allow for discussion.
Quora is a question and answer site where people can share information, tips, and knowledge about topics ranging from small ones like "Is WiFi good enough for PC gaming?" to broad questions such as "How to use a smartphone." While you can link outside sources on Quora, the site's primary focus is the ability to ask and answer questions.
Reddit also has a specific subreddit such as /r/AskReddit/ to let Redditors ask and answer questions from one another. This subreddit has over 33 million subscribers and is massively popular, with many people sharing their opinions on a wide range of topics such as "What are underrated websites and what do you use them for?"
While both sites are similar, Quora tends to be more about answering specific questions instead of creating discussions.
How They Work
Reddit is a social platform that allows people to find the content they want. Users post links and text posts, which can then be voted on by other users. The more votes you get, the higher your link or text post will rank on Reddit.
If your submission gets enough upvotes, it appears on Reddit's front page as well as everyone else's personalized front pages.
Quora is a question and answer site where people can vote up or down on questions, answers, and comments to rank them within the community. The more votes an item gets, the higher it will be ranked in search results and displayed on other members' feeds.
Moderation
Reddit uses moderators to ensure that the content shared on their site is relevant and appropriate. Users are allowed to share links or text posts.
Since Reddit allows people from all over the world with different viewpoints to create subreddits, moderation can be difficult because it's hard for one person or group of people to represent the views of everyone on Reddit accurately. That's why every subreddit has its moderators.
Quora has a team of moderators who are responsible for ensuring that content shared is relevant, accurate, and appropriate. When you ask or answer questions on Quora, it's important to be courteous because other members will vote your posts up or down based on their quality. If people have concerns about an answer or question, they can flag it, and a moderator will review the content.
Content
Reddit content varies. Some are more appropriate for younger people, while other content might be better suited to professionals or adult audiences.
Quora differs in that, all of its users are looking to share information and gain knowledge from each other, so the type of language used on the site tends to be very formal, even when discussing casual topics.
Reddit has subreddits for almost everything you can think of. Each subreddit has moderators that are responsible for curating the content to ensure it's accurate and appropriate based on their specific community guidelines.
Quora is a place where people who have knowledge in fields such as technology, health, business, science, or sports can share information through questions and answers about these topics.
How They Make Money
Reddit gains revenue through ads that are displayed on its site, Reddit Premium, and Reddit Coins.
Quora makes money by selling ad space to companies who want your attention when you're reading answers or asking questions. These advertisements can be related to the topic at hand or not, depending on what Quora's advertisers are trying to achieve.
Which One Should I Use?
If you're looking for a site that lets people freely share content and discuss it with other members, Reddit is the way to go. If you want a place where people can create and answer questions, then Quora is your best bet.
Conclusion
Reddit and Quora are both great places to find content or post questions. However, they serve different purposes depending on what you're looking for as a user.
Reddit is a more casual social platform, where content and discussion are the main focus. Quora is an information-sharing site that allows users to ask questions and get detailed answers from others in their field of expertise.