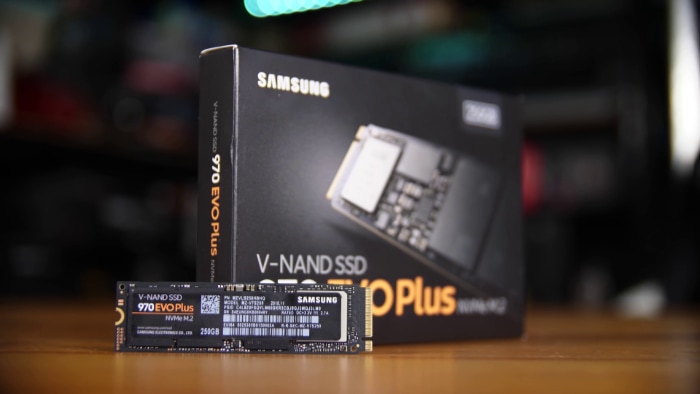 Gone are the days when getting an SSD was new and unique. Most of the computing world has done away with conventional hard disks altogether, as SSDs are much more reliable, faster, and have a lesser chance of failing.
But now the question is, which SSD should you buy? There are so many different options on the market, and each with its own advantages and disadvantages. And you always have to keep an eye on the budget and make sure that what you get gives you the most value for money.
Where to Buy?
What Should You Look For in an SSD?
Let's talk about some things that you need to check when getting the best SSD for your computer. First off is storage capacity. You can't get an SSD only to have some OS like Windows installed because that would be underutilizing an SSD. You'd need enough space on it to have games on it as well comfortably.
Or, if you're a content creator, you need enough storage for all of your videos and content, and you need to access it quickly and make sure that your computer doesn't slow down.
The form factor is also essential. You need to know the different types of storage types to make sure whether they will fit into your motherboard or not. Generally, there are SATA SSDs that connect with a SATA cable to the motherboard, and PCI Express SSDs which can fit directly onto your motherboard.
Now that we've mentioned these essential things, let's review and compare two of the best SSDs on the market: The Samsung 970 Evo Plus and the Samsung 980 Pro.
Capacity Options
The Samsung 970 EVO Plus is available in four different storage capacities. You can get a 250 GB, 500 GB, 1 TB, or 2 TB Samsung 970 Evo Plus.
The 980 PRO also has the same four variations.
Read and Write Speeds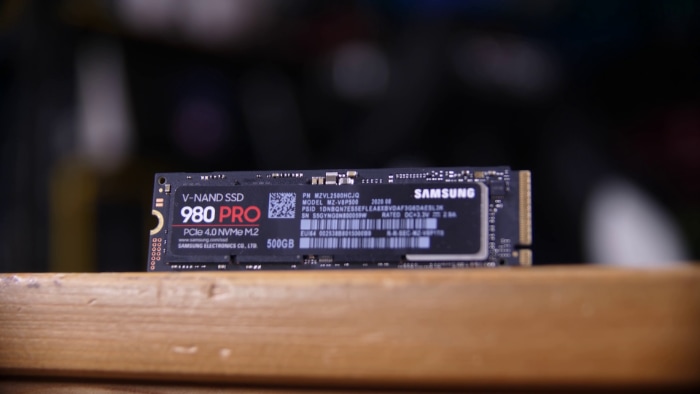 The Samsung 970 EVO plus has read speeds of up to 3500 MB/s and write speeds of up to 3300 MB/s.
In comparison, the 980 PRO has much faster read and write speeds. The read speed is up to 7000 MB/S, and the write speed is 5000 MB/S.
This may make the 980 PRO seem like the best option, but there are other factors that you have to consider. If all you need is a faster boot-up, and don't have any work that requires tons of data being shifted onto other hard drives and USBs, then the 970 EVO plus is a good enough upgrade.
You'll be saving money and still getting quality storage, and you can always upgrade later when you're getting a new PC made.
PCI Express Interface
The main difference between the two SSDs is the PCI Express interface. The Samsung 970 EVO plus uses a PCIe 3.0 interface, whereas the 980 PRO uses the more recent PCIe 4.0 interface.
Users need to ensure that their motherboard is compatible with PCIe 4.0 SSDs since this feature is only available in recent motherboards. If you don't have a motherboard compatible with PCIe 4.0, the SSD will face bottlenecking and won't be utilized fully.
However, if you get a PCIe 3.0 SSD, even if your motherboard can handle a PCIe 4.0 SSD, you won't be facing any bottleneck with your SSD. So we'd honestly advise you to decide whether the extra price is worth it.
The Technical Details
Let's begin with cell levels. The most durable NAND storage is Single Level Cell. This only has two values, 0 and 1, and can store a single bit of data.
MLC can store 2 bits, TLC can store 3, and so on.
The 980 Pro is what Samsung calls a "three-bit MLC," although it is better to call it a TLC. And as we increase the data density of cells, their speed, and endurance decrease.
This is solved by splitting 1 MB write between eight banks, or "parallelism." You also get much lower latency and higher throughput compared to if the whole 1 MB was written to a single bank.
This is the main reason why SSDs with larger capacities are the better option as they are faster, even when we're dealing with the same model. For example, a 1 TB 980 PRO would be better than a 250 GB 980 PRO.
SSD Testing
After testing the two SSDs through various programs, we got the following results.
The Samsung 980 PRO is better in terms of several aspects. For example, it has 60% average sequential read speed, a 72% faster write speed, and up to 30% faster peak 4K random read and write speeds.
The Samsung 980 PRO scored around 60% higher than the 970 EVO plus when simulating everyday functions like web browsing, gaming, and content creation.
Gaming
For those interested in which SSD is better in gaming and not the rest of the technicalities, we've got news. First, get the 980 PRO if you can afford it. Otherwise, the 970 EVO plus is good enough.
For games requiring intensive loading for spacious maps and high texture details, like Metro Exodus or Final Fantasy XIV, only a 2% difference was noted in loading times. That's around 0.21 seconds and is barely noticeable.
Final Verdict
Now that we've talked in detail about the two SSDs, what is our final decision?
If you want an SSD that's great overall, solves the slow boot you face, and is cheap as well, then go for the Samsung 970 EVO plus. The SSD was rated as the best budget gaming SSD, according to a survey on UserBenchmark, with over 79,500 user benchmarks for the SSD.
However, if you can afford it, then get the 980 PRO. It is generally more expensive, but it has a higher recorded performance rate. Just not the best value for money.
We hope this review helped you in making a well-informed decision and that you get the best out of your SSD!