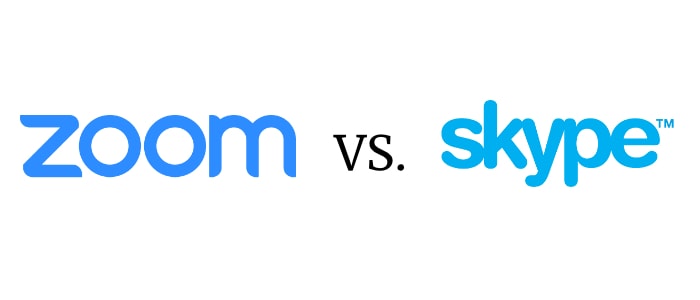 COVID-19 had forced us all to sit back at our homes and work. It has, however, become a thing now. More and more companies are allowing their employees to work remotely whenever they want.
Nevertheless, to make the remote functioning of any company successful, the employees must connect efficiently. There are dozens of video conferencing applications available on the market. Therefore, it becomes necessary to know the relevant differences before settling for one.
More About Skype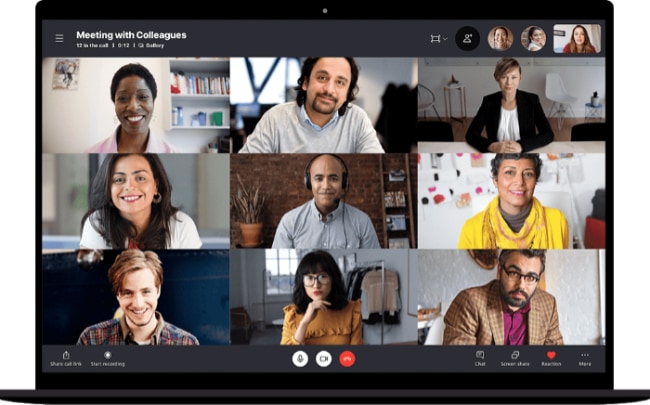 Skype was launched in August 2003 by Niklas Zennström and Janus Friis. Two more giants other than Microsoft had acquired it in the past, namely eBay and Canada Pension Plan Investment Board.
Skype is operated by Skype Technologies, a Microsoft division, and is available on various desktop, mobile, and video game console platforms. The software supports Windows, Mac OS, Xbox, Linux, Android, iOS, and Amazon Alexa products.
Skype's initial architecture was a mix of peer-to-peer and client-server. However, in 2017 it converted from a peer-to-peer service to a centralized Azure-based service.
To put it another way, the software's primary purpose was to make audio calls via the internet. While audio calls remain its fundamental capabilities, they have expanded to encompass instant messaging, screen sharing, and file sharing as well.
Skype's text chat client offers group chats, emoticons, preserving chat history and modifying earlier messages. User profiles, online status indicators, and other features common to instant messaging users are also available.
Meet Now is a Skype feature that allows users to make video chats without joining the service or downloading the app. Zoom appears to have inspired the new feature. Both Zoom and Skype create a unique shareable link to initiate a video call with others.
Any Skype-to-Skype communication is completely free. It includes video conferencing, online chat, and phone calls. You'll need to buy Skype Credit or membership if you wish to contact someone's cell phone or landline.
The best thing about Skype is integrating other Microsoft products, including Word, OneDrive, and Outlook. Third-party apps like Slack and WordPress are also supported.
More About Zoom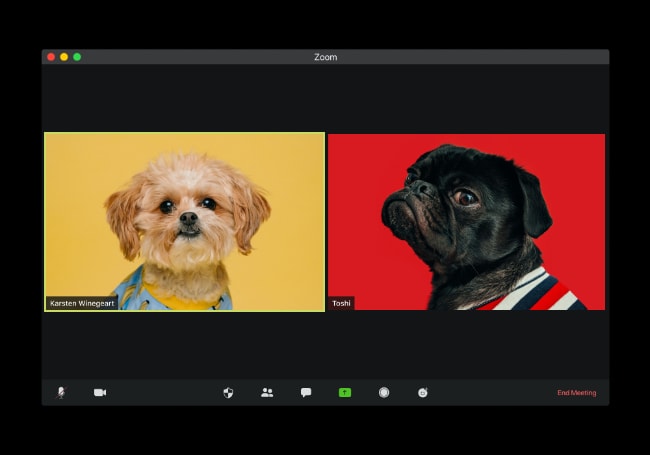 It's a cutting-edge cloud-based platform that includes a full suite of modern conferencing features.
Windows, macOS, Linux, Android, iOS, and even a web browser are all supported.
Much like Skype, screen sharing, meeting recording, cloud storage, a whiteboard, file sharing, calling in, and more are all included.
Zoom was created in 2011 and is still going strong. On August 21, 2012, Zoom debuted a beta version to organize conferences with 15 video attendees. On January 25, 2013, the program's version 1.0 was published, bringing the total number of attendees at each conference to 25.
However, the free plan now permits up to 100 concurrent participants with a duration limit of 40 minutes. Those who require more might consider purchasing a monthly subscription plan.
Zoom's business soared to new heights after the COVID-19 pandemic broke out. Zoom had accumulated 2.22 million members by February 2020. The stock price of the corporation increased by 35% as a result of this.
Zoom's App Marketplace offers a choice of integrating a third-party app. The third-party apps include many options from sales, marketing, finance, healthcare, and popular ones like Slack, Linked In, and Google Drive.
Pros and Cons of Skype
Skype is inarguably an excellent tool for communication. It has a large user base and connects with our colleagues, family, and friends. However, there are both advantages and disadvantages of this software.
As mentioned earlier, it is important to consider both the pros and cons before settling for a video conferencing app. That's why we have jotted down the pros and cons for you, have a look –
Pros
It lets you make local, domestic as well as international calls.
You can post a poll to get the participant's view or say.
It lets you share your screen and large files via the document sharing feature.
It has a connection with Microsoft Teams.
You can integrate third-party apps as well as other Microsoft Products.
It also supports the feature of presenting a whiteboard.
Cons
Getting help and support is quite a task on this platform.
It takes a hefty amount of bandwidth.
The UX might be hard to understand for some users.
Pros and Cons of Zoom
Zoom has become a popular video conferencing choice after COVID-19. Almost every organization was signing up on Zoom to get back on track.  You will be amazed to know that it has over one million participants in meeting every day.
However, it is important to know the pros and cons for getting a better picture of the application. Here we have listed both the pros and cons of your help. Have a look-
Pros
You can conduct live video chats.
You can share your screen without any hassle.
Zoom gives you access to meeting analytics, which is quite useful.
You can use the whiteboard feature for your brainstorming sessions.
It is free for conduction 40 mins meetings and allows 100 participants.
If you face any difficulty in operating the software, you won't get stuck. Zooms gives you access to multiple support features like phone support, FAQs, articles, live help, and even video tutorials.
Third-party integrations are supported.
Cons
It can get expensive because you have to pay by hosts.
The video quality is not satisfactory.
The security concerns increased after Zoombombing.
Final Verdict
With work from home becoming a trend, it is important to choose the video conferencing app wisely.
You must have heard about Google launching a hybrid workspace that will allow 60 % of employees to work remotely almost throughout the week. Big companies like Adobe, Coinbase, Amazon and many others will let their employees work from home for a long term.
After going through all the differences, pros, and cons, Zoom is the better alternative to Skype. Its free version is enough in itself, and the UI is also user-friendly.