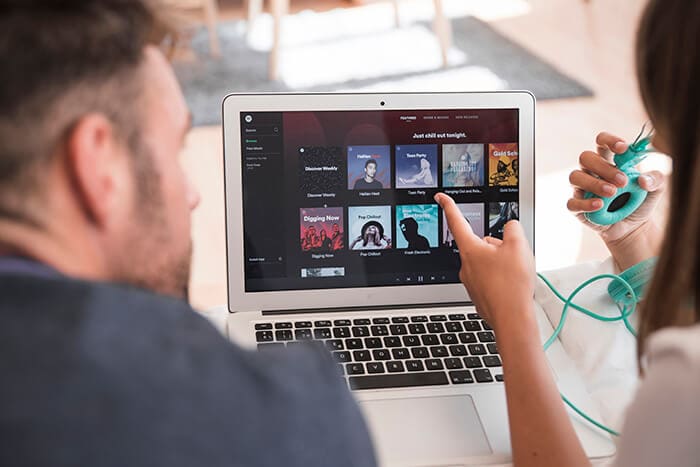 Digital music streaming is becoming very popular. Music folks have said goodbye to traditional ways of enjoying music. With different names in music streaming, some are more recognizable than others. Two such music streaming destinations include Spotify and Tidal.
Spotify is older and has more users – around 100 million worldwide. It enjoys a top position among its other music streaming rivals. Despite so many advantages it puts on the table, it does not deliver all the demands of audiophiles. This is why we have an inciting alternative to Spotify here: Tidal.
Let's compare some significant features of both music streaming services and see which is better.
Cost/Subscription Plans
When it comes to cost and subscription plans, Spotify offers a free subscription plan as well as a premium subscription pan. The free plan offers access to the entire music library. However, ads make it quite annoying. In this plan, audio quality is as high as 160kbps only. If you wish to skip a track, you can do six times an hour only.
The premium subscription plan of Spotify comes at $10 per month. With the premium plan, the audio quality jumps to 320kbps, and you enjoy ad-free music streaming. Also, you can skip unlimited times and can even listen to music offline.
Spotify has a Student Subscription plan at $5 per month. It also offers a Family Subscription plan at $15 per month with which 6 users (living at the same place) can access the music library. It further offers parental control.
As far as subscription plans of Tidal are concerned, it does not offer any free plan. There's only a 30-day free trial. Its common subscription plans include Tidal Premium, Tidal HiFi, Premium Student, and Premium Family.
Like Spotify, Tidal Premium costs $10 a month with 320kbps streaming speed, and Premium Student costs $5 per month.
Tidal HiFi subscribers at $20 a month and offers access to a wide range of hi-res (24 bit/96 kHz) music tracks, known as Tidal Masters. Family Premium comes at $15 a month but offers access to five users only.
The Winner: Spotify
Supported Devices
Spotify supports all the major devices such as Windows, macOS, iOS, Android, Android TV and tvOS, smartwatches, etc. To fulfill the demands of music lovers, it is compatible with high-end streaming components from audiophile brands. It also supports game consoles as well as Roku.
Tidal also supports the majority of devices and is compatible with major audiophile brands like Denon, Martin Logan, Meridian, Devialet, etc.
As we compare the device support, Spotify is better than Tidal and offers great compatibility.
The Winner: Spotify
Library and Music Variety
Spotify claims to have 50 million music tracks along with some 450,000 podcasts. On the other hand, Tidal claims to have 60 million tracks in its vast library. However, these are the figures claimed by these music streaming services themselves. There's no independent confirmation of these claims.
As far as music variety is concerned, Tidal seems to be inclined towards rap and hip-hop. Spotify has a balanced catalog as compared to Tidal. However, as Spotify makes music discovery and offers music tracks as per listening habits, it is often held controversial.
The Winner: Draw.
Music Recommendations
When it comes to music recommendations, Spotify is admired for having incorporated Al and machine learning technology. This offers a playlist of 30 tracks, all of which suit to listener's music buds. It has a Discover Weekly feature, which is highly accurate and never disappoints. So when you do not want to search up your type of music tracks, Spotify does it for you!
Some of its other features include Release Radar playlist that releases every Friday for two hours and contains brand new music tracks. As you listen to the tracks and skip some of them, this playlist gets on track with your music buds over time as well.
A new feature for mobile-only, Daily Mix, also offers the best music recommendations.
Tidal's music recommendation features are also good but not as impressive as Spotify. Its What's New section comes with categories such as Albums, Podcasts, Videos, Playlists. The Tidal Rising offers all the new upcoming artists to listen.
However, when it comes to a clear winner, Spotify is more sophisticated.
The Winner: Spotify
Quality of Sound
Spotify offers high-end music streaming at 320 kbps, which is known as good sound quality. It goes great with most of the audio devices and is good enough for casual listening. Even in a noisy environment, the sound quality is quite adequate.
However, when compared with Tidal HiFi premium plan, Spotify can't beat it. Tidal HiFi comes with hi-res audio even though it offers limited tracks. For enthusiastic music lovers and audiophiles, Tidal HiFi is definitely better, which has lossless CD-quality streaming.
The Winner: Tidal
Videos and Podcasts
Spotify has videos, but it does not promote its video category. You can only get videos on searching, and there's no downloading option. However, when you look into podcasts, Spotify offers some 450,000 of them.
On the other hand, Tidal has a lot more to offer than just music tracks. It puts great focus on videos and podcasts as well as live concert recordings with a catalog of 240,000 videos, including live concerts (portions and complete) and exclusive shows. On mobile devices, you can download these videos and watch them later, even offline. However, when we see the number of podcasts, Tidal has only 21 podcasts so far.
The Winner: Spotify wins in the podcasts category and Tidal wins in video!
Conclusion
Both Spotify and Tidal appear to be great music streaming devices. For average music listeners, Spotify is a better option with a free subscription plan, a wide range of podcasts, and an enormous music library. For enthusiasts and audiophiles, Tidal has more to put on the table with its Tidal HiFi plan that offers better hi-res audio quality.
So when it comes to the majority, Spotify wins overall.
Choosing one of the two depends on your music buds, though!