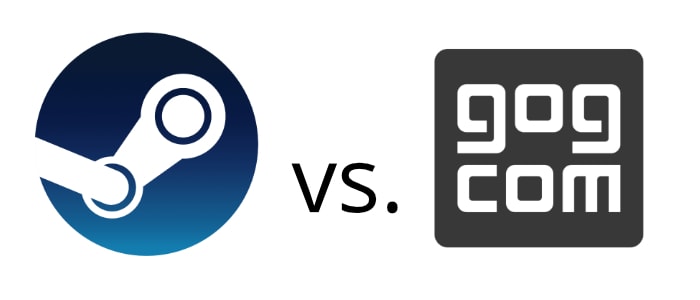 The gaming industry has changed a lot in the past few decades. These days consoles are no longer the only way to play video games. PC gamers have an abundance of choices when it comes to purchasing and playing computer games, with two major competitors being Steam and GOG. Which is better? Let's discuss some of their features so you can decide for yourself!
What Is Steam?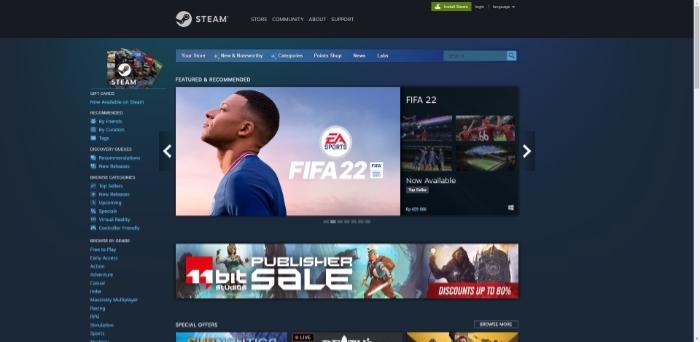 Steam is an online gaming store used to purchase and download games for your computer. It was created by Valve Corporation in 2003 as a platform where players could access their video game library, make purchases, play multiplayer games with friends, and talk about PC games with other members of the Steam community. Steam set the standard for digital purchases in video games and is currently used by over 120 million gamers worldwide. Steam also added over 10,000 games in 2020.
Steam was created as a way to make PC gaming more accessible and convenient than it had been previously. For example, instead of having to manually install your game or deal with CD keys (codes that allow you access to a product), you can simply download your games and play them as many times as you want without having to worry about losing or damaging anything. Steam also allows you to keep track of all your games and their progress across multiple computers.
Benefits of Steam
The benefits of Steam include the automatic game library, the community features that allow players to communicate with their friends and discuss gaming topics, and the ability to have your games synced across all devices.
Steam also offers special sales on games and software so that you can get them at a discounted price for a limited time. Also, Steam has a Greenlight program that allows independent developers to showcase their games and allow players to vote on which ones should be sold in the store. This is beneficial for small indie game companies as it gives them the exposure they wouldn't otherwise have because of their smaller marketing budgets.
Unlockable achievement badges are also a good incentive for players to play games on Steam. Earning these badges means you have mastered specific skills or techniques.
Steam is available for Windows, Mac OS X, and Linux operating systems so that any computer can be used as your gaming device. For gamers who are constantly on the go, Steam is also available in mobile app form, which allows you to access your account even when you aren't at home or near a computer.
The ability to purchase and play games from one platform makes it easy for players to have their entire library of games in one place without having to jump from store to store.
Steam has a wide range of features that make it great not only as an online gaming platform but as social media tool where gamers can discuss their favorite games and strategies.
Drawbacks of Steam
The drawbacks of Steam include the fact that some games are region locked, meaning they can't be purchased and played in certain countries.
The Interface is also not very beginner-friendly and can be somewhat confusing to navigate at first.
What Is GOG?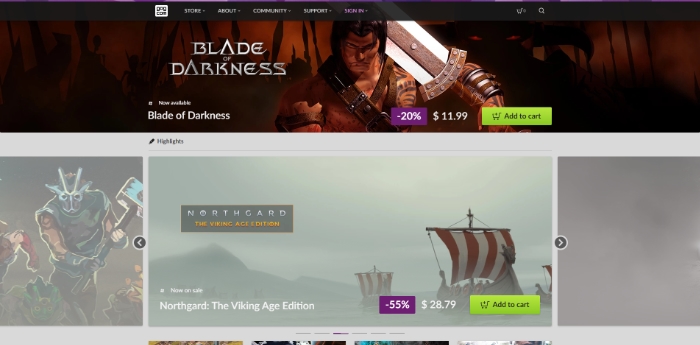 GOG, also known as Good Old Games, is an online game store with a catalog of over 1000 DRM-Free video games available for purchase and download. It was created by the Polish company CD Projekt in 2008, with its primary focus being on older PC titles that were no longer easily accessible by players.
Benefits of GOG
Using GOG can be beneficial because it's DRM-Free, allowing you to purchase and download games without having a constant internet connection or worrying about any online activation requirements. You can also install your downloaded games on an unlimited number of computers, so playing them isn't limited by DRM restrictions.
GOG also has a large catalog of classic games, so if you're looking for something that isn't available on other services, this is the place to shop.
GOG does not have automatic game syncing across devices as Steam does, but its DRM-Free philosophy makes up for these shortcomings by allowing players more freedom in how they use and enjoy their games.
Drawbacks of GOG
AAA games and their developers tend to favor Steam because of its social media features and community so that you won't find as many new releases on GOG.
GOG has a smaller catalog than most other online game stores making it less likely that the specific title you want will be available there. Because this store is primarily focused on older games, some gamers may find its catalog and selection lacking.
GOG is available for Windows and Mac OS X only, making it less convenient if you use a different operating system like Linux, which Steam supports.
Which One Should I Choose?
It's up to you which platform you choose, but there are benefits and drawbacks to each. If having your games automatically synced across all of your devices is important, then Steam might be the right choice for you. However, if DRM-Free gaming with a large catalog of classic titles is more appealing, then GOG could be a better choice.
If you want the best of both worlds, then it's possible to install Steam and GOG on the same computer, allowing you to play your games from each platform without having to switch between them.