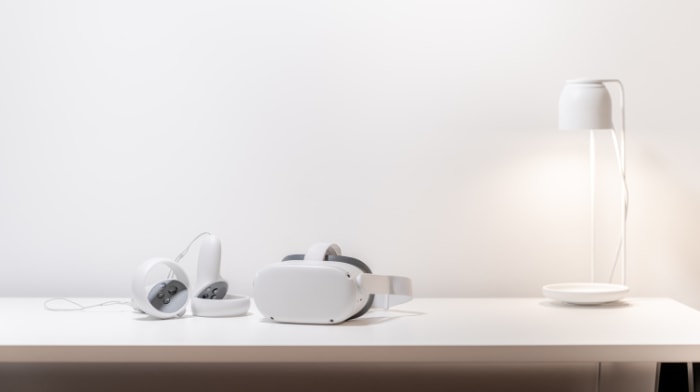 You might've heard of Airlink- it is Oculus' alternative for Virtual Desktop made to allow users to play Virtual Reality (VR) games without a cable connection. Users love this product because it allows them to play their favorite VR games without getting tangled up in cable wires.
Of course, many people are still on the fence about trying Airlink- wondering how well it fares against Virtual Desktop as a wireless VR streaming solution. This is exactly the issue we'll be discussing in today's article- We'll compare Airlink to Virtual Desktop along multiple fronts to help you understand these products better and to help you choose between them.
Additionally, we'll discuss how you can set up each option, so you don't have any difficulty doing so.
Enough said, Let's begin.
What Is Virtual Desktop?
For those who aren't familiar, Virtual Desktop is an application that lets users access their actual PC using VR. That's right! Your PC – alongside its applications and functionality- gets integrated into your VR experience, and yes, it is 100% functional.
This means you can play games, watch Netflix, access the internet, get into your folders, and do anything you regularly would on your PC.
The fascinating thing about accessing your PC via VR is that you don't need a powerful CPU to process what you do on your Virtual Desktop PC. Although, if you wish to run top-end games, you will need to use a powerful gaming PC- the same goes for any other processor-intensive task.
Rest assured, Oculus has worked on its Virtual Desktop for years now, and it only seems to be getting better. Many of the bugs that used to hinder user experience are now gone, and the PC and mobile versions of Virtual Desktop are closer than ever to optimization.
What Is Airlink?
Oculus Airlink is an alternative to Virtual Desktop. This product lets you run VR games remotely without requiring a cable-based connection to a computer.
With Airlink, you can play any VR game from Oculus (or Stream VR) Store once your Quest 2 is connected. Airlink and Virtual Desktop are pretty similar in terms of functionality, meaning that whatever you can do in Virtual Desktop, you can also do using Airlink.
So, if they're both meant to do similar things, What's the difference between Airlink and Virtual Desktop? This will be the subject of the next section.
The Key Differences Between Virtual Desktop & Airlink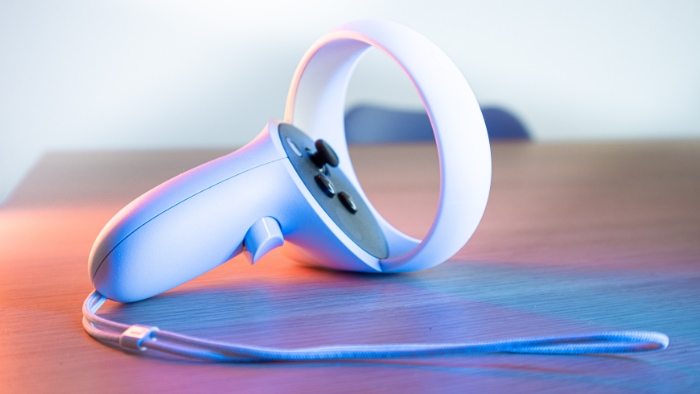 Price
Let's begin with the most obvious, and perhaps the most critical, front of comparison, which will weigh in on your decision to choose between these products, price. There is no point in comparing aspects of functionality if you can't afford to buy one of these two products.
Virtual Desktops Cost up to USD 20 and can be purchased through Oculus' shop. Once you have bought it, the application is downloaded on your VR headset. After that, you have to go to their official website and download a free VR streamer on your laptop or PC.
That's all you'll need to do to start your experience using Virtual Desktop. We'll outline more detailed setup instructions for you later in this article.
On the flip side, Oculus Airlink is free to install and use. That's right! You don't have to pay anything at all. All you need to do is to install Oculus VR firmware version 28 and turn on the Airlink on both sides.
Our Verdict
Since Airlink is free to use, it takes the edge over Virtual Desktop in terms of pricing.
Setup Process
We will lay down step-by-step instructions on how to set up both these devices later in this article, but for now, all you need to know is that setting up both these products more or less requires the same amount of effort and technical difficulty.
Our Verdict
Since both applications are equally challenging to set up, they tie with each other on this front.
SSW vs. ASW
Airlink uses ASW (or Asynchronous SpaceWarp), an internal function of Oculus that provides free GPU and CPU updates for its VR users. This enables you to access high-quality VR and allows you to perform processor-intensive operations on lower-end technology.
In technical speak, ASW activates as the headset spins and travels in 6DOF. This extrapolates the frames reducing any sort of judder to make your VR experience feel more immersive.
Here is a quick summary of the advantages of ASW:
It improves performance – even at low frame rate settings
The latency of the headsets is reduced.
Re-projects repeating patterns.
Works with Airlink for smooth content transition.
On the other hand, Virtual Desktop uses a feature called SSW (or Synchronous Spacewarp).
It is similar to ASW in that it cancels off stutter, which your PC's FPS drops down to lower rates, but it differs from ASW in that it makes intelligent use of the extra processing capacity of Quest 2 for VR games. Many people review SSW to better than ASW in terms of extrapolation quality.
Our Verdict
Both ASW and SSW have their own set of advantages and disadvantages. Given this, it is difficult to say which is better than the other because they are both better, depending on what they are used for. As far as the scoring goes, it is a wash.
Game Compatibility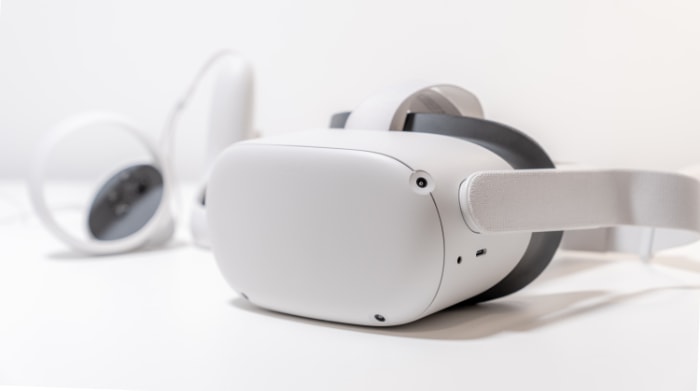 Now, let's discuss how these applications fare in terms of game compatibility- perhaps the core reason behind getting these applications in the first place.
Virtual Desktop is optimized for connectivity between Oculus Quest and PC using APIs. This wireless compatibility is amplified because this application receives regular updates where many bugs are removed.
Conversely, Airlink uses secret APIs to connect to the Oculus VR ecosystem. The internal development of this application lets users leverage ASW to optimize the wireless VR streaming experience, ensuring that PC VR games are fully compatible with Oculus.
Although, you should note that Oculus doesn't have any formal relationship with Steam VR, so compatibility between Airlink and steam isn't guaranteed.
How to Setup Virtual Desktop for PC Streaming
As promised, here is a quick, step-by-step guide on how you can set up a Virtual Desktop to stream PC content in VR:
Start by downloading the Oculus PC application.
Now, download Virtual Desktop's streaming app from their official website.
After this is done, you'll need to go to the Oculus Store and purchase the Virtual Desktop application (It will cost you USD 20).
Now, install the VR application.
At this point, make sure your router is configured to the 5GHz band.
Connect your laptop or PC to your router using an ethernet cable. At this point, you should ensure that your VR headsets are within your sight and at least 3-4 feet off the ground.
If you use a dedicated router, set it up as an access point before starting this process.
Ensure that your PC and Meta Quest are connected to the same Wi-Fi.
For dedicated routers, connect the Meta Quest to the same Wi-Fi.
Open the streamer app on your PC
Open the Virtual Desktop app on your Meta Quest.
Once Virtual Desktop is open, find "computers" and take note of the username displayed there.
In your streamer app, go to accounts and enter the username you noted above.
Restart your Virtual Desktop app to find your PC listed under "Computers." Select it to connect to your PC.
Click the system button on the left side of your touch controller. This will open the Virtual Desktop menu.
Select Games and see all of the VR-compatible games you can play listed there.
Click on the game you want to play.
How to Setup Airlink
Here are the steps:
Download the Oculus PC app
Ensure that your internet router is configured to 5GHz and connected to your PC through an ethernet connection.
Keep your VR headsets in front of you and ensure they're lifted at least 3 feet off the ground.
If you use a dedicated router, set it as an access point beforehand.
Ensure that your Meta Quest and PC are connected to the same router.
Connect your Quest to WLAN if you use a dedicated router.
On your Meta Quest, find settings.
Then go to the experimental option and enable Airlink
In settings, select the Oculus Airlink Menu and find your computer's name enlisted below.
Click on your PC's name to connect to it.
Final Words
For the past couple of years, the Virtual Desktop has proven itself to be a smooth, speedy, and overall good quality solution to VR streaming.
Now that Oculus Airlink is here, though, Virtual Desktop has quite a bit of competition since Airlink can wirelessly broadcast games with the exact same visual quality due to Oculus' effective ecosystem. Not to mention that Airlink is completely free while Virtual Desktop is not.
We don't think Virtual Desktop will go obsolete anytime soon, but we do believe that Oculus Airlink is the better option among the two. So, if you've been on the fence about which of these two options you should go for, we recommend Airlink.