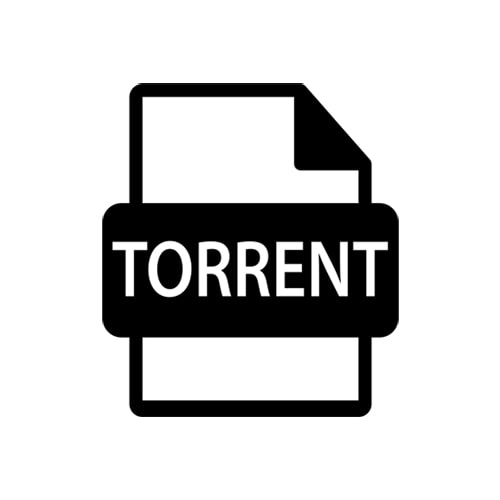 11 Feb

What Is a Torrent? Everything You Need to Know

We are all familiar with the word torrent. However, most of us don't have a clear idea about what it is. If you, too, are stuck by the question in your mind,  we can surely help you understand it better. That said, now let us take a look at the details of the torrent.

Torrent is a type of computer file used to distribute data using multiple servers. Many people have used torrent files to access loads of data. Many haven't used one, but know about torrent files. Many haven't even heard of a torrent file. In the world of the internet, torrent has played a major role in distributing the data through multiple networks simultaneously.

Torrent doesn't rely on a single network server. It is a type of metadata or meta info, and it carries various types of information. The torrent file is easy to recognize. It always comes with a .torrent file extension, and its size is in mere kilobytes.

The .torrent file doesn't hold any actual data, which is to be distributed. The information in these files is accessible by various torrent clients or software like Deluge, qBittorrent, etc. qBittorrent is a very popular software globally, and it easily accesses the information that is present in the torrent file and then allows users to download the data through servers.

qBittorrent provides basic usage processes that are easy for users to access tons of data. Torrent has various benefits, but it also serves some disadvantages for some people. Let's take a look at some of the facts related to the torrent and how it uses various software and clients to access multiple data from the server.

The working of the torrent is a bit different from any other file. In the normal process, if you want to download some files from the internet, you visit a website and search for that file's download link. The download link acts as a link that contains the data address of the file. After clicking that link, your file will start to download. But in the case of a torrent, the downloading and accessing of data is very different from the basic process. You have to perform some extra tasks to get access to the desired data file. 

Torrent doesn't tend to rely on a single network server for the downloading of data. Rather than downloading the whole data at one time, torrent breaks up the entire data into multiple small data packets. These small data packets exist on the network server in the form of seeders or seeds. These seeds spread throughout the whole computer networks that are downloading the same data packets or files that you are accessing. These are also known as peers or leechers when you tend to know the language of the torrent world.

The peers that are accessing the data will all have some slightly different data parts related to the same data file. When you download torrent data, it automatically keeps track of the user who has downloaded a data packet. It also keeps a check on the alternates of the network server from where you are accessing and downloading the data.
How Is Torrent Different?
When you turn to the functions of leechers in a torrent, then you will find that these leechers are acting like tiny little mini servers. The benefit of this part is that it helps in reducing the load on the servers. Most people find this feature very interesting because they don't have to be stuck in between data download and limited bandwidth. This is beneficial for the people who are residing on the limited bandwidth network.
It also has some downsides like when you are accessing or downloading the file, and then you are also uploading simultaneously. This is important when torrenting, but it also puts a strain on the connection of your internet. As the connection gets strained by the simultaneous operations, it directly affects the downloading speed of your network. The file download speed will be slower than the direct download speed.
When you start downloading data from the torrent, the speed will be low, but as it goes further, the speed starts increasing to the maximum limit. If you want to download the file at a better speed, then you will need a more stable internet connection. Unstable internet connections eventually make the download speed slower than its normal average.
You will also see some interruptions while downloading due to unstable internet connections. When you access the file on a faster and more stable internet connection, the difference will seem negligible to the users, but it will have some minor effects. So, having a good internet connection is a much better solution to stop the constant slowdowns and interruptions in torrent data downloading.
Where Can You Find Torrent Files?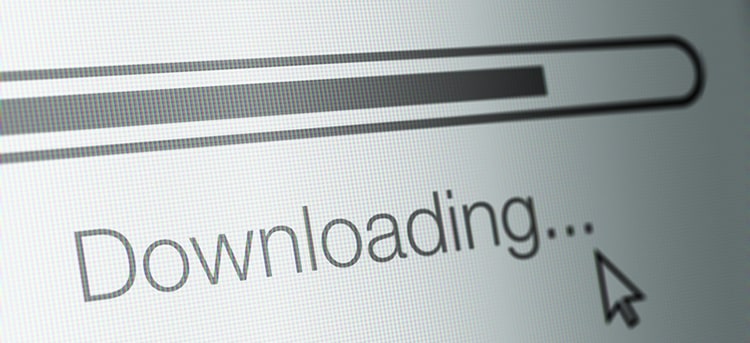 Torrent files are not hard to find on the internet. There are tons of torrent files available on the internet that a user can access. Most people tend to flock onto some widely popular websites like Kickass Torrents and The Pirate Bay to get the torrent file. These websites are amazingly popular throughout the whole world. Despite their popularity, these websites are shutting down due to various legal reasons. This is causing the spread of mirror websites throughout the internet as an alternative to these popular torrent websites.
Technically, the torrent and its files are legal on the internet. Still, they are banned in many countries due to some illegal activities like the sharing of some copyright documents, media, and pirated content through torrent web servers. If you want to start a torrent connection, then there are some legal regulations that you need to follow for accessing further data.
You should have better information about the contents that are legal and illegal so that you don't get stuck in between any infringement. If you share or download some illegal content or data that has a copyright on it, then you may face some legal problems for doing the wrong act. You will get many torrent files here and there as they are easy to find, but you have to be careful with the contents that are inside those torrent files.
What Are the Risks Related to Torrent?
Torrenting has been a popular way of downloading and accessing different types of files. The size of files can be both large and small. Torrent makes it easy for the users to get access to many files available on the server. The actual process that is related to the torrent tends to have a few risks to it. One major advantage of torrenting is with the downloading of files. When you download data from a torrent file, you access the file from multiple peers of the network. This reduces the chance of getting some malware or computer virus with those files that are mostly happening in the file accessed from direct download servers.
One thing to note that you can take advantage of with torrenting is through the torrent community. The Torrent community is a group of people who test and download torrent files through multiple torrent websites. They check the working of the files; if they find any error, virus, or malware, they simply comment about that file providing the information to make other users aware of the torrenting situation. It will give you a brief idea about a torrent file and whether it is good to download or not.
Things to Consider Before Accessing a Torrent File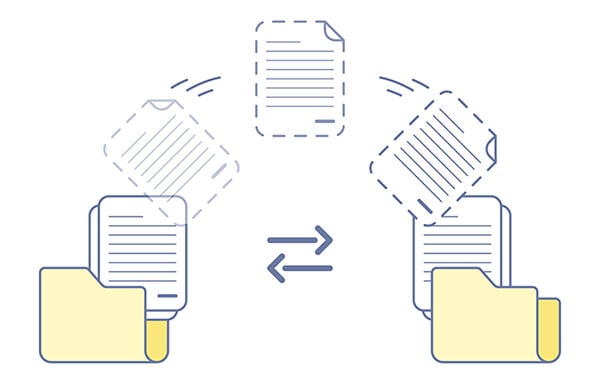 You have to take care of some users that have a virus-inscribed file. It sometimes seems that the file is good enough to download, but it contains some malware or virus that can easily harm your computer system. If you want to access or download torrent files, then try to access the files uploaded by trusted uploaders. If you want to access some files posted by unknown uploaders, then check its ratings and reviews for a better perspective. You can check the comments on the torrent community related to that file. If that file has a properly verified situation and seems valid, then you can download it.
It also depends on your luck, too, because sometimes, you might get some malware from the verified links. You just have to take care of the proper security for your computer. It should have an updated firewall and antivirus to check for any upcoming viruses to then further remove them. Some cybercriminals upload some contents as torrent files, and when a user downloads them, they fall victim to some criminal acts.
Copyright Infringement Related to Torrenting
Copyright materials are the type of data that is limited to the specific user, and you can't download or copy it from any source. If you try to copy or download the copyrighted material, then you will be stuck with the act of copyright infringement. You will have to face some severe prosecution and trials to present your case. If your claim is not valid or you are not able to present a compelling case, then you will have to pay huge fines to the company.
This practice is also illegal in every country. The meaning of copyright is that you can't access those files without valid permission from the source. Torrenting makes it easy for people to share copyright files with users. That's why many countries have banned access to popular torrent file-sharing websites.
Many users have sued due to sharing many copyright files on the internet servers. They have also faced some serious charges as compensation. If you want to save yourself from being caught in this scenario, then there are two possible ways available. The first way of this process is to stop accessing the torrent files and torrent websites. The second thing that many people use to access these sites is a VPN. It is a better solution if you want to access files without much hassle.
Using VPN for Safe Torrenting
VPN is a software used for getting access to a blocked website through multiple servers. VPN is also known as Virtual Private Network. It creates a more private network, and it is accessed by using different server locations. You have multiple options for using a VPN.
You can use it as a free or paid option. The paid VPN will have better advantages than the free VPN. Free VPN has restricted usage, and you can't access many servers. The download speed will also reduce, and it will work slow. You will get access to use the torrent site, but it will slow down.
This is where the usage of paid VPN matters the most. Paid VPN provides you the unrestricted usage. You can access every network server present in it. The speed will also be maximum according to your bandwidth or data connection. You will get the best possible server to access the torrent websites.
Benefits of Using Paid VPN
VPN is not only limited to torrent websites. You can use a paid VPN for different purposes. It provides a secure connection between you and multiple restricted sites. There are many paid VPN available in the market. You can choose from various plans, according to your suitable preferences and needs.
One of the most popular VPN that you can use is the Torguard VPN. It is usually used for torrenting anonymously. Torguard VPN is straightforward to use. The user interface is also very interactive, lightweight, and it provides better features.
Torrent is handy when you want to get access to various data and files present on the server. It provides better access to multiple types of data. It is also beneficial for those who are using the internet with limited bandwidth. The only thing you have to take care of is the data infringement and virus attached to the data. You can use a VPN to get access to blocked torrent sites. Torrenting is easy, and you don't have to face much hassle. It is a fun way of downloading files and content.