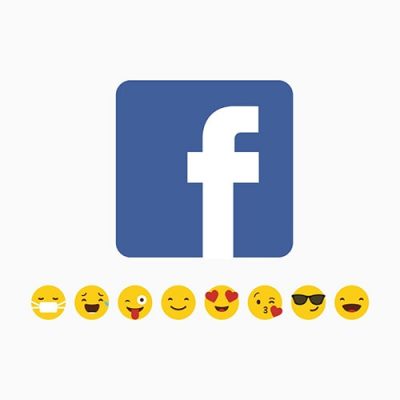 Facebook is a social networking website that allows users to create profiles, keep in touch with family, colleagues, and friends, send messages as well as upload videos and photos. The site is free to use and available in 37 different languages. Facebook offers public features like Events, Groups, Marketplace, Presence Technology and Pages. Marketplace allows members to read, answer and post classified ads. Events let members publicize events, invite guests and track interested individuals. Groups allow members with common interests to interact and find each other. Presence Technology makes users see which contacts are available on chat. Pages enable members to promote or create a public page built around a particular topic.
There are various key networking components within the personal profile of each member. The Wall is the most popular component, and messages left on the Wall of members can be photos, text or videos. The Photo Album is also popular. Users can upload photos from their smartphone camera or desktop. There's no limit on the number of photos, but Facebook will delete any copyrighted or inappropriate images. Your friends can comment on your pictures and vice versa. Also, registered users can post short announcements as well. This is called status updates. All interactions are posted in a news feed that is distributed to your friends in real time.
Members are provided with various privacy options. You can make your communications visible to your friends, keep your communications private or block specific connections. Registered members can also choose the parts of their profile they want to be public and whether or not they want to be searchable. They can determine who can see their posts and choose what not to put in the newsfeed. If you want to communicate with your friends privately, you can use Facebook's message feature. Third-party developers are allowed to build widgets and apps that could be distributed through Facebook once approved.
Uses of Facebook
Promote Your Brand
If you want to establish a small business, you can use Facebook to start your fan base. It's possible that most of your prospects are on Facebook every day. Create a fan page on Facebook and post new content regularly. Keep your fan page updated with relevant content. You can run a promotion encouraging people to follow and like your page.
Look for a Job
Facebook can help you find a job as well. Use your connections on Facebook to look for a job that fits your qualifications. If you have professional contacts on the site, make sure they can see what you want them to. In case you don't want potential employers to investigate you through social media, you can set your profile to private. You can also put your professional contacts on a limited profile setting.
Promote a Blog
You can make a Facebook group for your blog to attract more readers. Try sending messages to members of your groups. For instance, you can ask them to check out your latest blog post. You can't do this with a Facebook page.
Find New Talents
Facebook can be used to find new hires. You can let people know that you are looking for new talents either through your profile or your fan page. This is one of the most cost-effective and cost-efficient ways to recruit new employees. You can also create a Facebook page that is dedicated to finding new employees for your company. Those who are looking for a job will have a specific place to check out regularly for new openings.
Establish a Professional Bond with Competitors
Facebook connects people. You can use the site for personal and business improvement. For instance, you can join groups of fellow PR professionals in your area. Members of the group can share advice and tips and agree not to steal deals from each other. All information shared remains in the group.
Create a Study Group
If you are a student, you can create a study group on Facebook and invite your classmates and friends to join. This way, you can brainstorm on group projects and share notes with friends. You can also decide on meeting places and times for face-to-face study groups. If you don't like giving out your phone number, creating a study group on Facebook is one of the best alternatives that you can try.
Provide Life Advice
You can get a lot of combined knowledge from Facebook users. There are useful pieces of information that you can get from reasonable and logical people. For instance, if you want to find a good café in your area, you can reach out to Facebook and get a response from your friends and other people. If you need some parenting wisdom, you can find groups and pages that are dedicated to this concern. Facebook users can share tips and knowledge in a wide range of areas from business solutions to parenting advice and lifestyle tips.
Change Prejudices
Some careers have negative stereotypes, but Facebook's relationship-building ability can help change these prejudices. For instance, used car salespeople, lawyers or politicians may be considered deceitful due to their job. If you want to develop a business, you should consider establishing a personal connection. Treat people like a human, not a case number. Facebook is a great way to establish those personal connections.
If you are a politician, you can post content that is different from most law companies. Show who you are and who your staff is. Prospective customers are more willing to work with such companies. For example, if you are a lawyer, you can focus on ways on how you've given back to the community such as conducting feeding programs. This can help you establish a level of trust with your prospects and current customers. 
Whether you're working on your business or are looking for a job, Facebook can be an essential tool. You can use the site to join a study group, promote your website or business, find a job or connect with your family and friends.