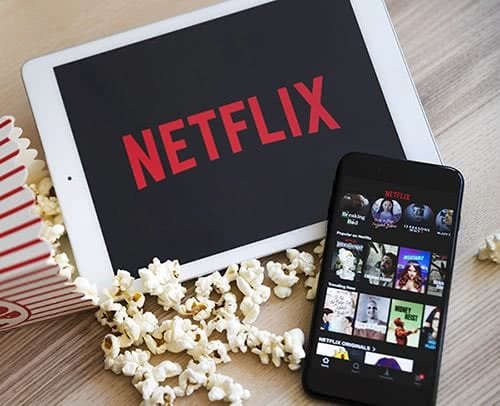 Netflix is one of the leading subscription-based American owned streaming sites. It also offers membership in exchange for exclusive access to movie, tv shows and documentaries without a single commercial. As fewer people turn to television to watch their daily fix of entertainment, the more these streaming sites become more popular.
How does it differ from others?
User-friendly
It is very easy and straightforward to use. There is no need to set it up. It's as easy as opening a website and type in netflix.com. Alternatively, it can be accessed via the app, downloads on multiple devices, and then logging in with your username and password. Once done, you are all set.
No advertisements
Unlike other streaming sites, Netflix prides itself on being commercial free. You are free to watch and enjoy your favorite films without interruptions. Not only is this feature for members but also for first time free trial users as well.
Quality Content
Netflix offers a wide array of popular tv shows and movies. Their library offers a vast selection of original show, films, and documentaries. It prides itself on good quality content. For example, you can search a movie depending on genres from original Disney movies perfect for children to the controversial adult tv series. The Netflix original series is known for always being one of the people favorites.
Offers offline entertainment
If you have limited access to the internet or if you travel most of the time where the Internet can't be accessed, then Netflix will be perfect for you. It offers a download option for users to watch their movies offline.
Cheaper than others
In terms of membership plans, Netflix is one of the cheapest out there compared to other streaming websites.
Offers Unique customer experience
Netflix allows you to discover new movies or genre's that might interest you. Thus, letting you explore for movies or film you've never heard of. All of the shows in it are in High quality with an option for Ultra High definition or the standard High definition. There is are also different audio recordings and subtitles to choose from by changing the setting.
The downside of Netflix
Netflix was founded on August 29, 1997, by Reed Hastings and Marc Randolph in California, where the main headquarters is also located, particularly in Los Gatos, California. Both are successful on their own but partnered up to invest $2.5 million startup cash for this project to be established. They have modeled amazon as their main idea. Back then, Netflix started as a business by selling and renting DVDs. The following year, Netflix officially launched as the world's first online DVD rental store. Fast forward now, after all the failures and rebranding, Netflix still uses the same concept, but instead of renting movies to consumers, it is now through membership and has been successful ever since. In 2007 Netflix officially started streaming across the United States and in 2010 to Canada and then the following years, they slowly started expanding globally with this latest 2017 they were able to penetrate the China market.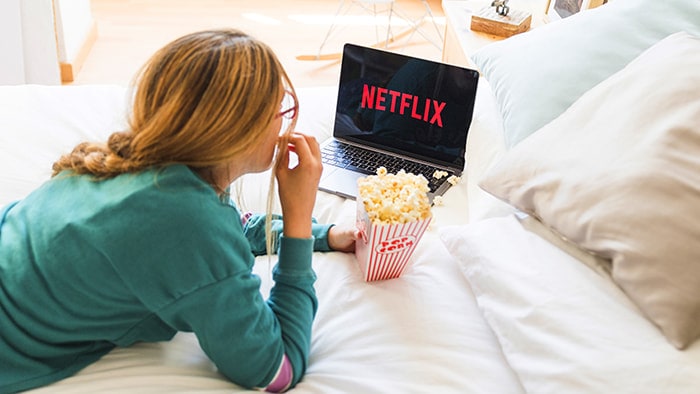 How to use Netflix
Registering and choosing your plan
The first thing is to register at netflix.com and once upon making the account, you will have to choose which plan you prefer. They offer three streaming plans, the number of devices you can use to watch at the same time will depend on these. Disclaimer: These prices can change and varies by country location.
The Basic plan
Priced at $9 allows one gadget to stream at the same time on SD quality.
The Standard plan
Priced at $12 allows two devices to stream at the same time in high definition, depending on the movie options.
The Premium plan
Priced at $16 allows you to stream on four devices at the same time in either HD or UHD depending on availability.
Managing Users/Profiles
After successfully making an account and gaining access to Netflix. The next step is to manage your profile, allowing you to customized your own Netflix experience. Each account will have five profiles with their own list of recommendations depending on each unique personal taste. Also, these accounts give an option for the maturity rating level to be modified.
Watching the good stuff
As you watch and rate films, Netflix automatically gives you recommendations for you add into your list depending on your country. Aside from this, it also allows you to enable captions, change audio specifications with your preferred language.
Managing Accounts
Netflix allows you to modify your credentials, such as your email, phone number, and plans. This is also where you can configure the quality, language, subtitles, and content controls.
Verdict
Although Netflix has its downside, it is still the top streaming provider that people choose. It is the people's favorite with a strong fan base. From its humble beginning to a global sensation, there is something unique about the Netflix experience that has become a part of pop culture that even slangs such as "Netflix and Chill" has been made. It is a basic, easy, affordable, and worth every single cent.