What is Torrenting? Everything you need to know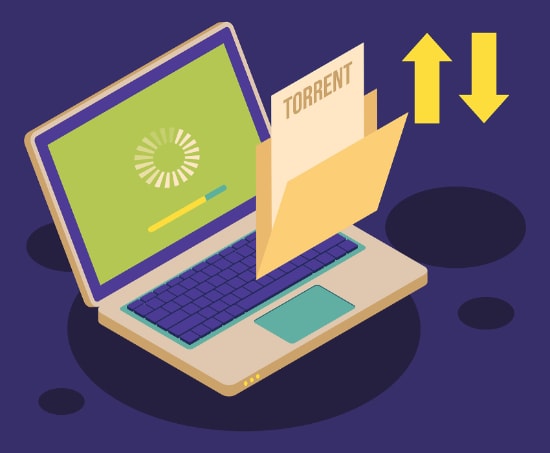 Before streaming sites made their way into people's lives, torrents were the go-to alternative. Even today, Torrenting is a popular source for downloading large files. Over 28 million individuals also use torrents every day for downloading media files.
BitTorrent, a torrent software company, generates 40% of the online traffic globally through its protocols. With more than 170 million active users, it is the leading peer-based technology company.
A torrent is a file that multiple users share through a decentralized peer-to-peer network. Torrenting refers to uploading and downloading through a peer-to-peer (P2P) network. It involves downloading the files uploaded by other users on the network instead of using a central server. 
Anyone can upload any file on a torrent network so that others can download it. Torrenting is the most popular P2P file-sharing practice, which requires torrent software that connects to a decentralized network.
When two or more people upload the same file, it is known as a peer. All these peers that share the same torrent are called a swarm. Moreover, a single peer can download multiple files from different users and upload them to other users simultaneously. 
Torrenting depends on a decentralized network instead of centralized ones, like other file-sharing servers. The network saves a part of the uploaded data that facilitates the file-sharing process among the users.
After that, the peer-to-peer communication protocol breaks down these files into small pieces and transports them from uploading users to downloading users. The technical term for these uploaders and downloaders are seeders and leechers, respectively. 
The files move through a torrent client that reads information stored in a .torrent file and creates a network for users to exchange data. 
Torrent files contain information that tells its users about the connected computers in the sharing process. Moreover, it also provides the details of the users who download these files or folders. 
The torrent client has the IP address of all the devices in the form of swarms. It connects to a tracker that forwards these IP addresses to other clients to ensure that all peers connect to one another. 
The client will start downloading the file, and after receiving an adequate amount of data, it also starts uploading the file for other users. 
How to download a torrent file?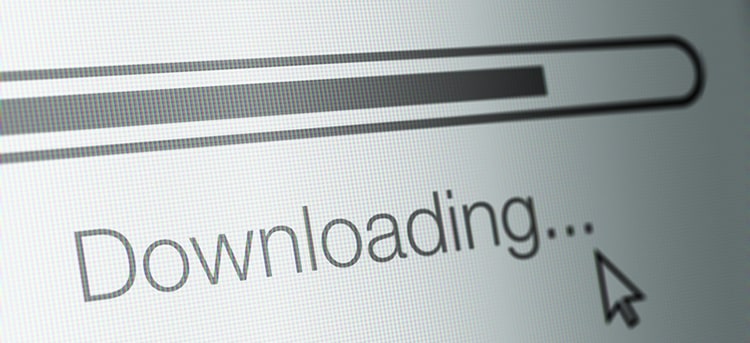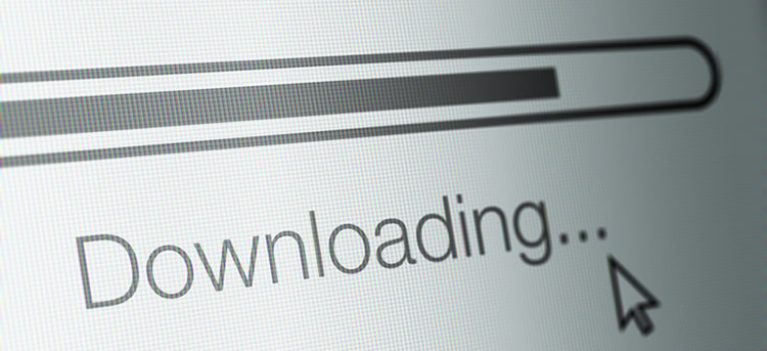 There is a simple process that allows you to download and upload torrent files to the network. Here are the steps involved in this process:
1. Select and Download a Torrent Client
Downloading and uploading depends on a working torrent client. There are hundreds of clients, free and paid, available on the internet. Select the one that suits best for you and your device.
You have to be careful while choosing as some torrent clients might contain adware that causes serious issues to the system. Instead of using a random website to download the client, use its official website.
If you want to stay on the safer side, choose the open-source one. qBittorrent is the most popular torrent client.
2. Install a Tracker Site
After installing a torrent client, you have to download a tracker that contains millions of torrent files. A tracker only stores these torrent files and does not host any content on the server. 
It keeps track of available peers and offers them to you when you request a file. Trackers also speed up downloading by creating a better communication path between clients and peers. 
You can find two types of trackers sites on the internet. These are: 
Public Tracker Sites: These trackers are accessible to every user. They do not require you to register or ask for an invitation when you visit. 
Private Tracker Sites: It contains specialized torrent websites that are not open to everyone. You have to register yourself to gain access to these websites. 
Private tracker sites are comparatively safer than public ones. You have to either pay or get invited to these sites and also seed torrents after every download.
3. Search Content for Download
Once you are inside a tracker site, search for the content you need. After you press enter, the site will show you the available files related to your content. Oftentimes, the search results will return hundreds of files you can download. 
Choose the file that has more seeders as it will boost the torrent's downloading speed. Check all the file details and make sure it contains the content you requested.
Once you find the most suitable as well as compatible file for your system, start downloading it. If you want to download more than one file, follow the same procedure. However, it may lower down the downloading speed of each torrent added to the client.
The downloading speed of your torrent depends on the number of seeds and leechers on the file. 
Seeds contain the links to download those files that other users have already downloaded. After you download, they leave the links for other users who want the same files. Seeds help you increase the download speed. However, sometimes it causes the uploading speed to go down. 
Leechers refer to those files that use the uploaded data for downloading but do not return anything like seeds. Leechers that leave the link open for others to download files from them automatically become seeders.  
The ideal ratio between leechers to seeders is 1:1, as it maintains the accurate balance between uploading and downloading speeds. 
More leechers than seeders would lead to slower downloading speed and higher uploading speed. On the other hand, fewer leechers and more seeders will increase the download speed but decrease the upload.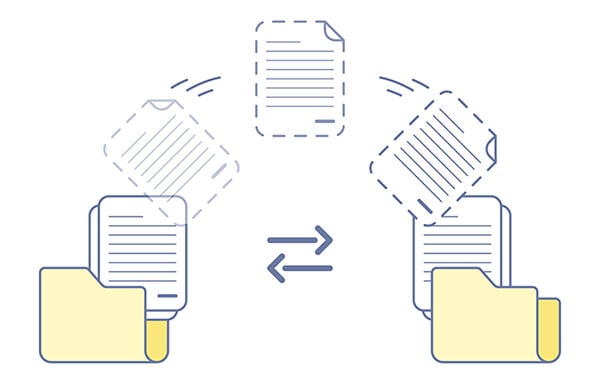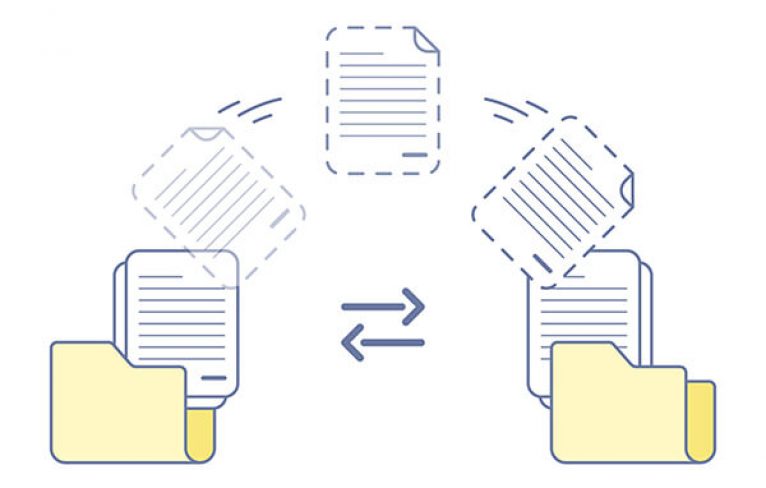 Torrenting is a useful method for downloading movies, TV shows, games, and other software. Here are some benefits of using torrents:
Torrents use a peer-to-peer, decentralized process, which means that whatever files you download are not from a central server. If one source is inactive, you can choose from hundreds of different sources to continue and complete the download. 
With other methods, you will not be able to complete the download if the main servers are down.
If your computer shuts off or the internet disconnects, the download will automatically pause. Once you are back online, you can resume it and won't have to start it again.
Torrents can help users with slow internet speeds or low connectivity to download files faster than any other method. The traditional downloading process would either pause or slow down the speed.
Locating files, including movies, games, TV shows, and software, is easier when you use a torrent tracker. The sites have a search button where you can enter the name or keyword related to the file. It will provide you with plenty of files to download.
Disadvantages of Torrenting
Torrents, like everything, come with disadvantages too. Here are the problems you might encounter while downloading a torrent file:
No seeds mean no downloads
Sometimes, a user needs content that is old or unpopular. In this case, a torrent tracker site will either provide no files or a few files with low seeds. Some might not even have a single seed. Any file with zero seeders means you cannot download them through the torrent client.
Torrents with fewer seeds have significantly lower uploading and downloading speed. The situation can get worse if you don't have a reliable internet connection.
Torrents offer you those files that belong to a person or an organization without their permission. These files are under copyright protection. However, it also has files uploaded by its legitimate owners for other users to download. 
So, you have to be careful with these torrents. Download only those files that do not come under infringement. Also, use only the popular torrent trackers and make sure the file has seeds in large numbers.
How to use VPN for safe Torrenting


VPN, or Virtual Private Network, allows you to hide your IP address from a third party. It changes the path for all the internet traffic through a server to your preferred location. After that, your IP address changes to a fake one that thousands of other people are using. Basically, it makes you an anonymous user of the internet. 
VPN also encrypts the traffic before it leaves your system so that no one can see it, even when you shut down the system. Even your Internet Service Provider (ISP) cannot monitor your data or internet activity when using a Virtual Private Network.
VPN is the best way to use a torrent safely, without anyone else knowing. However, do not use a free VPN service as it does not provide enough IP and DNS leak security, which exposes your real location, activities, and data.
You can find premium VPNs on the internet that offer exceptional services with high-level security. Private Internet Access and Torguard are one of the best VPN you can use for torrenting. You can read our Torguard review here.
Now, you know all about torrents and how they work. You just have to take some safety measures while using free torrent services. Follow the right process to download torrent files without any technical problems. 
If you are not sure about your safety, use VPNs on your system to ensure no one can see your IP address.