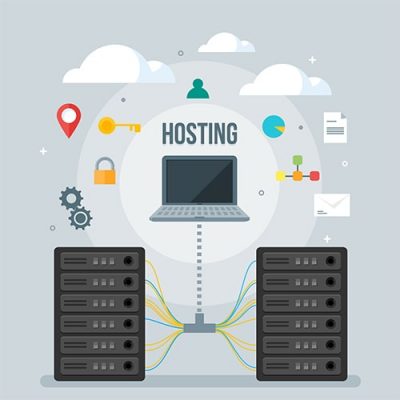 Do you plan to start an online business? Then, you need web hosting so that you can sell your products online. Web hosting allows business owners and organizations to post a web page or website on the internet. Picture it this way: an online business has files, images, and video that clients need to know.
These files need an "online home' so that consumers would be able to see it. That's where web hosting comes in. Through a website, you can share information about your product to millions of users around the world. Web hosting companies offer a place where you can store your files.
Your website or webpage is stored or hosted servers. When a browser types your domain name, the web host provider delivers the files of your site. The browser's computer connects to your server. Then, your website information would be delivered to online users.
The Domain Name
Okay, now you know what web hosting providers do for you. Now let's proceed with the domain name. You see, domain names are essential in web hosting. The domain name is essential so that your clients would be able to see your website when they search for you on the net.
For example, you give your clients the street address of the physical location of your business so that they could find you. If you have a website, you give the domain name of your site to your customers so that they could find you.
Here's how it works:
If an online user types your domain name, it's converted to an IP address. Then, the web hosting provider locates the files connected to your site's IP address. Last, the web host returns all the pictures, videos, etc. that make up your site.
Like the uniqueness of every street address, each domain name is different. Business owners who plan to start their website have the chance to select the domain name that reflects their brand.
Types of Web Hosting Services
Web hosting provides business owners and organizations different web hosting types that suit their needs and preference.
Let's find out what are these types of web hosting.
Are you ready?
Let's begin.
Shared Hosting
If you're looking for an affordable web hosting, shared hosting is one of your excellent choices. Here, several customers share storage on a single server. Shared hosting is the most popular web hosting service used by business owners due to the following:
Easy to Use
Who doesn't want to have an organized and pre-configured server? Of course, every website owner loves to have it. Shared hosting provides an easy to use the server for all business transactions.
Affordable
For website owners, affordability of shared hosting results to convenience.
Cloud Hosting
Reliability of hosting services keeps an online business going. So, let cloud hosting give you the reliable service you need. Instead of relying on a single server, it gains power from different sources. Few of cloud benefits are the following:
Stable Website
Don't worry about system failures on your website because that wouldn't happen. You relax and focus on your business and avoid server failures.
Scalability
You're welcome to add to your cloud space at all times with shared hosting.
Dedicated Hosting
Are you tired of using a shared space? Why not choose a dedicated hosting package that lets you use your server. Then what? Of course, you would gain access and benefit to the following;
Unlimited Resources
Since the server is yours, you don't need to share storage space with anyone.
Excellent Customization
Business owners can customize the hardware and software of the site so that they can achieve their business goals.
Full Control of the Website
Do you like to configure the setup that you're using? That wouldn't be a problem with dedicated hosting. You can configure the settings anytime you prefer.
VPS Hosting
VPS or Virtual Private Server offers all the features you can see on a dedicated hosting package. But, it gives you the price point of a shared server. If you haven't used VPS hosting, here are the excellent reasons you should try it now:
Easy Access Features
You can access features such as Magento, WordPress, and Drupal in a single click when you use VPS hosting.
Functionality
Do you want easy and fast navigation when you're using your site? Then, you use VPS hosting that's built on cPanel and support simple navigation.
Easy Site Management
With the clean interface of VPS hosting, you can manage your website comfortably all the time.
How Online Businesses Benefit from Web Hosting?
For business owners, the success of their online business is a priority. Web hosting is a turning point that keeps your site on the go so that clients would see your latest products and services. Web hosting providers make sure that you're comfortable in managing your site.
So, your business would grow and with web hosting due to the following benefits:
In-House Support
Your website should be in good shape all the time so that clients have no difficulty navigating your site. So, web hosting providers offer you in-house support service that keeps your website running 24/7. If you need help in troubleshooting, certified technicians are there to help you.
Hassle-Free Experience
Web hosting providers tend to make web management simple and easy for users. From site navigation to file sharing, web hosting providers give you the information you need to navigate your site. New and old business owners have time to focus on their business through the hassle-free experience offered by web hosts.
Successful Business Goals
The online world is a competition, and many business owners aim to promote and sell their products. With web hosting, you can connect easily with your clients at any time. You can send customers updates about your business. Also, you can showcase your brand to millions of audiences without putting much effort.
Web hosting lets you manage your online business in only a few clicks. You can promote and sell your services to different buyers often. So, come now and embrace web hosting today and reach your business goals!