As the age of technology progresses, it becomes increasingly harder for us to imagine our lives without the machines and software that surround us today.
We had become so accustomed to our technology-enabled lifestyle that we often forget that it was not too long ago when devices like smartphones, computers, tablets, and laptops were thought of as science fiction and that the people of those times were accustomed to entirely different worldviews and lifestyles.
So, as we move forward in time and discover new technology, it will be a healthy practice for us to, every once in a while, look back and see how far we've come.
At the very least, doing this will bring us perspective and a newfound appreciation for the resources we have.
So today, we will compare Windows 10 to Windows XP to see just how far we've come.
Understanding Windows 10 & Windows XP
Before we begin comparing the different features available on Windows 10 and Windows XP and start a discussion on all of the things that are new with Windows 10, let's begin by understanding what each of these operating systems are.
Windows 10
Windows 10 was (until very recently) Microsoft's latest OS built for personal computers. Microsoft envisioned this OS as the last upgrade users would ever need, and indeed many people have chosen to stick with Windows 10 even with the release of Windows 11 because there are just some things about Windows 10 that users are not ready to let go of.
One of the best things about Windows 10 is that it was a powerful upgrade from Windows 7 and 8. Still, the user interface remained so intuitively familiar that any user upgrading from previous Windows versions to Windows 10 would hardly face any difficulty adjusting to the new OS.
This version of Windows brought out many useful features for customers, including better built-in capabilities for mobile device management (MDM) and the facility to run traditional software for desktop management.
The start menu and its live-tile feature are seen returning from Windows 8 alongside many other features. This makes it super easy for customers to upgrade from previous Windows versions to Windows 10.
Windows XP
Windows XP (like Windows 10) is an operating system made by the Microsoft Corporation and targeted primarily toward PC owners who use their computers for personal/domestic purposes.
The "XP" in the name stands for experience. This OS was released to manufacturers way back in August 2001 before finally being released to the public in October 2001.
This OS was an instant hit. It completely revolutionized how we use computers for business and domestic purposes by introducing huge upgrades in interface quality, multimedia streaming, connectivity, and device management over its predecessor, Windows 200 Kernel.
So many people got their hands on this OS that even in 2022 (even after Windows XP lost its support from Microsoft), many businesses used it for their day-to-day operations.
The primary reason Windows XP gained popularity (and is still favored by many people around the globe) is how simple it is to operate. Unfortunately, as we will see in the latter half of this discussion, this user-friendliness is where Windows 10 is lacking.
Improvements of Windows 10 on Windows XP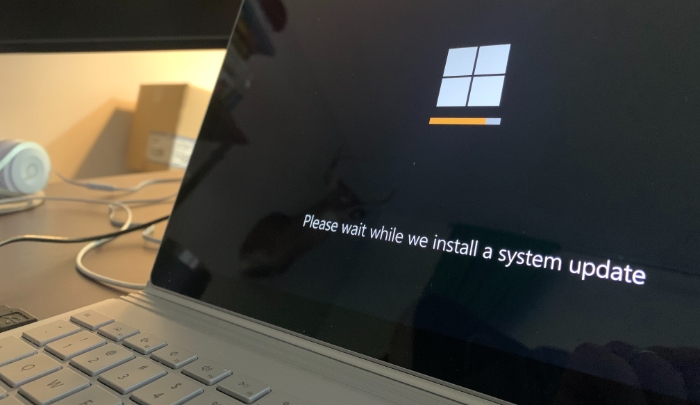 Despite being over two decades old, Windows XP still bags the second most popular Windows OS position in the market. Speculations and rumors say that Microsoft might consider allowing users to upgrade from Windows XP to Windows 10 for free to encourage users to use Windows 10.
So, it's pretty important to keep up with this discussion and to familiarize yourself with all that Windows 10 has to offer. Below, we have enlisted some of the most dramatic changes you will see on Windows 10 compared to Windows XP or any other older version of Microsoft's OS.
| | |
| --- | --- |
| Upgrade/ New Feature | Details |
| The Start menu | The start menu on Windows 10 uses a refined design of Windows 8's start menu, although the format is largely the same, i.e., resizable live tiles. |
| MKV | This is a new video format that Windows 10 has started supporting, and it makes it possible for users to run 4k videos on their computers. |
| Snap Assist | This feature assists users in figuring out which method is best for snapping apps. |
| Continuum | On 2-in-1 (convertible) devices, this feature shifts from laptop mode to tablet mode in a seamless transition whenever it detects that the screen has been folded or the keyboard has been detached. |
| Command prompt | The command prompt of Windows 10 is a big improvement from the previous versions of Windows. |
| Browser Improvement | Microsoft also introduced a brand-new browser called Spartan (for Windows 10) which hosts many features not seen among most of its rivals. |
How to Upgrade From Windows 10 to Windows XP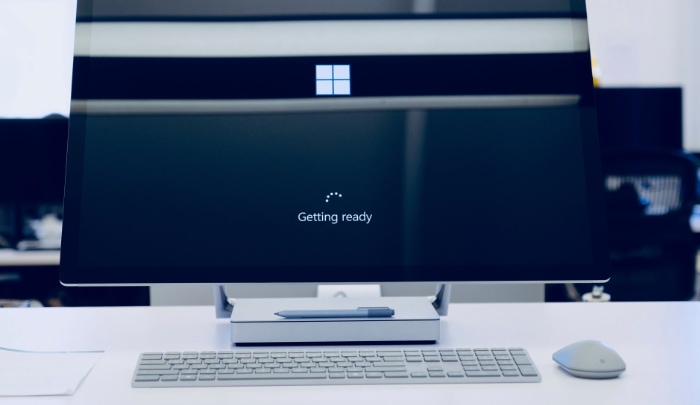 Clearly, Windows 10 is far better than Windows XP on all fronts of comparison except perhaps simplicity.
However, since this version of Microsoft is taking over everything by storm, it will be helpful for you to know what barriers you will have to overcome to upgrade to Windows 10 from Windows XP.
Price Barriers
Windows 10 is available as a free upgrade for all those already using Windows XP, but new users will need to buy themselves a license. Windows 10 can be purchased from the Microsoft Store with a choice of USB download that costs around 99 pounds.
On the other hand, Windows 10 Pro is available for purchase at a slightly higher price of around 189 pounds.
Required Specs
Of course, running all of these additional features will require some device specs that would be different from previous versions of Windows OS. Baseline specs for Windows 10 are the minimum specs you need to be able to run Windows 10 on your device.
So, a prerequisite to getting Windows 10 is first making sure your device can support it. The required specs are as follows:
| | |
| --- | --- |
| Factor | Minimum requirement |
| Processor | The processor needs to have a 1GHz clock rate or faster. |
| RAM | The minimum RAM needed for Windows 10 is 1GB (the 64-bit version requires 2GB RAM. |
| Hard disk space | 16GB is the minimum storage capacity required for Windows 10. |
| Graphics Card | DirectX9 or later versions. |
| Display | The minimum resolution should be 800 x 600 or above. |
Hardware Requirements
Nobody would want a Ferrari's engine on a horse-cart. So, if you decide to upgrade to Windows 10, make sure that the hardware you use matches the modernity of the software.
Additionally, you will hardly be able to utilize the incredibly faster speed of Windows 10 if you keep using hardware that is decades behind today. So if you really want to boost your productivity, this is the way to go. Invest a decent sum of money in one go, and we're a hundred percent sure you'll be beyond satisfied with the results.
Conclusion
Windows 10 is an incredibly more advanced operating system compared to Windows XP. Still, despite being an outdated operating system, Windows XP is pretty popular among the masses due to its simplicity.
Still, given that Microsoft has cut off its support for Windows XP and given that only newer versions of operating systems will be introduced from this point on, it is inevitable that Windows XP will soon become obsolete.
In light of this, you must make an effort to learn about how to upgrade to the latest versions of Windows and become familiar with their seemingly complex newer features.