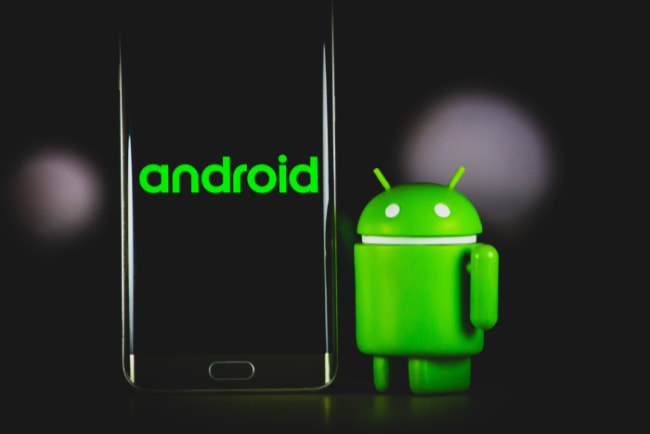 There are many reasons why people choose to use an Android phone. They could be looking for the latest technology, they want a customizable device, or they want something that's more affordable than an iPhone.
Whatever their reason may be, it's essential for them to know how to make their Android phone secure. This article will provide you with some of our best tips and tricks on how you can protect your private information when using your Android device!
How to Make your Android phone more secure
In today's technologically advanced world, you're more likely than ever before to have your personal information stolen from a mobile device. Here are some tips for making your Android phone more secure!
1. Get a Phone Case
Many people don't think about this until it's too late, but you can't talk about mobile phone security without mentioning your device's protection. A case will provide you with some peace of mind that your phone won't be damaged or scratched when taking it with you on the go.
It also provides another layer of protection for your screen in case it falls! If you want to make your phone more secure, be sure to get a case for it.
2. Use a Screen Lock
Screen locks are an easy way to protect your device. You can lock your phone by entering or drawing a pattern, using your fingerprint if it has that capability, or using the swipe technique.
Whatever you choose to do, screen locks will help secure your device and keep important information hidden. If you want to make your phone more secure, use a screen lock!
3. Beware of Public WIFI
Public WiFi networks are a potential threat to your phone's security. This is especially true when you're in a public place like a coffee shop, airport, or restaurant.
These networks could be used by others to access any data transmitted between you and the servers to which you're connecting. If you use public WiFi networks with your Android device, it's crucial that you protect your personal information. This can be done by using a VPN.
A VPN is a service that transfers data between your device and the servers you're connecting to by using an encrypted connection. This makes it much more difficult for third parties to intercept any information you send over the network. The service also encrypts the data to keep your personal information private.
4. Install an App Like Find My Device
If you're concerned about protecting your personal data, it's a good idea to install an app like Find My Device. This app will allow you to locate and remotely erase data from your lost device, which could help if somebody gets ahold of it.
You can also use Find My Device to lock your phone remotely with a password, even when the device isn't on. This is a great way to make your Android phone more secure!
5. Avoid Rooting Your Device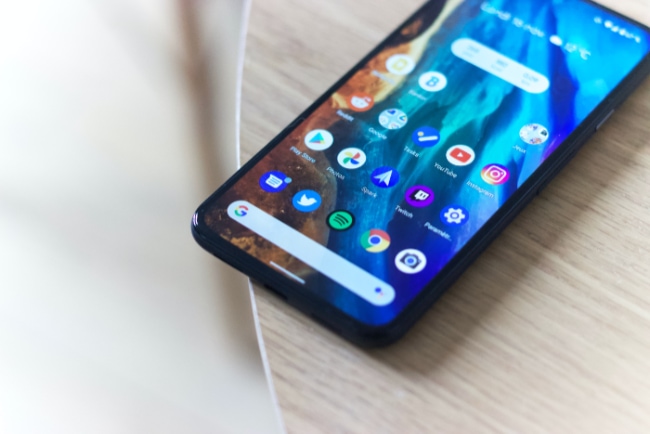 Rooting is the process of allowing users of smartphones, tablets, and other devices running the Android operating system to attain privileged control over various aspects of the device. To root your device, you need to be able to unlock it first.
The data on a rooted phone is easily accessible by others which could cause a big problem if the information is sensitive. It may also make your phone less secure because rooting can involve modifying your system files. If you want to make your phone more secure, avoid rooting your device!
6. Only Install Apps From Trusted Sources
It can be tempting to just search for an app in the Play Store and download it, but this is often unwise. Instead, you should only install apps from trusted sources. It's essential to read the app's reviews before downloading it, looking for any hints that it could be malware or something else unethical.
You should also take note of how many downloads the app has had. If there are more than one million downloads, it's likely safe to download. But if there are less than 10,000 downloads, you might want to reconsider your decision.
Additionally, avoid downloading APK files from untrusted sources. APK files can be especially dangerous. If you ever come across an APK file and download it, make sure to scan it with a virus scanner before installing it on your phone.
7. Ask Your Carrier to Add a PIN to Your Sim Card
If you're really serious about making your Android phone more secure, you can tell your carrier to add a PIN to your SIM card. This will make it harder for someone to steal and use your SIM card because they'll have to know the code to access it. While this isn't a perfect solution, it could help you to secure your phone better.
8. Install Antivirus Apps
To protect against viruses, malware, and other threats, it's often a good idea to install antivirus apps on your Android device. Antivirus will scan files on your phone, looking for anything that might be dangerous.
Many of these apps also include features that warn you about risky websites and phishing scams; this information can help keep you safe no matter where you go or what device you're using.
9. Don't Visit Suspicious Websites
It's important to be conservative with your internet browsing habits. Don't visit websites that could be suspicious or harmful because there are many risks associated with surfing the web.
If you're not sure about the website you're visiting, look up its reputation online first before proceeding.
9. Only Enter Sensitive Information on Secure Web Pages
If you are planning on making any purchases online, always make sure to do so over a secure connection (marked with "HTTPS" and a padlock in your browser address bar).
This will ensure that your payment details and personal information can't be intercepted by third parties.
10. Use Two-Factor Authentication Whenever Possible
One of the best ways to protect your personal data is with two-factor authentication. This simply means that when you log in, instead of just entering a password, you'll also need to enter a code.
This code is typically sent via text message or through an app like Google Authenticator and can be used only once.
11. Only Install Apps That You Really Need and Use
The only way to make sure that you're not installing apps that you don't really use is to avoid downloading them in the first place. It's essential to be selective about the apps that you download.
The more apps you have, the more room for error there will be. This will also save storage space on your device.
12. Be Aware of Your App Permissions
You should always review the list of permissions that an app is asking for before you download it. For example, if an app like Equalizer wants permission to access your media files, that doesn't necessarily mean it is suspicious.
But if it also wants to access your location, microphone, and SMS messages, you should be concerned, and you should probably look for a different app.
13. Update Your Apps and OS
Updating your Android operating system is an excellent way to keep your phone secure. Newer versions of Android often come with security updates that patch vulnerabilities in the operating system. You can also enable auto-update on the Play Store to make sure your apps are always updated.
Conclusion
To ensure that your Android phone is secure, you should avoid rooting it. If you decide to root the device anyway, remember not to install any apps from unknown sources and always use reputable antivirus apps.
If you follow these steps and the other tips in this article, your Android phone should be more secure than ever!