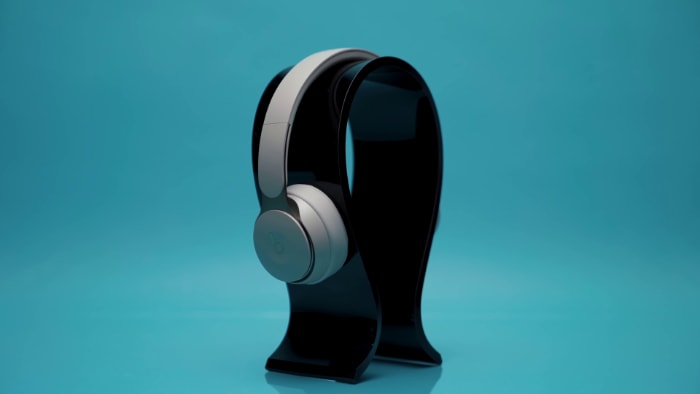 The experience of music enhances to another level if you have just the right type of headphones. If you are an audiophile, you know how valuable the specific features and sound quality of a headphone can be. A good quality headphone is an investment that can last you a very long time.
Choosing a fine headphone can be a gamble. You might get really confused and end up purchasing something that you don't like at all. The Beats Solo Pro is a product that you can buy without an ounce of confusion in your head.
This Apple-owned company manufactures one of the most popular and excellent performing headphones in the market.
Where to Buy?
What is the Beats Solo Pro?
The Beats Solo Pro is a superior quality headphone that is produced by the Apple Owned company Beats. Being a product of an Apple company, it delivers a great performance and sound quality as one could have accepted in from an Apple product.
The brand lives up to the promise of providing exemplary sound quality with immense comfort. Its ergonomic yet attractive design gives you a dense and immersive music experience that you will not get with any other headphones.
The Beats Solo Pro is one great purchase that you will buy for the most rewarding sound experience.
Design
The Beats Solo Pro has a very stylish, sleek, and modern design that will blend well with your personality. The ear cups are layered with a cushioning that sits on your ears instead of enclosing them. This prevents the ears from getting crushed under the weight of the headphones as the entire weight gets transferred to the sides of the head.
The ear cups are padded with leatherette giving them a soft feel. The fitting of this headphone is so comfortable and easy that you won't notice that something as big as the Beats Solo Pro is sitting across your head.
It has a fairly firm grip, but you won't be able to notice it. It will prevent the headphones from sliding off when you are in your zone and enjoying the music with a light headbang in action. They weigh only about 0.5 pounds, which is well in range for such headphones.
The headphones can be folded into a third and kept in one corner of the bag or drawer with ease for ease of storage and carrying along. The original packaging comes with a soft felt case that can be recycled. You can use the same for adding a protective layer to your headphone when you toss them into the bag.
Controls and ease of connectivity
For a headphone that you wish to carry along all the time, you need simple controls and easy connectivity. And the Beats Solo Pro has got both to offer.
Connectivity
The headphone uses Apple's proprietary H1 wireless chip handles for enabling Bluetooth connectivity. The system is so advanced that it allows you to pair with any device within seconds. You can pair with multiple devices and switch easily from one Apple device to another.
You also get the handsfree AI assistance of Siri for tech support and sharing of audio files across Apple iPhones or iPads. Apart from that, the other features relating to Bluetooth connectivity are the same as any other headphone. You will be able to monitor the battery on the device it is connected to. You can manage the audio settings as well using the pop-up icon that shows on the screen of your device when the headphone is connected.
If you are old school and not a fan of Bluetooth connection, you can plug in a wire as well. A 3.5mm special lightning cable can be used to convert it from wireless to wired mode. However, this cable is not included in the box, and you will have to buy it on your own.
Controls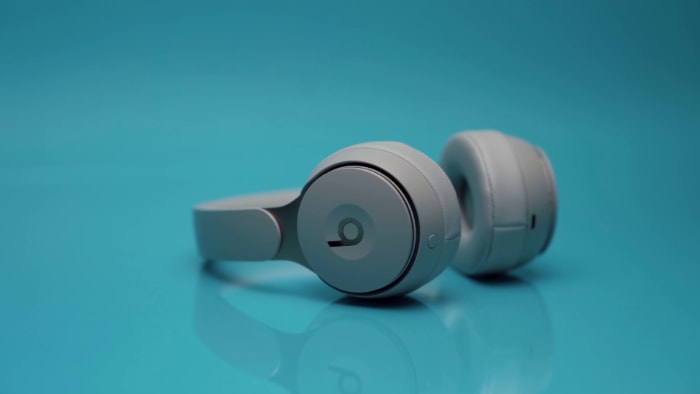 The controls of the headphone are given on the earcups. The company has integrated the control buttons in the most aesthetic way possible. The volume and playback controls are hidden under the Beat logo. For increasing or decreasing the volume, all you have to do is press the logo up or down. Pressing one is used for pause and play, twice for skipping the song, and thrice to go back. A long press activates the voice control.
There is another small button that sits at the bottom of the left ear cup. The purpose of this button is to switch to noise cancellation and a transparency setting. This setting allows the outside sound to be piped down in the headphones. You can press and hold the same button to pair the headphone with some other device.
There is no power button for switching them on and off. You can just fold and unfold the headphones to activate them.
Sound quality and noise cancellation
This headphone is quite popular in the market for its noise cancellation feature. It can block sounds as harsh as a car horn. You will see a significant reduction in the background sounds like office noise, nearby commuters, engine roars, or even road sounds while these headphones are plugged in.
Even without the noise cancellation in action, the headphones passively block the nearby sounds greatly.
When it comes to sound quality, they offer one of the best of what Beats have got. The sound quality is pretty clear and crisp, and you will be able to appreciate every note that reaches your ears. The sound produced has a controlled and effective bass, producing a rhythm that will definitely get you.
Be it classical music, funk rock, pop, or rap, every mid and high will be delivered with clarity and crispness that will blow your mind. The deep and rich bass coupled with the noise cancellation is enough to bring you the ultimate music experience in the most clinical way possible.
Battery life
If you have that rhythm going and suddenly your headphone dies down, you will feel immediate disappointment. With Beats Pro Solo, you wouldn't be forced with this type of disappointment. It allows you to enjoy your musical indulgence for about 20 hours straight. Some customers have even reported a functioning of 40 hours without the noise cancellation feature in action.
It also charges quite quickly, so you don't have to wait for long to get the music going. While a full charge takes only about 45 minutes, you can get enough battery life for up to 3 hours with just 10 minutes of charging.
Should you buy the Beats Solo Pro?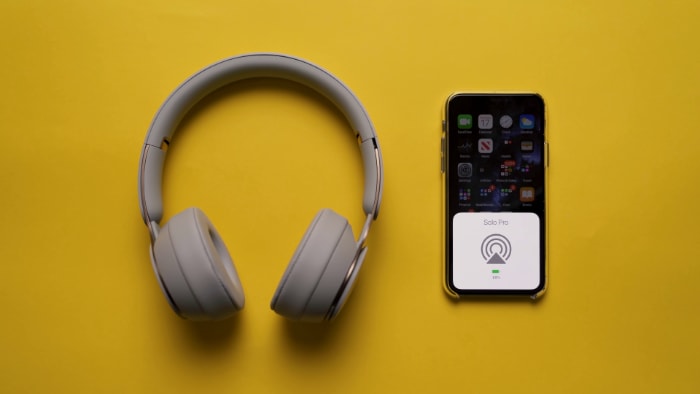 The Beats Solo Pro is not one of the most budget purchases in the market. But the features and sound quality that is being delivered is worth paying the price for. The unbeatable sound quality, noise cancellation, and exceptional battery life make it a great pick for any music lover.
Apart from that, it is quite sustainable too. Even though the number of battery cycles this product can run on is not given by Apple, but you can get a replacement when it gets defective or loses functionality. The headphone is also repairable. So, you don't have to toss it out and buy a new one just because it faced some issue.
It is made of 36% recyclable plastic and is covered under Apple's free recycling scheme. In short, this headphone just about a great musical experience; it also helps you do your bit for sustainable development.
Pros and Cons
Pros
Exceptional battery life
Great noise cancellation
Comfortable fit to the ears
Strong Bluetooth connectivity
Cons
Final Verdict
The Beats Solo Pro is a great headphone to buy for the amazing features it has got to offer. The amazing sound quality, the great noise cancellation feature, and the added comfort or super-soft leatherette are just the perfect combination for a good musical experience.
The strong and fast Bluetooth connectivity and the long battery life are just icing on the cake. The addition of a cable in the box set would have made this headphone a complete package. But otherwise, there seem to be no complaints.