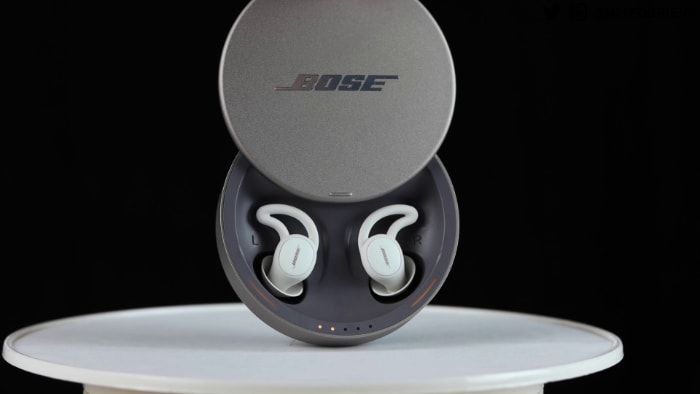 With an increase in sound pollution these days, it is vital to have the right gadgets.
Noise-canceling headphones paved the way for the sound isolation generation of products. Still, these headphones proved ineffective on most occasions.
However, technology is never stagnant. Hence, research gave rise to hi-tech and efficient sound isolation gadgets. The Bose Sleepbuds II falls under this category.
Importantly, these earbuds are tailor-made for sleeping purposes. So, if you are looking for music headphones, this isn't the right product. However, if you desire a relaxing earbud set, the Bose Sleepbuds II has everything you need.
So, should you buy the Sleepbuds II? Will this gadget help you achieve that REM sleep efficiently?
Where to Buy?
What Are the Bose Sleepbuds II Earbuds?
Do you remember the Bose Sleepbuds launched in 2018? These earbuds were famous for their relaxing features.
The Bose Sleepbuds II earbuds are the second iteration of the 2018 variant. However, the Sleepbuds II has better features and overcomes the shortcomings of its predecessor.
The Sleepbuds II has better ergonomics, low weight, and fits perfectly in your ears. Overall, this gadget rectifies all the drawbacks of the previous Sleepbuds model.
These sleep-inducing earbuds have an active noise-masking technology. This technology is user-tested and proven worldwide.
You need to connect these earbuds to a special Bose Sleep application. This app contains nearly 50 relaxing sounds. Next, you can listen to your selected sounds and calm your nerves.
Overall, the beautiful aluminum charging case and soft silicone earbuds make this product a top-quality gadget. However, the design redefines ergonomics perfectly.
So, let us look at the design in detail and get a better grasp on this unique electronic gadget.
Design, Features, and Build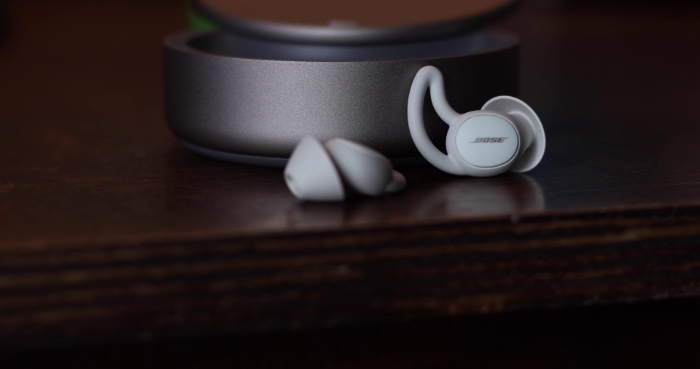 If you want to describe Sleepbuds II in two words, they are 'lightweight' and 'elegant.' They measure around 3 inches in length and height, making them a compact product.
Still, what makes the design of these wireless earbuds unique? You can find out from the following factors.
Ergonomically Sound Design
The Sleepbuds II tips have silicone as the primary material. Silicone is soft and accommodates different sizes of the inner ear perfectly.
Furthermore, the lightweight nature of these earbuds minimizes any discomfort to the ears. The pressure equalization isolates the maximum amount of noise.
Overall, the round-shaped Sleepbuds II design ticks the ergonomics factor comfortably. Also, the little orange LEDs on each bud show the charging activity perfectly.
The Aluminum Case
In addition to the earbuds, the charging case looks simple yet handy. You can charge the two earbuds in the case itself.
The LED arrangement on the periphery of this round case serves a crucial function. These small lights portray the power left in the case for charging. You can charge the case via a USB C-type cable.
Thus, the case is an important inclusion with the Sleepbuds II earbuds. Still, there is nothing extravagant about the design of the aluminum charging case.
Silicone Tips
Different people prefer distinct earbud sizes. Hence, manufacturers provide multiple tip size options with most wireless and wired earbuds.
Likewise, Bose provides customers with three silicone tip options with Sleepbuds II. So, you can choose the one that fits comfortably in your ear.
The tips are basic silicone components. Hence, you cannot expect anything different from the manufacturer. Moreover, the design corresponds to the inner ear shape significantly well.
Build Quality
The overall package of Bose Sleepbuds II feels premium. The earbuds are reliable and strong than the earlier ones.
Further, the passive noise cancelation is satisfactory. Moreover, you can expect high-quality materials at this price tag.
Still, if you are a side sleeper, the earbuds can protrude. So, try to use perfect fitting silicone tips according to the ear size.
The Bose Sleep App
The important feature of Sleepbuds II is the dedicated mobile app support. Once out of the case, you connect the buds to this special app.
At this time, the Bose Sleep app library contains 50 sounds. So, you can add these sounds to your buds. However, depending on the size, the number of sounds in the queue is limited.
The upload speed of the app isn't super fast. So, you might need some patience here. Also, once you reach the limit of 10 sounds, it's time to delete the previous ones.
Still, the connection of the Bose Sleep app with Sleepbuds II is steady. All in all, the companion app is easy to use.
Bluetooth Low Energy
Sleepbuds II uses BLE (Bluetooth Low Energy) for file transfer. So, you can use the app on Android devices with version 6.0 and above. Also, Apple smartphones running iOS 11 or above are compatible with these earbuds.
Generally, BLE uses less power compared to other transfer technologies. Hence, this feature is all about reducing power consumption and increasing user convenience.
Performance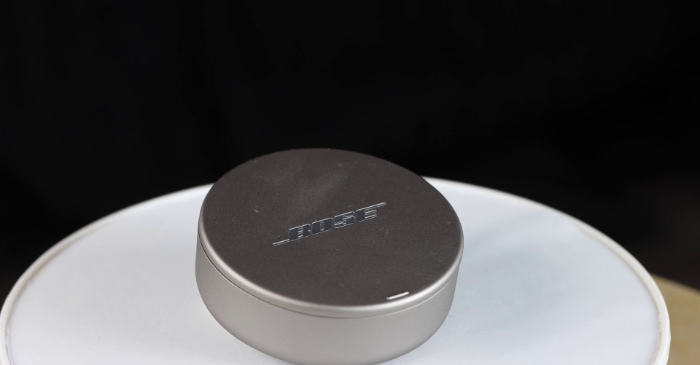 So far, Bose Sleepbuds tick the right boxes in terms of design and features. But, do they deliver the expected level of performance?
Well, the straight answer lies in the grey area. Importantly, the performance will satisfy some users and have subjective opinions. Let us break the performance point-wise.
Noise Masking Performance
The Bose Sleepbuds II does a good job blocking audible noises like traffic, dogs, crying babies next door, and neighbors. So, you can have a decent sleep with these earbuds.
Moreover, compared with their earlier variant, these buds perform satisfactorily. You can expect to mask all the disturbing noises effectively.
However, tranquility and naturescapes play a different role in inducing sleep.
Inducing Calmness
The Bose sound library consists of audio files that bring peace to your mind and body. Also, the sounds are believed to transport you to a comfortable location.
In reality, these effects work well, and most users laud the soothing performance. Still, we believe calmness is a subjective feeling and works best with the least turbulence.
Overall, the Sleepbuds II performs well on all noise-masking aspects.
Battery Performance
The battery is always a major part of any wireless headset. After all, nobody likes charging a device repetitively in small intervals.
Compared with most sleep-inducing earbuds, this product excels in the battery division. Importantly, the BLE helps consume less power while working.
Consequently, you can complete a good 8-hour sleep and wake up with some decent juice the next day. Bose Sleepbuds II comes with lithium-ion batteries. So, you can expect an average backup of 10 hours per charge cycle.
Still, we recommend charging the earbuds at least once daily. This habit will prevent any hassle during the night.
Should You Buy Bose Sleepbuds II?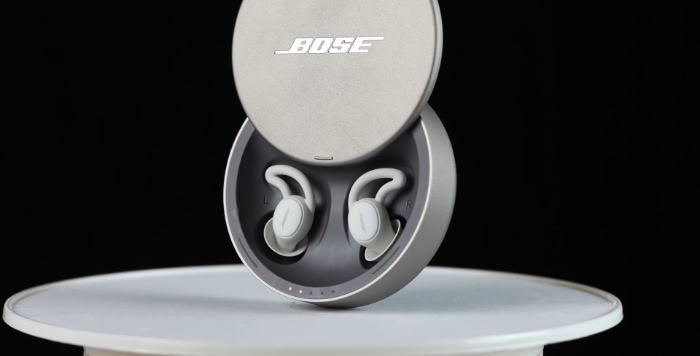 The Bose Sleepbuds II leaves no practical complaints in the design and performance aspects. Still, the million-dollar question remains the same. Is Sleepbuds II worth your investment?
Here are some points that explain why and why not you should spend some cash on this product.
Calm, Noise-Free Sleep
If you often fail to get a good night's sleep, the Sleepbuds II solves your problem. You won't have to worry about traffic noises, neighbor sounds, and irritating dog barks.
Also, the mellow sounds can help you transcend to a better environment. It is a fact that audio therapy relieves stress and uplifts your mood.
So, if you have the cash to spare and need a decent noise masking solution, Sleepbuds II is a good option.
The Budget Factor
Bose Sleepbuds II costs around $250. So, if you live in a locality with quiet surroundings, this item can seem redundant.
Also, Sleepbuds II does not let users listen to music or calls. So, this product isn't an all-in-one earbud. Now, it is entirely up to an individual to buy an exclusive noise-masking earbud set.
Further, the user opinions of any earbud set become quite subjective. These noise-masking gadgets can work well for some people. Still, they can prove ineffective for sensitive ears.
Pros and Cons
Pros
Ergonomic and comfortable
Simple sound app
Good battery backup
Sturdy build quality
Efficient noise masking
Cons
Expensive for utility
Noise masking is subjective
A limited number of sound files
Final Verdict
The Bose Sleepbuds II is an efficient noise-masking earbud. It has several soothing sounds to relieve stress and facilitate a healthy night's sleep.
The performance, design, and build quality of this product are good. However, it lacks multi-functionality.
Also, you do not get a game-changer electronic gadget with this package. Regardless, it does the job of noise masking astonishingly well.
If you have tried all possible ways to get a good night's sleep, this item can serve well. However, you need to spend a decent bulk of the money to buy these earbuds. To sum up, if you have the budget and prefer a single-utility earbud, this is a good device to explore.