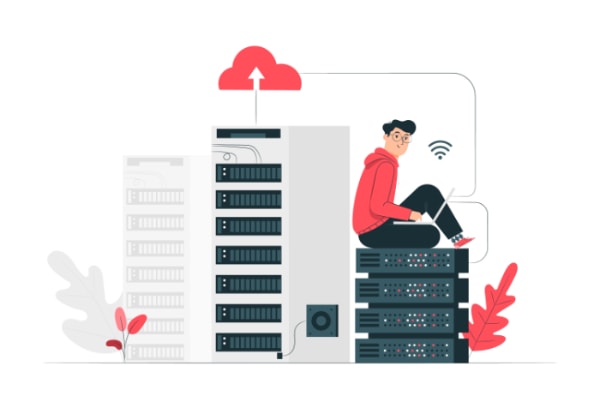 Whether it's a book you can't find online or the latest show you want to watch, torrenting is always a smart option. Downloading what you want is as simple as clicking on the desired link and getting the files.
But torrenting is not as easy as it seems due to privacy and security reasons, which can be an issue for you. That's where different solutions like VPNs and seedboxes come in.
So, what are they, and what will help you download whatever you want without fear of having your information leaked?
What Is a VPN?
A VPN allows you to hide your online presence by hiding your IP address, usually by changing your location to another region.
While basic free VPNs only change your IP address, more premium VPNs usually come with several more options, like Point-to-Point Tunneling Protocols.
Should You Get a VPN?
Definitely! Using a VPN is a must when you're torrenting since you don't want any third parties to know your IP address.
Other than that, you can also access content that your internet service provider might previously block.
This is because countries have different laws and restrictions regarding different types of data, and you can view some content in one country while being unable to view it in another.
That's where VPN comes in, and you can easily change your location to view restricted content.
Things to Focus On
There are some specifics that you should focus on when getting a VPN. Your VPN should be able to torrent files without having your VPN provider issue you a warning.
You should also pay close attention to the VPN provider's privacy policy since your data might get saved with the VPN provider. It would be best to make sure that there is no chance of data leaks, and you can do that by using packet sniffers.
A packet sniffer is also known as a network analyzer, and it checks the data stream between connected computers to see where your data is being transferred.
What Is a Seedbox?
A seedbox is a server that you can use to download and upload content. It is essentially a cloud-based server that lets you download files onto it, where you can transfer them to any device you want.
Anyone monitoring the file-sharing will only see the Seedbox's IP address, not yours, so your identity and sensitive data are protected.
Seedbox services also allow you to run other applications through it as well, and many seedbox services have different settings allowing you to customize and run VPNs as well.
Since your connection is not encrypted, a Seedbox isn't as secure as a VPN.
Furthermore, there are no-kill switches, DNS leak prevention, or the ability to select which servers you wish to connect to.
Is using a seedbox still more private than a VPN? Maybe.
When utilizing a Seedbox without a VPN, you should be entirely safe. You can stay under the radar as long as you utilize a Secure File Transfer Protocol and avoid downloading files straight from your browser.
Which One Should I Use?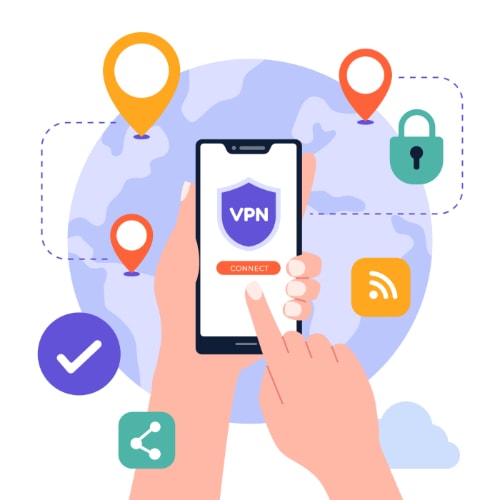 Combining a Seedbox with a VPN ensures the greatest and most secure torrenting experience possible. Is it safe to use a Seedbox without a VPN and vice versa?
The answer is that you should base your decision on your needs. If you torrent a lot and need tons of storage, as well as fast download speeds, then getting a seedbox service is the best option for you.
However, if you are only downloading content sometimes, like a few games and movies in a month, then a VPN might be a better option.
Getting a VPN would come with additional benefits since you will be able to change your IP address as well.
Installing and Running VPNs and Seedbox Services
VPNs are much easier to use when compared to subscribing to a seedbox service. All you need to do is install a VPN, run the app, and you're all set.
On the other hand, Seedbox services are a little harder to use. After signing up, you will need to learn the tools of the seedbox client dashboard. You will also need to learn how to use an SSH client, which encrypts the connection between two network points.
Some good SSH clients are PuTTY for windows or FileZilla.
You will also need to understand how to upload and download files from and onto the seedbox since it is not as easy as simply downloading files onto your computer.
Best Seedboxes 2022
RapidSeedbox
RapidSeedbox is the VPS seedbox of choice for anyone who wants root access and simple program installation. You can utilize programs like OpenVPN and Plex with RapidSeedbox.
RapidSeedbox is a performance-oriented seedbox service. RapidSeedbox should be at the top of your list of the best seedbox providers if you desire speed, optimization, and customization choices.
Seedboxes.cc
This is one of the few seedboxes and VPS providers that offer unlimited traffic regardless of the plan you choose to subscribe to.
Users who want to use a seedbox service to broadcast videos from Plex programs will find Seedboxes.cc to be an excellent match.
Best VPN Services 2022
ExpressVPN
ExpressVPN is one of the top-rated VPNs in 2022, with fast speeds and high-level security features.
NordVPN
NordVPN's best feature is its double VPN encryption, hiding your IP address further, and strict no-logging policy. The price is a bit steep but provides more value for money when you sign up for a longer plan.
Conclusion
Simply put, VPNs are much more user-friendly since the learning curve of using a seedbox service can be challenging if you're not tech-savvy.
VPNs were created to extend private networks to faraway locations via public networks such as the Internet.
Encryption is used to offer data privacy over these public networks. Any port number, destination website, application, or other information will be invisible to your ISP. Your data is completely secure.
Yes, you may use a VPN for torrenting, but make sure you check in with them beforehand.
VPNs also have unlimited storage capacity since it depends on your system's storage capacity. VPNs are also much cheaper, and getting a cheap seedbox service might not let you enjoy the full benefits that a premium seedbox service can offer.
If money isn't a problem, a seedbox is an excellent choice, SSH and FTP/sFTP/FTPs clients don't frighten you, and you desire massive seeding speeds.
A VPN is the best solution if you want to save money, avoid storage restrictions, encrypt all of your online traffic (not just torrenting), and unblock streaming sites, all while utilizing a highly straightforward and user-friendly service.
Seedboxes, on the other hand, are dedicated torrent servers. Your local resources are solely utilized for remote connection and torrent administration. You connect through secured means and download torrents to your seedbox (so, you are literally out of privacy risks). The high-performance VPS seedbox handles the enormous torrenting load.