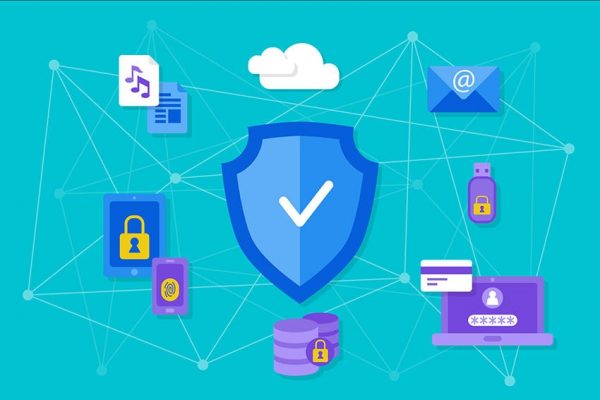 The Internet may be an exciting place, but then at the same time, it is also the most unsafe place to be. Majority of the population these days spend at least 2 to 3 hours on the internet. It can be said that life has become unimaginable without the existence of the internet. With the increasing popularity and use of internet even the number hacks, malware and scams have also increased these days. The recent proliferation of internet friendly devices such as smartphones, Internet-connected appliances, and tablets have increased the risk even more. Therefore, you need to be very alert while entering the world of internet. Luckily, with a few precautionary steps, you can make yourself feel safe online. If you are unsure of how to stay safe online, you are in the right place. Now let's look into the tips that can help you stay safe online.
Use complex passwords
You must have seen sites asking you to create a strong or unique password while creating an account on the platform. Well, that's for a reason. Complex passwords are hard to crack, and thus, it can help you keep safe from hackers to hack into your account. This is particularly important in cases of internet banking. You should always use a strong and unique password to keep your banking account safe. This is the best way of keeping your financial and personal information safe online. Also, you should frequently change your password to boost up your account's security. You can use a password manager to have a strong password instead of putting it on a note. One of the recommended password managers is bitwarden. Its available for Browser, Windows, Mac, Linux, and Mobile.
Boost network security
Once you make sure that your logins are entirely safe, it's time to make your connections secure as well. When using the internet from home or office, it is obvious that you are using a router protected by a password that is known to encrypt your data. But when you are outside, you may feel like using the Wi-Fi in public. Well, this is where the problem arises. Public Wi-Fi connections are generally not secured ones. This makes it easier for hackers to hack into the network and then gain access to your device and personal information. This is why it is crucial for you to increase the security of your network by making use of a VPN service. With the help of a VPN, you will be able to create a secure and safe connection over the net. This will allow you to connect your device from anywhere you want safely. However, you need to make sure that you are using a good VPN service and generally you will have to pay for a good VPN service.
Use a strong firewall
You can make your network secure using a VPN service, but you should still consider using a firewall for extra security. A firewall is a kind of electronic barrier that is known to block unauthorized access to all your devices. With the help of a firewall, you will be able to ensure that all your devices are secured and protected. You can even keep your IoT devices such as webcams and smart thermostats safe with the help of a firewall. This is because generally, IoT devices do not come with security measures. This gives hackers a golden opportunity to enter your network easily.
Click smart
Once you have secured your networks completely, you need to make sure that you don't create trouble for yourself by careless clicking. Social engineering and phishing have become quite common these days. Well, this is how you get tricked to provide your personal details online. This is done for illegal purposes. Free offers, spam emails, click-bait, and online quizzes are just different various ways to entice you to click on a dangerous link. This is why you need to be very careful with your clicks. Don't enter any fishy sites or click on any links that don't seem to be genuine.
Share carefully
Nowadays, you have plenty of chances to share your personal details online. Well, this is something that you need to take care off. You need to be very selective about what kind of information you share on the net and with who. You should never share your debit/credit and bank details with anyone on the net. This is the most foolish thing that you can do. One can use your personal information for fraudulent purposes.
Protect your mobile life
Just like any other internet connected appliances even are mobile phones are vulnerable to online attacks and threats. Therefore, there is every need for you to keep your device safe. There is always a chance of you downloading virus filled apps and links. You need to be careful about the apps that you download or the sites that you visit from your device. Not only that, but you also need to click carefully so that you do not click on any dangerous links. You should always download applications from an official store or site. Also, make sure that you have a mobile security software ready on your device. This will help you to keep your device protected from the hands of online threats.
Practice safe surfing
Before, entering any site, whether it be a banking site or an online store, always make sure that the website has an address that starts with 'https' and not HTTP. This will help you to identify that the site is safe to enter. These sites use encryption your data and thus, no one can intercept your data. You should also keep an eye on website addresses that have bad grammar and misspellings. That's because these could be copies of original websites.
So these are some of the essential tips with the help of which you can stay safe online. The internet has become a breeding ground for hackers. If you choose to be careless then you will have no one to blame but you, if anything goes wrong.