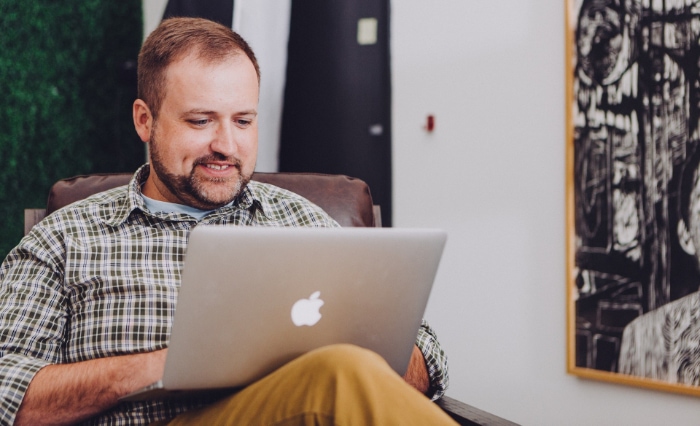 There's no question that the name of a business is crucial to its success. Your name contributes to your brand and allows consumers to differentiate you from your competitors.
Some of the most trusted brands in the United States have names that have become synonymous with their products, with the 2023 report's high rankers being Band-Aid, Kleenex, and Fedex among others.
These days, it's become even more of a race to find the perfect name and gain ownership over it. After all, there are 14,000 businesses created every day and 380 new websites are launched every minute.
With numbers like that, the business name generator has risen to prominence. The tool allows users to get a comprehensive list of suggested names based on a learning algorithm that interprets user input.
It immediately checks for availability, links domains that match the suggested names, and even lets users filter their search for specific TLDs. So, with such a promising offering, how does this service manage to be free? Thankfully, there's nothing sketchy going on. There are a few reasons tools like this can be used by anyone at no cost.
The Cost of Development
Development costs are a major factor in how much (or how little) an end product will cost. This also depends on the complexity of the development process. The cost of development is one of the main reasons video games have become so expensive.
On the flip side, this is the very same reason why a business name generator can be released for free.
Although building a generator tool still requires work, it's easier to offset the cost because of how much traffic is produced despite minimal debugging. This tool also uses an algorithm that can be easier to update without constant active development. 
Another way it maintains its easy maintenance is that it is primarily browser-based. So, there's no need to optimize for different kinds of devices as long as it remains updated with web application standards.
Affiliate Links
Affiliate marketing is one of the most popular methods of promotion and profit in the digital space. Through this method, affiliates make money by promoting other services or products and driving traffic to their platforms.
A business name generator automatically suggests matching domains when creating a list of available names. Each suggested domain can be purchased or registered immediately when following the link. It's highly likely that the business name generator is able to earn from these domain services.
On top of that, there is also lots of related information that would be relevant to people looking for business names. You can easily find options for web hosting and website builders, all of which have select links that will take you to their products. 
Because of how much traffic this tool receives from being a useful and free resource, it is able to garner reasonable profit for linking and diverting traffic to other brands.
Data Aggregation
Users can expect that their data will be collected in some way no matter where they stop on the internet. Of course, this is done consensually by websites and generator tools by deploying cookies. This gives the user more flexibility and freedom in choosing how much information is collected.
Although this doesn't get into the same invasive levels that social media does, the generator is able to take input and use it to learn and gather more useful data. Its algorithm learns what search trends are happening based on user input and furthers its ability to produce the most relevant results.
This is the same way LinkedIn has become a profitable channel. Data is profitable in this day and age, and its aggregation basically elevates the tool and allows it to continue being an accessible tool for free.