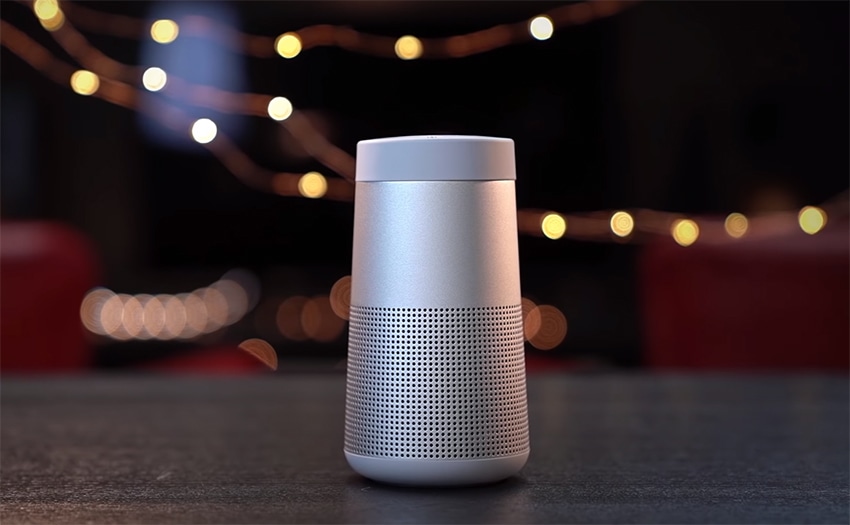 Finding the right speaker to suit your needs is always very important. Each speaker has its fair share of challenges, some units being better than others. But the thing that matters is quality and value for money. With that in mind, the Bose SoundLink Revolve is one of the products that tend to stand out, especially if you want a very high-quality product that you can rely on all the time.
Where to Buy?
Design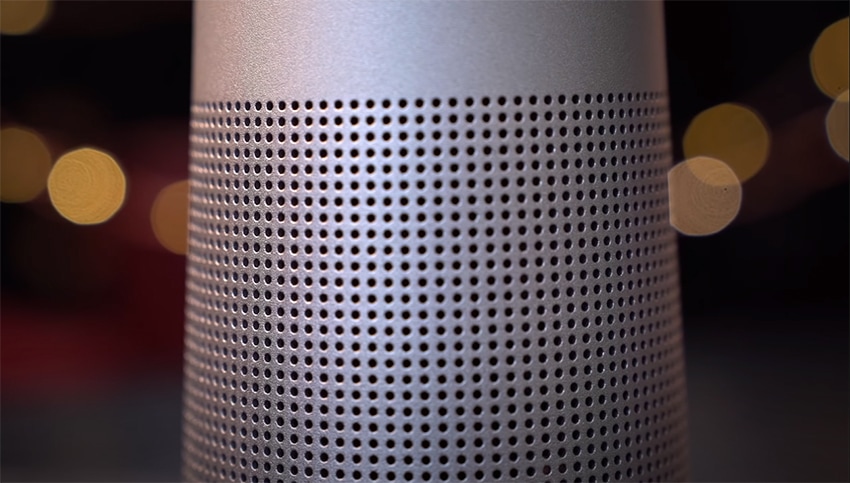 The main thing for a lot of people is the fact that this unit is designed to eliminate the unidirectional sound most of us have a problem with. Bose SoundLink Revolve adds a 360 sound technology which is very appealing.
It's a very seamless, easy to use speaker. We also like the fact that this product can also be used as a speakerphone, it's super powerful, and it certainly gets the job done.
They have four pins for an optional charge dock and a tripod mount. It certainly delivers the quality you would need, especially if you can pair the speaker for stereo. A small downside is that this pairing works within 10 meters only, which means that they need to be close. Yet if you use this indoors, it's more than ok. We also like the fact that they added a dual passive radiator setup. This is on the sides, and it helps fill the lower audio spectrum. With the driver configuration, it all manages to get the job done, and you will find it to work incredibly well.
Performance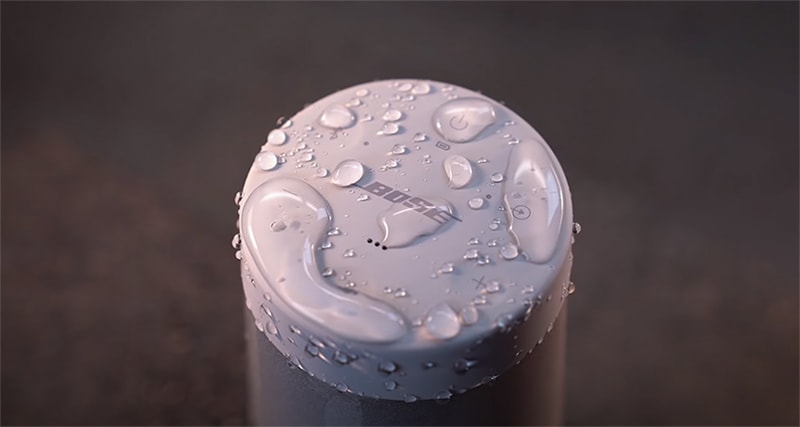 Based on our Bose SoundLink Revolve review experience, we believe that the sonic performance is excellent. The 360-degree approach is a good one, it gets the job done, and a lot of people love it just because it manages to maintain a good bass response and incredible quality as a whole.
You need to avoid adding it at the center of the room if you want some bass response, but as a whole, it's still a great product,. When you compare this with the older models, you have more bass response and detail. That makes it better if you want to use it outdoors since the speakers are pretty good for this.
An interesting thing to note is that the Bose SoundLink Revolve has an IPX4 rating. That doesn't mean it's waterproof, but it will survive a few splashes here and there.
Battery life
A portable speaker is as good as its battery life most of the time. The thing you need to consider here is that the battery life is around 12 hours if you use it at the mid-volume. If you push it to the higher volumes, then it will end up having a 10-hour battery life or less than that. However, you do need to plug it in for around 4 hours if you want a full charge. Although, it would have been amazing if it had USB type C and not the older charging methods.
Ease of use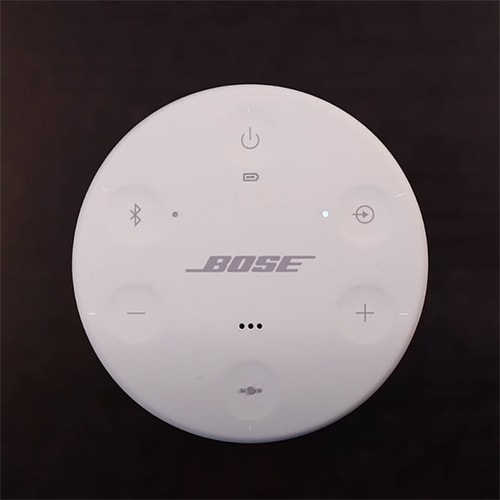 They added a multifunction button that makes it easy to skip through music, play, and pause. Bose SoundLink Revolve also has a dedicated app you can use, Bose Connect, and it helps you get updates, you can see the battery levels, it's also possible to connect two units to use them as a stereo solution.
Pros and Cons
Pros
Amazing sound
Powerful and small size
Very portable and easy to use
Cons
Final Verdict
The thing we like about the Bose SoundLink Revolve is that it's a full 360 speaker. That means you don't have to adjust the direction or anything like that. It's one of the products that you will enjoy, just because it's a pleasure to adapt to your needs.
Is it worth a shot or not? That all depends on what you want. This is an expensive product at over $199.00, but it's created from quality materials. The value is always incredible, and you will not have to worry about any possible challenges that can arise.