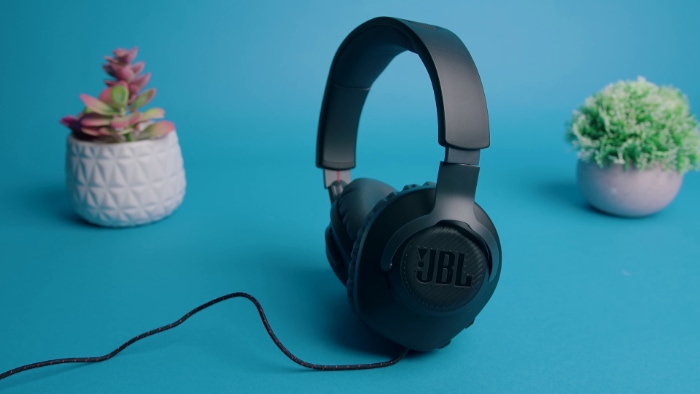 JBL has been the leading audio company for quite a few years now. When it comes to buying speakers, headphones, or any audio device, JBL is probably the best budget-friendly option that comes to our mind.
The gaming headset industry is crowded, but it hasn't stopped JBL from demonstrating its capabilities with the brand-new Quantum Line.
Where to Buy?
An Overview
JBL Q100 is the cheapest of all the headsets in the JBL Quantum gaming series. So, it would be unfair to accept this headset to compete with other expensive headsets. Nevertheless, this headset is quite a good option.
Sound Quality
The sound quality is a major deciding factor of whether the headset is made for gaming or listening to music.
JBL Q100 is not meant for listening to music, and it is specifically designed for gamers.
A 40 mm dynamic driver and authentic surround sound are included in the JBL quantum 100. The sound quality is quite crisp, and it has a distinct sound signature.
Unlike most headsets, the sound effects were generally well-balanced, boosting the bass to emphasize the game experience.
The sound quality's finest feature is how well the mid-and high-frequency tones are separated at such a fine level.
Design and Build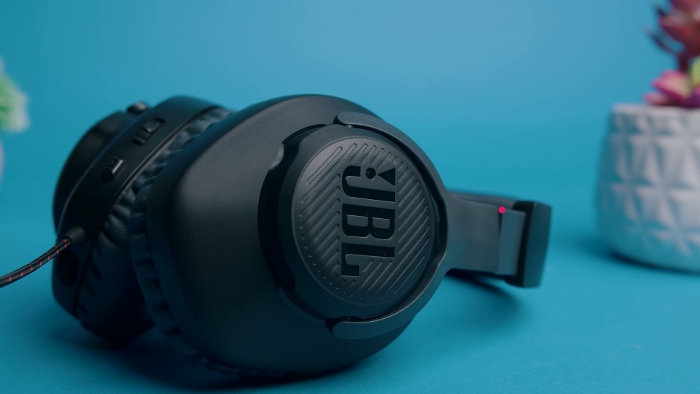 JBL has paid a lot of attention to the looks and build of this model. The shape of the headset is in such a way that the headset doesn't seem bulky.
Moreover, the entire headset comes in a single color and without unnecessary LED lights or parts. We found this thing very aesthetically appealing.
Furthermore, as this headset is meant for gamers, it features sound control options on the right side. That is an essential feature as it allows you to have control over sound while gaming.
We are pretty impressed how JBL has managed to deliver a product that is both appealing and amazing.
Fitting and Comfort
A headset that is not comfortable is a headset of no use. You have to sit wearing those headsets for long hours, and you won't want to become all grumpy because of crappy headsets, right?
Well, you don't have to worry about it in this case. JBL Q100 comes with properly cushioned earcups that are made using memory foam. So, it will be gentle on your ears.
Moreover, the headband is relatively lightweight as the model is entirely made from plastic. Hence you won't feel much weight. You can wear these headsets easily if you are comfortable with over-the-ear headphones.
Wire Quality and Size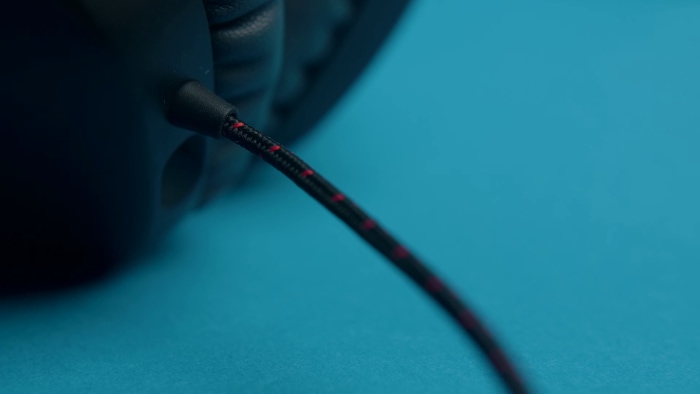 The wire quality of the headset can be called its soul. If the wire is not of good quality, then you will have to discard the headset sooner or later.
The Kevlar coated wire that comes with the JBL Q100 is 3.5 feet long. This tangle-free wire complements the overall appearance nicely.
It also features simple connectivity. The audio connector, at 3.5 mm, can be plugged into a phone, a computer, a television, or a laptop.
Microphone Quality
Microphones are one of the most important things to consider if you are buying a headset for gaming. If you are playing as a team, then communication is the key to winning; that's where good microphones come to play.
In JBL Q100, you will get a really good quality headset. It's one of the best-wired gaming headsets in this price range, with excellent microphones.
Microphones function well with these headsets since they are unidirectional and focus on recording the voice in the most precise possible way.
Even with the noises around them, the microphone performs admirably. That makes it ideal for video conferencing or making audio calls.
Pros of JBL Q100
It is essential to consider every aspect before buying a headset. We understand that there are a lot of questions popping up in your mind right now. To make it simple for you, we have listed down all the pros of this headset below, have a look-
Premium Design
The design of JBL Q100 is truly unique. As mentioned earlier, JBL has paid attention to aesthetics and design. You will get an evenly colored headset that is lightweight and gentle on your ears.
Comfortable
JBL Q100 is very comfortable to use and properly cushions your ear. You can use it for up to 3-4 hours without having any issues.
Volume Control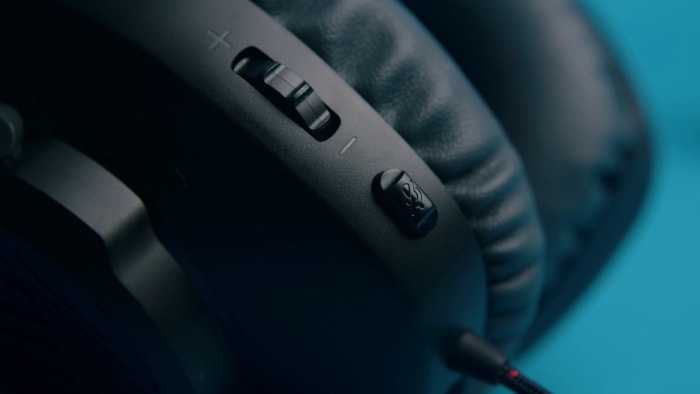 You won't get the option of controlling the volume through the headset in many other models at this range. The fact that JBL is providing this cool feature at such a price is quite impressive.
Sound Balance
As we have mentioned before, the sound quality of these headsets is impressive. You can easily hear different frequencies of sound with utmost clarity.
Budget-Friendly
Last but not least plus point of this headset is its price. You are getting so many features and amazing sound quality at such a low price. It is a steal.
Cons of JBL Q100
Now that you know all the plus points about the JBL Q100, it is time for discussing the demerits now. It is as important as knowing the advantages; you have to consider both sides of the coin after all.
Here is the list of all the cons of JBL Q100, have a look before making a decision-
Use Restriction
We generally like to buy products that can be used for multiple purposes. In the case of headsets, we tend to want them to be ideal for gaming and binge-watching.
Sadly, that will not be the case with JBL Q100. These headsets are designed specifically for gaming, and you will not enjoy the movies with them.
Microphone Build Quality
The microphone build quality of these headsets is quite average. It could have been better, honestly.
Final Verdict
The JBL Quantum 100 headset is highly cost-effective and efficient. You get a decent deal with all the features and characteristics in this price range, so there's nothing to lose.
You are getting a good amount of features along with this product like echo canceling, voice control, cushioned ear cups, and many other things. Indeed, JBL Q100 has some drawbacks, but you cannot get everything in one design and that too at such a reasonable price.