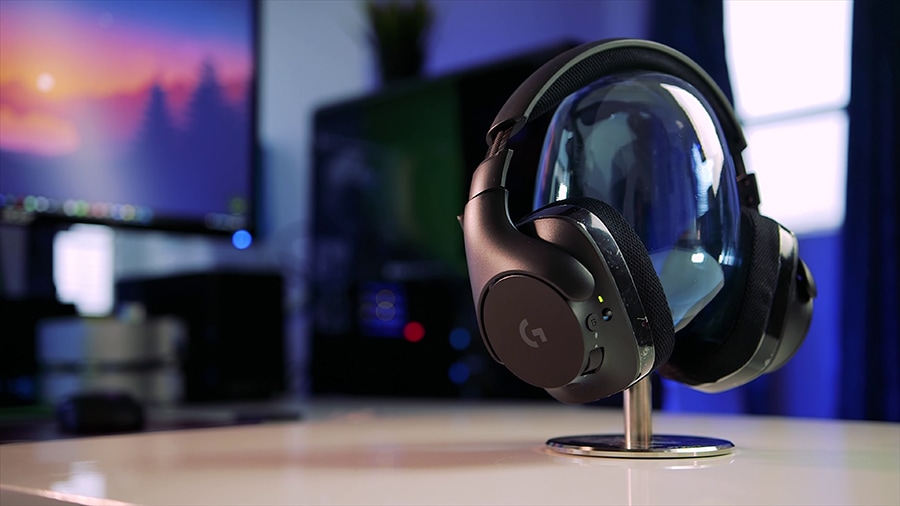 Logitech is widely known for creating outstanding headsets and computer peripherals in general. With the Logitech G533, they are bringing in yet another high-quality wireless headset into the mix. The Logitech G533 is a great counterpoint to the predecessors like G633 or the old G930. Those were rather bulky and lacked visual appeal.
However, this new model comes with some clever ideas, and it also looks amazing in its own right. These units are designed to work really well and offer the durability you want from something like this. They are dependable and unique at the same time.
Where to Buy?
Design and visuals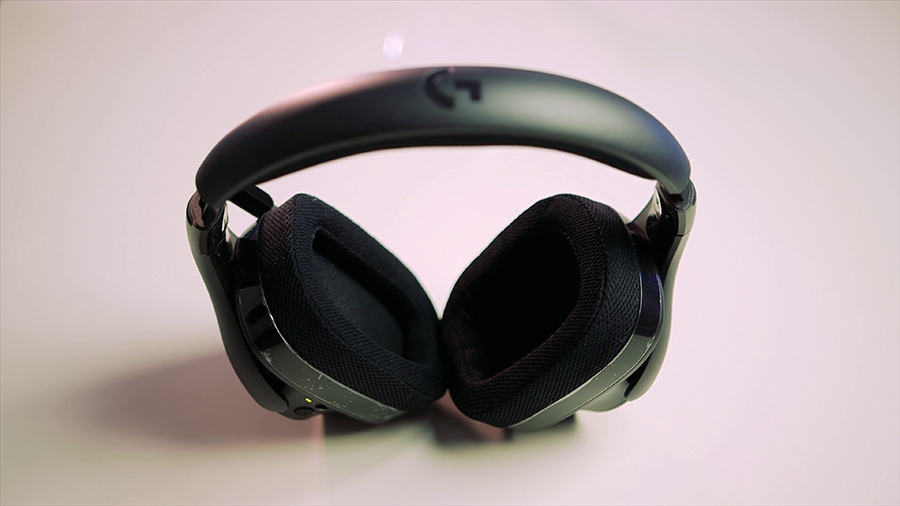 Right from the start, the Logitech G533 impresses you with how simple the design really is. They maintain the air traffic controller design, but that's fine for wireless headsets like this one. That being said, they do have a microphone tucked in the back, so you barely see this one. The visuals are neat and tidy, and the overall quality provided here really is like something you want to try out on your own and see how it works.
The manufacturer went with that visual appeal of having high-quality headset designs, and it definitely works in this particular situation. They borrow some ideas from Razer and AudioTechnica when it comes to simplicity, but there's no major rush or anything that will push you at any given time. The adaptability of this is what you like the most, and the value itself is staggering because of it. It might be a large headset, but it was created with comfort in mind.
It doesn't come with the vice grip that the predecessors had, but at the same time, you also get a lighter headset as well. While the product is made out of plastic on its own, the plastic itself is of tremendous quality.
A thing to consider here is that the microphone is not retracting completely. But other than that, it's very similar to the older models. You have a red LED on the unit that will show when the unit is mute. And they also added a small pop filter on the microphone which tries to do a good job but ends up a bit underwhelming, to be honest. What some people will dislike with this product is the fact that they maintain that scratchy mesh. It's definitely not the best option out there, as they could use leatherette. Hopefully, that will be updated to the next versions. It won't impact your experience a whole lot, but it's something to consider.
Performance
The performance aspect is where Logitech G533 needs to shine, and it does an excellent job here. The sound you are getting here is more of a studio-quality sound. In particular, this product comes with a brighter sound compared to others, and you can use the EQ to customize everything to your own needs.
You will find yourself boosting the bass quite a bit because the default settings don't take advantage of that. The Logitech software can be a bit overwhelming at first when it comes to options. But it's complex, and if you are an audiophile or know your way with the Logitech software from other tools, you will be fine. Otherwise, it will take a little bit to get used to.
There's no major sense of richness to the audio, and you will see that it lacks the oomph of the G933 in particular. In the case of surround stereo, for example, things are pretty good. The 7.1 virtual sound mode is actually very impressive, and they did a very good job of adapting it and implementing how it works. That being said, there are moments when the sound is a bit hollow, just like you would be in a large chamber. You get that echo that shouldn't really be there.
Since Logitech G533 uses the same drivers as the previous versions, there's not a lot improved from the driver standpoint. Instead, the focus is on the audio engine provided here, which looks great, but it definitely could be improved a little bit more. That being said, the most important aspect here is the customizability aspect. You have a lot of ways to optimize and change how the headsets work for you. And that honestly becomes a huge advantage for most users as there's just a whole lot of control other units will not be able to give you that quickly.
When it comes to other industry units at this price, you rarely get any that surpass the Logitech G533. The reason is simple. You don't always get wireless audio that works super well but which is very dependable.
Comfort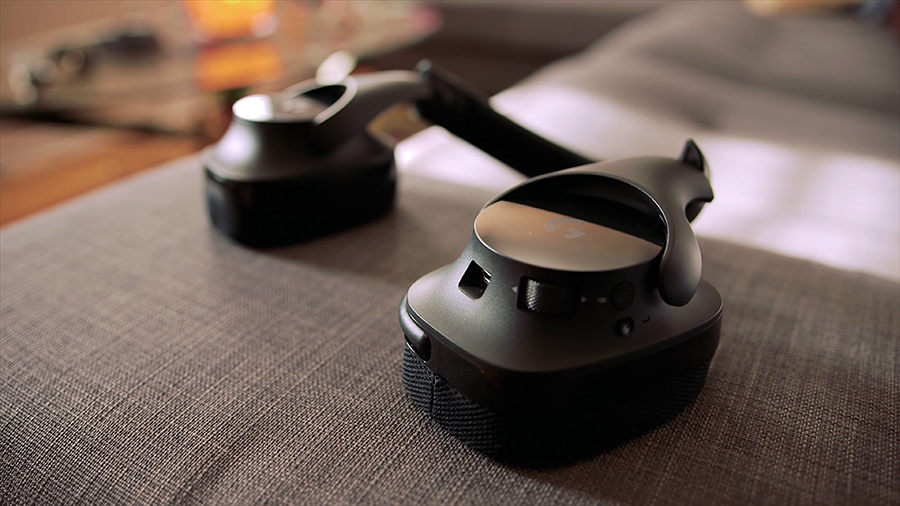 Of course, one of the most important aspects of buying a headset is how well it will fit your head and whether it will be tedious after a while. The fact that they use mesh fabric for the ear cups is fascinating, and it does help because the product is pliable and extremely soft, to begin with.
Regarding weight distribution, that's very good and even, to the point where you won't even feel the headset on your head, to begin with. The product is extremely comfortable, a pleasure to use, but at the same time, it's designed to work well even if you choose to use it for 8+ hours per day.
We tested for an entire workday and even a bit after that at home, for around 10 hours in total, and it did work quite nicely. The idea is to take breaks; obviously, it's not ok to stay with the headphones on for so long. But if you take a few breaks here and there, you won't feel any discomfort or anything like that. Even after sharing them with a friend for a little bit, they also came back with the idea that these are comfortable headsets with lots of value and quality.
Battery life
The Logitech G533 is rated to last for 15 hours in total per battery charge. The charging process can take an hour or even a few hours, depending on how drained the battery is. That being said, 15 hours per charge is not bad, considering the size of these products and how powerful and large they really are. But as you can imagine, you still need to charge them pretty much every time you want to use them. Obviously, that won't be a dealbreaker, but it's something to keep in mind when you want to use this kind of stuff.
If you are an avid gamer or serious headset user, you might have to charge this daily or once every 2 days. It's not bad, but considering these units' size, we would like to have a bit more battery life. Hopefully, things will get a bit better from this standpoint, but for the most part, you will like the experience and results as a whole.
Gaming and music performance
Based on our experience, music and gaming performance are very good for this product. It will be quite an interesting purchase if you have even the slightest interest in good headphones, and the best part is that the equalizer can adapt to the dedicated gaming mode. Most people will buy these headsets for gaming. However, the audio quality is not that bad either. There are no equalization options in the software, which is a bit of a missed opportunity in this situation. But even with the default values, it can bring in quite the punch, to be honest.
The fact that there's no music genre preset can be dealt with by customizing the equalizer on your own. But that can be tedious if you listen to a lot of music genres. And that's why they should consider updating the software with such a feature. While it's clear that this is a headset for gamers, having a preset for music is pretty standard in the industry, and it's definitely something they have to work on. Thankfully the sound is vibrant, it works really well, and for the most part, you will be quite impressed with the value for money.
Pricing
The Logitech G533 can be acquired anywhere from $68 to $100, depending on where you buy them. It's a steal for what you are getting here. The battery life is more than ok considering the price, and you will find the product very dependable.
Pros and Cons
Pros
Very comfortable and easy to wear
Great wireless features
Up to 15 hours of battery life
Around 15 meters of range
Cons
The software can be improved
You don't get the best musical clarity
Final Verdict
The Logitech G533 excels at most of what it's offering here. Granted, the audio performance can be improved, and there are some issues with the musical clarity and the software itself, but it will definitely be well worth the money. They have been around for a bit, so the price is lower, and at around 15 hours of battery life, you're getting quite the steal!