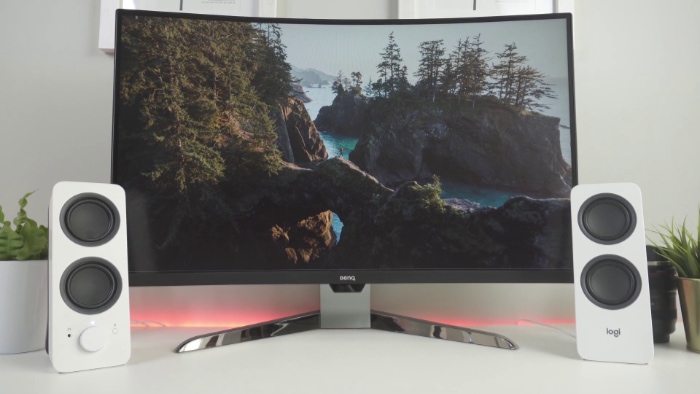 Buying a good pair of speakers at an affordable price is a challenging task, indeed. There are plenty of speakers available in the market. However, it may seem complicated to choose the one that does not burn a hole in your pocket and serves your purpose simultaneously.
Logitech is one of the pioneers in the field of computer appliances, and this time, we will be reviewing the Logitech Z207. It is a speaker that is compatible with a variety of other devices.
Where to Buy?
Overview
Logitech Z207 is a medium-sized speaker that you can connect to any device via Bluetooth. All you need to do is open the Bluetooth of the device you want to connect it to, and you are good to go.
It is one of the most affordable speakers that you will find in this range. The features are pretty impressive, and we can say that the price to value ratio is also good. However, other things play an important role while choosing a speaker, and we will be discussing just that. Here are some of the features that you might want to consider:
Design
The product comes in various colors and is very aesthetically pleasing. Some of the options include matte black and white. The design is relatively compact and robust despite being made from total plastic. Logitech has put good thinking into making this product.
The size is neither too big nor too small, and it is just perfect for your desk. It is approximately 10 inches tall and 4 inches wide.
You are going to save a lot of space on your desk without compromising the sound quality.
The speaker also has small LED lights that indicate the power on/off and connectivity. If the LED light is white, the device is on. On the other hand, if the LED light is blue, it indicates a Bluetooth connection.
Sound Quality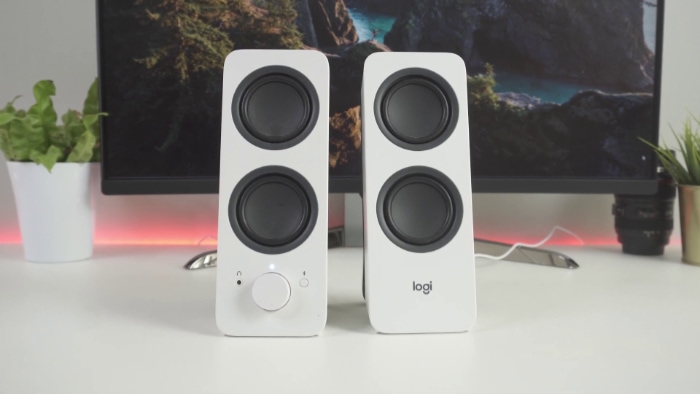 The sound quality of this small speaker at this price is terrific. You cannot expect more at such an excellent price range.
The speakers have a peak power of 10 watts. You will experience clear and crisp sound at lower volumes, but it gets somewhat distorted on higher volumes.
Moreover, these speakers might not perform well with the videos or TV because they do not have much bass.
However, if you just want to listen to music while you work on your computer, these might be the right pick for you. Honestly, the sound quality is not the most remarkable thing about this speaker, but we can say that it is pretty decent.
Setup and Connectivity
The setup of Logitech Z207 is relatively easy. All you have to do is switch on the Bluetooth of the device you want to connect it to and hover the Bluetooth menu and select the Logitech Z207 for establishing a connection. The speaker is already in the pairing mode when switched on.
Moreover, the speaker comes with Bluetooth 4.1 and also has an audio jack. So, you can connect it with the device either way. The Bluetooth 4.1 is quite powerful, and you won't have much hassle while connecting it to your Android, iPhone, desktop, or MacBook at all.
You can even connect to it from another room, and you will be amazed at how quickly the device will connect. Furthermore, you can connect to three devices and switch between them as per your choice. This feature is unique because it eliminates the need to connect and disconnect the devices repeatedly.
Performance
The overall performance of the product is quite exceptional. The price at which you are buying the product is quite commendable. Although the speakers do not produce much bass, they are pretty powerful. If you have used higher-quality speakers before, you will notice a difference. However, if you haven't, you will not have any problem.
In short, these speakers will perform well as computer speakers.
Durability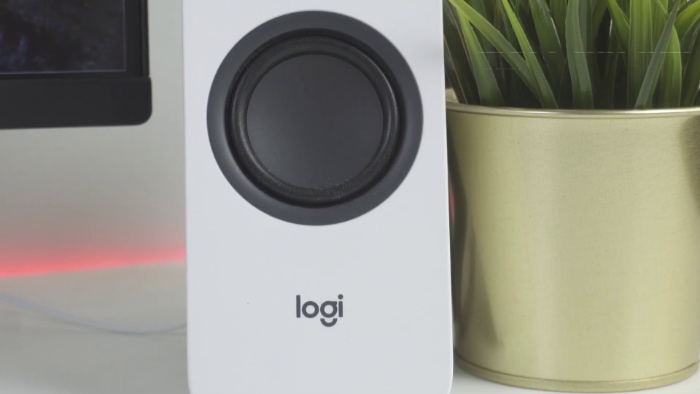 As mentioned earlier, the body is made out of plastic, but it is quite durable. Considering that the body is all plastic, you have to be careful while handling them.
They will last longer if you do not put much load on them. In our case, we found these speakers to be moderately durable. However, some customers complained that the speakers stopped working after two months.
We have not encountered any such issues so far, and we think they will last long.
Pros and Cons
Pros
These speakers give you the choice of switching between three devices at any instant of time.
The price to value ratio is immensely satisfying.
The setup is simple.
The audio quality is reasonable.
Cons
The size of these speakers is somewhat larger than other desk speakers on the market.
You do not have many audio controls with this product.
The body is made entirely of plastic.
Final Verdict
Logitech Z207 is an affordable speaker. We think it is pretty good for pairing with the desktop, and you can also listen to music if you want to. However, these are certainly not a good pick for gaming enthusiasts.
If you just want a speaker to get the job done at an affordable price, Logitech Z207 is a perfect option.