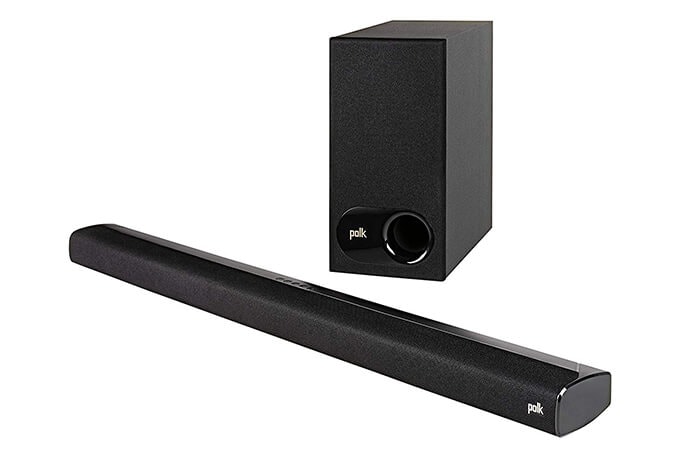 05 Nov

Polk Audio Signa s2 Review

It's always important to have a good soundbar and subwoofer for your TV. Usually, you need to get these separately, and it can be very costly. The Polk Audio Signa S2 is one of the few product combinations on the market that actually give all of that to you at a rather affordable price. It's something you will like quite a bit, especially when you go deep into the features provided here.

One of the places where the Polk Audio Signa S2 doesn't really stand out of the crowd is the overall design. It has a glossy finish, reliable construction, and pretty much that's it. It has a premium feel to it, but the design on its own will not impress you. This may not really be a problem, as a lot of people don't really care about looks and instead want performance.

What you will notice about the Polk Audio Signa S2 is that this product has complete HDMI connectivity. We believe that HDMI is extremely important if you want great connectivity and sound quality. The product delivers on this front, because not only do you connect very well to the TV, but the experience itself is very good and convenient. We like the fact that you have an analog and optical connection. That means you can still connect your console and other similar units to it. That's definitely convenient and distinctive, definitely worth checking out, and you will enjoy the results a lot more than you might imagine.
Bluetooth based music streaming
Once you start using the Polk Audio Signa S2, you will notice that it has a lot of additional features that you may or may not need. But many of them are exciting to have nonetheless, especially the ones you can find here. The Bluetooth music streaming is great because you get to connect the laptop, PC, or smartphone to your computer, and that's it.
The unit has its own Bluetooth receiver built-in, so you can connect everything you want that has BT support. It's a great idea to be had, and we like how everything was implemented. It certainly feels and sounds professional, while also making sure that it's not overstepping the boundaries.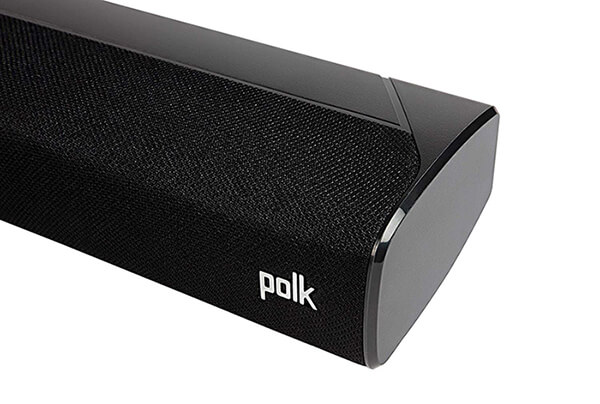 The thing that a lot of people will like about this product is the fact that the overall sound quality is great. You have the spacious and smooth sound that you want from a product of this caliber. And it certainly pushes the boundaries with the distinctive approach and the creative look. It's certainly a lot different than many other similar products on the market, and you need to test it out for yourself to see how it works.
Simply put, in our situation, the Polk Audio Signa S2 packed quite the punch. You will find it very powerful, and it also brings in a lot more detail. The sense of space also adds to the realism, since you will be closer and closer to the action, which is always a pleasure to be had and an enjoyable approach that you do not want to miss.
The Polk Audio Signa S2 has its own equalizer, and you will like the fact that they made it seamless and a pleasure to use. The basic idea with all of this is that you have a single button that will automatically optimize the sound output to suit the source. That's really clever, and it will encourage you to push the process more and more. The soundbar optimizes sound quality accordingly, without rushing things or putting pressure on anything. It also shows that they will make the experience a lot more dependable and interesting than you imagine every time you choose to use it. The reduced dynamic response will also make sure that you're not disturbing other people, which is an obvious plus, of course.
The bass is very good for the Polk Audio Signa S2, and that's because it's super powerful. It can be adjusted, which is a joy, but at the same time, you can expect warmth and that feeling of robustness. But at the same time, there's no distortion that other similar products tend to provide. So it's pretty much the best out of both worlds, bringing in a very good experience without pushing or rushing things in a certain direction. It still works the way you want it to, and that's all you need.
This is an interesting feature for the product, and the good thing is that it has a voice adjustment technology that's actually very dependable and professional. You will like the fact that the entire sound offers a sense of presence and great detail. And at the same time, they don't rush it in any way, allowing you to express yourself and actively bring in the experience you want at your own pace every time.
Should you buy the Polk Audio Signa S2?
There are lots of things you will love about the Polk Audio Signa S2. The fact that you have subwoofer features as well as the regular sound system is what a lot of people will enjoy. Then there's the great HDMI support that makes the audio sound a whole lot better. They really push the boundaries when it comes to quality and value, and at the same time you feel that you get your money's worth from this investment.
Plus, they also integrated some other stuff like Bluetooth music streaming that a lot of people will find it really nice to use and certainly something that's fun and enjoyable at the same time. To make things even better, the connectivity is great and the product itself has maybe the best sound quality for a subwoofer under $200. It's certainly a great investment, especially if you don't care about the look of your subwoofer.