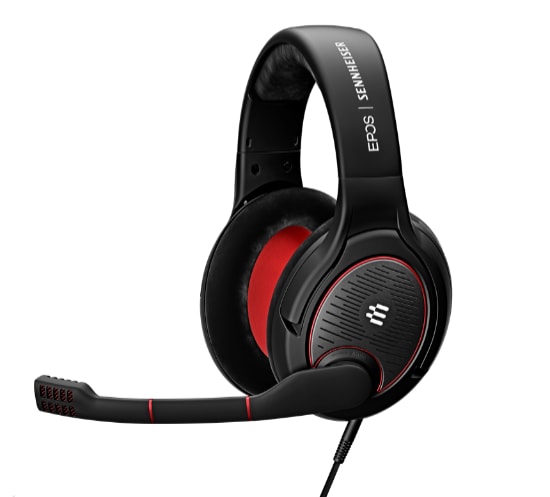 A good gaming headset can change your gaming experience. It can elevate the experience to a whole new level.
Sennheiser is a pioneer in the musical sphere. Their GAME ONE headset is one of the best choices for gaming headsets available to users today.
The GAME ONE headset is comfortable, durable, and easy to use. For gamers, it is an excellent product at a very reasonable price.
Where to Buy?
What Is Sennheiser GAME ONE?
Truly meant for gaming enthusiasts, these headsets are known best for their high-performance audio quality along with comfort. Despite the modest pricing, there is no compromise on the quality of the audio. Everything sounds highly realistic.
The mic is very easy to control and adjusts easily to make voices sound impeccable and clear background noise. The over the ear design and velvet ear pads make it a comfortable choice.
The mechanics of Sennheiser GAME ONE are robust, and the design is quite durable.
Design And Features
The Sennheiser GAME ONE is available in two color variations. One is an all-black version, and the other has a black and white color scheme. They have microfiber padding on the headband and ear cups, making them very soft and comfortable.
The Sennheiser GAME ONE headsets' controls are straightforward to use. On one side, you get a volume dial, and on the other, the microphone.
Physical Dimensions
Much like other gaming headsets, the Sennheiser GAME ONE headsets are not very compact or portable. They do not fold up into something smaller, nor do the ear cups lay flat.
Packing and carrying these headsets is not an easy task. They do not come with any case or pouch, for that matter.
The length of the headsets is 2.44 inches, while the width is 2.5 inches, and the height is 9.25 inches. The product weighs 1.48 pounds.
Durability
The plush velvet sponge pads on the ear cushions are extremely durable. They can last a nice and long gaming session without overheating. Sponge pads are not commonly available in gaming headsets, giving the Sennheiser GAME ONE an edge over its competitors.
These sponge pads may catch dust or hair over time. However, you can clean them with a lint roller to keep them in good condition.
The Sennheiser GAME ONE headsets are fairly sturdy and will not break from a few falls. They can bear the brunt of a frustrated gamer.
Open Back Design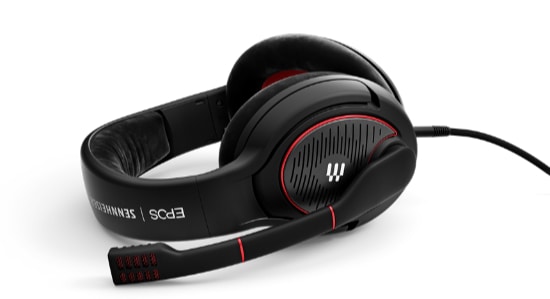 The open-back design of these headsets provides for a more natural audio experience.
The Sennheiser GAME ONE headsets are also quite breathable due to this design feature. They are perfect for gaming and listening.
However, you cannot use them for sports. Intense exercises may lead to sweating. These headsets are unable to handle such things.
Microphone & Controls
These headsets have a boom mic with an arm that you can bend easily. There are no controls on the mic but flipping it up causes it to mute.
On the right ear cup, you will find a volume knob to turn the volume up and down.
Compatibility
The Sennheiser GAME ONE is truly versatile. It is compatible with multiple platforms, such as PC, PS4, Mac, Xbox One, and Nintendo Switch.
Performance
The Sennheiser GAME ONE is definitely on the list of top gaming headsets. It has amazing audio quality. It comes with two years of warranty.
While they do not focus much on design and construction, Sennheiser has concentrated well on the quality of these headsets. The headsets are not clad in RGB lighting, but there is a thin red accent, giving the design a modest yet cool look.
Speaker Technology
These headsets have been engineered for highly accurate and natural audios. The speaker system delivers the bass extension. This is balanced along with other frequencies to provide clear and crisp sounds.
Clarity of sound is essential for an immersive and intense gaming experience.
Acoustic Gaming
The acoustic gaming headset produces a very natural and spatial sound. The open design helps in keeping the user's ears cool.
What makes these headsets so good for gaming is the fact that they use sonically accurate HiFi audio. This reveals the dynamic details and realism of the game, elevating your gaming experience.
The audio experience is so immersive that you may not even be able to hear yourself speak over the sound of the game.
Audio Cables
The Sennheiser GAME ONE comes with two 3.5mm audio cables. You can swap these cables with one another.
One cable is meant for the separate sound system set up on a gaming rig. The other one is meant for the common single jack on mobile devices or gaming console controllers.
These audio cables allow you to work with multiple consoles without the need for an adapter.
Comfort
The Sennheiser GAME ONE headsets are probably one of the most comfortable gaming headsets available. They might be slightly tight at the temple but are great for the ears.
The ear cups are of considerable size and fit nicely on a user's ear. They are also well-padded and covered in a microfiber fabric that feels great on the skin.
You can put these headsets on for hours at a stretch, and they will not cause you any fatigue. They are a perfect choice for long gaming sessions.
Should You Buy The Sennheiser GAME ONE?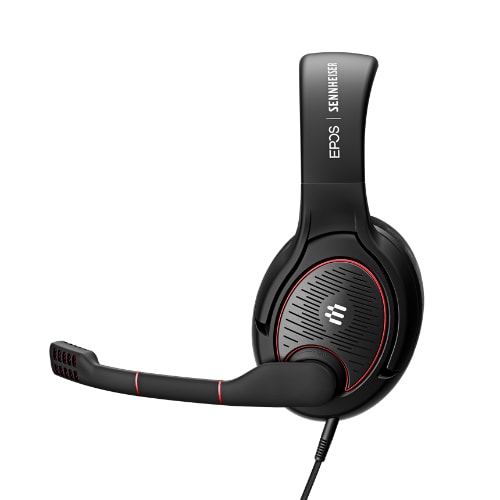 If your niche is single-player games, these are a great set of gaming headsets. While the audio cannot be tweaked, the audio produced by the GAME ONE headset is of very high quality.
The volume control is extremely convenient. There is a disk that you can rotate to set the audio volume as per your liking. The microphone is also great for gamers. It can be easily muted by flipping up the microphone arm. The microphone also draws out any background noises while talking.
Although these headsets are predominantly meant for gaming, they are a pretty reasonable option for general listening too.
Music
Compared to other Sennheiser products, the GAME ONE's audio is not as great for music and media. You may end up listening to the other instruments more prominently than the guitar and the vocals. In fact, if you plan on listening to more modern genres of music that are generally bass-driven, these might work well for you.
If you are not a big-time audiophile and intend to use these headsets mainly for gaming purposes, they are a great choice.
Gaming
When using an open-back gaming headset, you get a better soundstage. The sound is airy and full.
In gaming, this soundstage creates an immersive experience for the user. As a player, you will be able to hear every single sound in the game, no matter how mellow. The Sennheiser GAME ONE gives the player a competitive edge over other players.
The sound produced by these headsets is very crisp and detailed. It is also very rich with strong bass. These headsets are great if the game depends on conversations.
If you like gaming for long hours, you should consider investing in these headsets. They are soft on the skin and do not overheat.
Pros and Cons
Pros
Powerful sound quality
Lightweight and comfortable
Affordable
Compatible with most devices
Cons
No noise cancellation
Lacks surround sound system
Average microphone
Split 3.5mm cable
No Bluetooth
Final Verdict
If you are looking for a stellar pair of gaming headsets, the Sennheiser GAME ONE headset should indeed be considered. They are very versatile and compatible with a large number of systems.
While the headset may not cancel noise, the microphone does. It draws out all unnecessary background noise. You can also easily mute it with an upward flick to the boom arm.
These are not perfect for music and entertainment. However, if you are a gamer with a budget for one pair of the headset instead of a different pair for music, this is a great choice. It gives good value for your money.
Investing in a pair of Sennheiser GAME ONE headsets will not break your bank but will definitely take your gaming experience to a whole new level. You will be able to listen to even the slightest of sounds.
Given their price and features, all gamers should at least think about getting the Sennheiser GAME ONE headset.