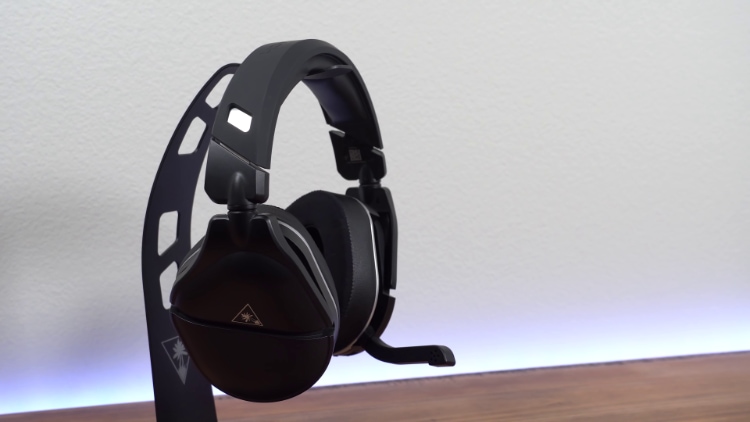 Owning high in quality headset can greatly enhance your experience with games, music, and much more. The features that they come with will lift your mood and open several gateways to entertainment. You will not only learn new aspects of listening to music but would be able to do so much more.
However, choosing the right headset for you is not very easy. Finding yourself amidst a plethora of options can even make you overwhelmed. Therefore, you need all the available information about the headset and the features that will suit you.
One of the best headsets available in the market today is Turtle Beach Stealth 700 Gen 2. It is a very popular choice for a gaming headset and is being well received by the public.
Where to Buy?
What is Turtle Beach Stealth 700 Gen 2
A wireless headset, this product enhances your gaming experience to the fullest. With no wires to care for, you can connect your headset directly to your Xbox. This makes your work so much easier and convenient.
With this headset to work, you don't have to worry about connecting the two devices every time. All you have to do is turn them both on, and they will connect automatically. The headset comes with an eccentric design that will attract you in one look.
The pitch-black color with a modern design brings out the best looks in the headset. Along with good looks, the headset also comes with many amazing features that take your gaming experience to another level.
Be it your mic settings or the audio customizations, you can make several changes in your headset to enjoy a comfortable experience. The Bluetooth technology used in this headset is quite advanced. Moreover, you need not stick to only games with this product.
You can manage calls and listen to your favorite playlists with it while enjoying a very high-quality sound. While interacting with others through the headset, you get to listen to your voice.
This feature has been added to keep you aware of your volume so that you can avoid screaming at your friends or teammates unknowingly. Moreover, special efforts have been put into the material selection for this headset.
Design, Features, and Build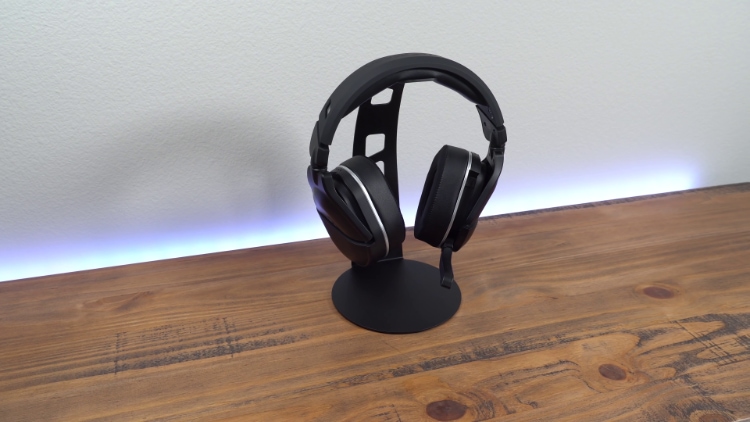 Turtle Beach Stealth is a powerful headset that has especially been designing for the powerless gaming experience. It lets you connect to any device through efficient Bluetooth settings. The headset comes with a strong body that is highly durable and is flexible for your convenience.
There are various aspects based on which you can judge this headset. Some of these aspects are mentioned below.
Wireless connectivity
If you bring this headset home, you will get to enjoy a wireless gaming time that needs no wires to entangle you. The headset has a strong Bluetooth feature that can be connected to your Xbox or any other Bluetooth device in a second.
You don't have to worry about the product's Bluetooth range as it works for a good amount of distance. To make things even easier for you, the product does not require you to connect it to your Xbox every single time.
The moment you switch them on, they will get automatically connected to each other. The headset also does not require you to connect the product to an adaptor.
Independent volume control for game and chat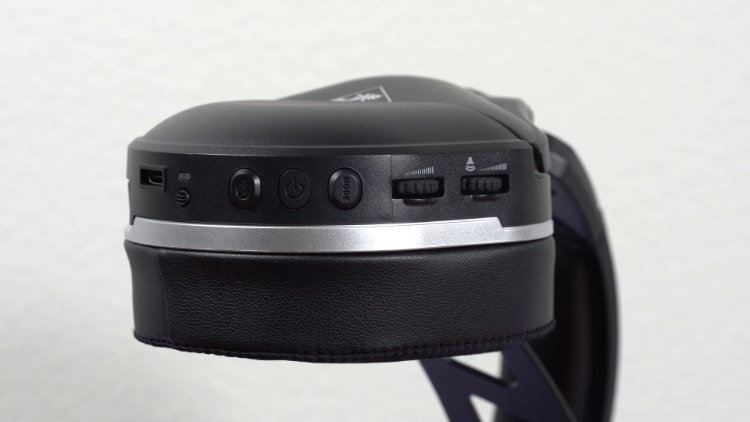 While playing your favorite games with your buddies, you can now control your chats and games' volume. This feature works great in multiplayer games. By using it, you will no longer get confused between the audio sounds and calls.
This will also let you concentrate on one thing at a time. You can also create a balance between the two sounds and change the setting whenever required. The volume control stays right at your fingertips. Therefore, you can quickly change the settings when you receive a call or at an important point in your game.
Metal headband
The headband used in the construction of this headset is made of heavy-duty metal. This makes the headset quite durable and trustworthy. You no longer have to worry about your headset getting damaged by a simple jerk or fall.
The hinges of the product have been redesigned to make it even stronger and reliable. It is quite lightweight and easy to handle as well.
High-quality microphone
The microphone used in this device has been made large. The microphone has been made with enhanced sensitivity and performance. The quality of voice during calls and chats would be very clear and soothing.
The device's microphone has been designed to put it on hold just by flipping it inside the headset. The microphone goes inside the set and stays concealed until you need it the next time.
Performance
Turtle Beach Stealth 700 Gen 2 proves to be one of the best performers in its categories. With such high-quality materials and components used in its construction, it has become a great choice for the majority.
Be it for hearing or speaking, this product gives out a great performance and never lets you down.
Sound performance
As has been mentioned above, this headset has a potent sound system. By using it only for a short time, you get to experience sound on another level. It takes you to a whole new world of music with its enhanced bass and sound clarity feature.
This headset incorporates the superhuman feature, which lets you hear even the most low-key sounds in the game or a movie. While playing intense and heavy multiplayer games, this headset will keep you on your toes and let you hear every detail going on.
For instance, if you have an enemy tip-toeing behind you or is sneaking to get you, you can easily hear the sound and change the entire game. You can hear sounds of other people reloading their weapons or creating an ambush for you. Sounds of vehicles turning on and off can also be heard easily from a distance.
By bringing home this headset, you can become a great player in no time.
Battery life
Turtle Beach is popularly known for its high-quality battery life. No matter how heavy a game you play, you will not run out of battery for at least 20 hours straight. As you don't have to connect a charger along, you can also take the headset outdoors and use it in the open.
Should you buy Turtle Beach Stealth 700 Gen 2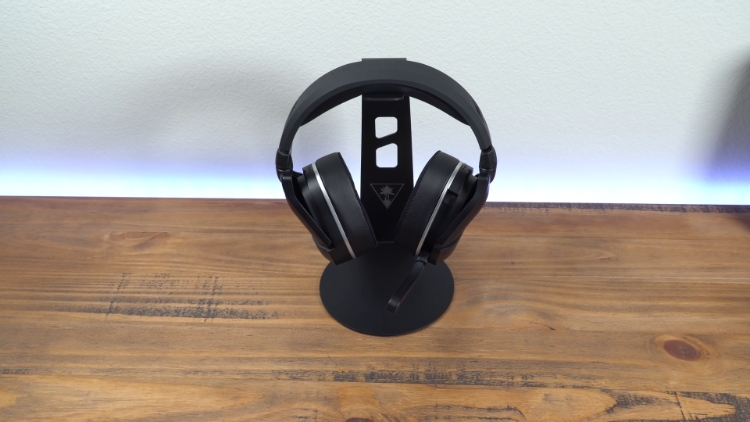 Turtle Beach Stealth is a great headset as it has all the features a perfect headset should have. However, as the product's price is not very cheap, considering all its aspects is quite important.
To help you understand the product better, below mentioned is a quick review.
Compatibility
Due to its wireless connectivity and Bluetooth feature, this headset is compatible with all kinds of devices that have Bluetooth. Be it your Xbox or your smartphone, the headset would be compatible with both. No matter if you want to listen to music, connect to a call or simply play your game, this headset will work just fine.
Usability
To make the headset even easier for you to use, the manufacturers have made it compatible with the Turtle Beach stealth hub app. This app will let you customize the settings on the headset and make it very convenient for you.
Just turn on the app, connect through Bluetooth, and you are good to go. Moreover, the app can be used irrespective of the kind of operating system your phone has. The app works on both IOS and Android.
Ear cushions
Apart from the cool features that the headset comes with, you also get to enjoy comfortable ear cushions on the device. These cushions are gel-infused and therefore keep your ears cool. The cushions also contain memory foam which feels very soft and smooth to your ears.
Pros and Cons
Pros
The product comes with strong Bluetooth connectivity
Has memory foam and gel ear cushions
Has independent controls for chats and games
It comes with a strong headband
Cons
May show connection problem with the app
Final Verdict
Turtle Beach Stealth 700 Gen 2 is an efficient and high-quality headset that any gaming enthusiast would love to have. It brings to you phenomenal sound quality and enhances your gaming experience even more.
It has been constructed while using the best of materials and processes. It has a strong headband that will make the product stay comfortably on your head for a long time. With a stable and reliable headset as this is, you can have all the gaming fun you have ever wanted.