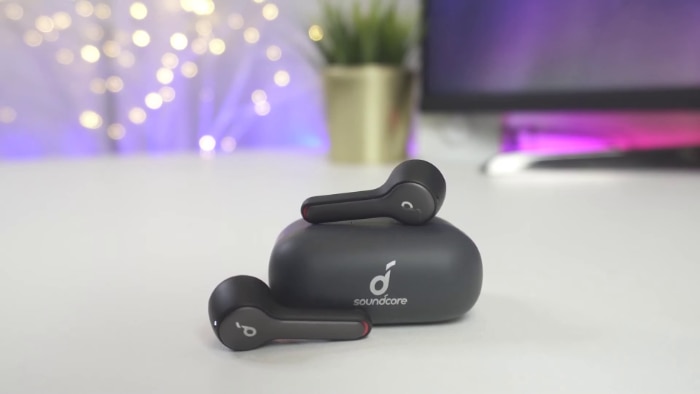 Truly wireless earbuds come with various features such as good sound, reliable noise reduction, and portability. So, it is no wonder many companies are rolling out a number of these devices every month.
Anker Soundcore Liberty Air 2 seems like just another of these devices, but it turns out it's amazing. Primarily, it exceeds common expectations. Plus, it feels premium for comparatively cheap pricing.
Where to Buy?
Design and Features
These earbuds have an impressive design and offer various excellent features. This section will shine some light upon some of these important factors.
Design
Anker Soundcore Liberty Air 2 has a design similar to the original Soundcore Liberty Air. However, there are many noticeable differences you will not miss if you were familiar with the original model.
This model has a refined, rich, and matte finish, unlike the original gloss finish. Nonetheless, it retains the solid structural integrity and the sturdy plastic construction of the original model.
The matte finish also makes it quite fingerprint-proof. Plus, it does not attract as much dust or dirt as the previous model.
The overall design looks like the Airpod design, which is similar to a teardrop. Furthermore, it looks more premium than the original model.
Moreover, the charging case can fit perfectly in pockets, purses, or bags. You will also get ear tips in sizes XS, S, M, L, and XL. Besides, the USB C cable is also matte and useful in conveniently charging the case.
Features
Important features this device has offer include —
Build Quality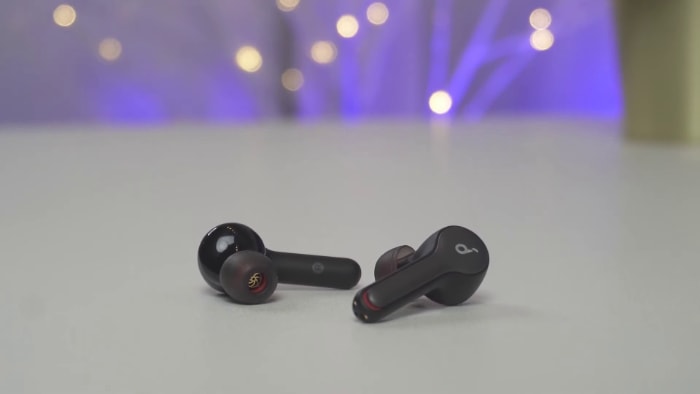 The overall build quality of this device is impressive. The two earbuds and the case feel sturdier and less plasticky than the previous model. Plus, the hinges have a high-quality construction as well.
It does not feel loose or wobbly, so you can use it without fearing any damage. Furthermore, it can withstand a good number of drops and bumps without getting poorly damaged.
The earbuds are rated IPX5, which means they can withstand sweat and water jets from any direction. However, it cannot stand heavy water flow.
Connection Stability
This device uses Bluetooth 5.0, so you can expect stable connectivity as well as power consumption. You can enjoy excellent connection as long as you stay within the range of 10 meters. Besides, the connection is impressive in outdoor places as well.
On the downside, this device does not support Bluetooth Multipoint, which makes switching between devices inconvenient.
This device supports AAC and aptX, which offer high-quality streaming. Additionally, it provides a reduced latency that is excellent to use in the gym or while you are running.
Battery Life
Anker Soundcore Liberty Air 2 does not offer a great battery life. Nonetheless, the battery life is average for devices for their price range. The overall battery life is about 26 hours, which is okay.
You can listen using one earbud while charging the other. The continuous battery life of the device is 6.4 hours. It takes about 3 hours for the battery to go 0 to 100%.
On the downside, it does not offer any power-saving feature, which is necessary for the average battery life. It does not offer passive playback either.
Here are some pointers to help you understand how the battery in this device works:
Charging port – USB C type
Charging time – About three hours
Continuous Battery Life – About six and a half hours
Total Battery Life – About 26 hours
Time Required for Full Charge – About three hours
Controls
Anker Soundcore Liberty Air 2 provides a convenient touch-sensitive control scheme. Overall, it is pretty simple, and it has improved a lot from the original device.
The earbuds offer four programmable controls that you can customize using the app. The controls include a double tap and a long hold on the earbuds. However, you will only get audio cues while powering or pairing the device without any feedback.
App Support
The Soundcore app is very useful. It provides an eight-band graphic EQ and 20 EQ presets, which can help you customize your audio profile. Additionally, the app has an HearID feature that allows you to create a personal EQ.
Audio Quality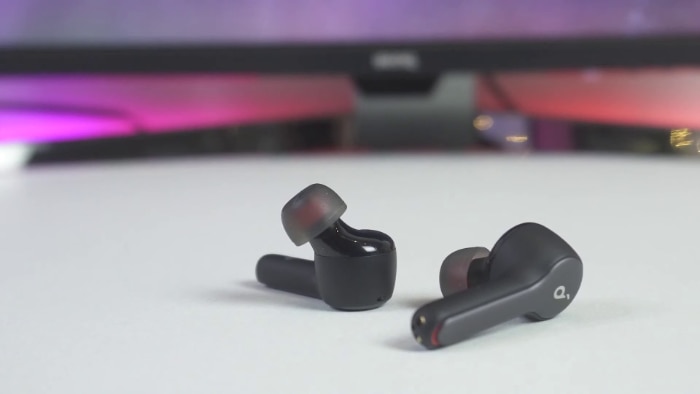 This device offers excellent enjoyable audio for casual users, such as music and podcast. However, the frequency response is not perfect. On the plus side, you can use the Soundcore app to equalize and customize the sound.
Bass Accuracy
Overall, the balance of the sound profile is remarkable. The bass is quite heavy, which can be a good thing for bass lovers. Without the overpowering bass, it is quite impressive for a device in an affordable pricing range.
The slightly overemphasized bass is excellent. Nonetheless, the punchy, deep, and boomy response is impressive.
The treble accuracy is also very good since it follows a fairly well curve. Sometimes, it may seem over-emphasized, but it is far from harsh.
Peaks
The peak performance is very impressive as well. It is fairly flat and well-balanced. In the midrange, you can find a dip that can make vocals weak. Nonetheless, it can go unnoticed by most ears.
Noise Isolation
This device offers impressive noise isolation. It can virtually isolate all the background noises, which is not common in most earbuds in this price range. If you wear the earbuds right, it can block out all the background noises, such as chatting and rumbles.
Pros and Cons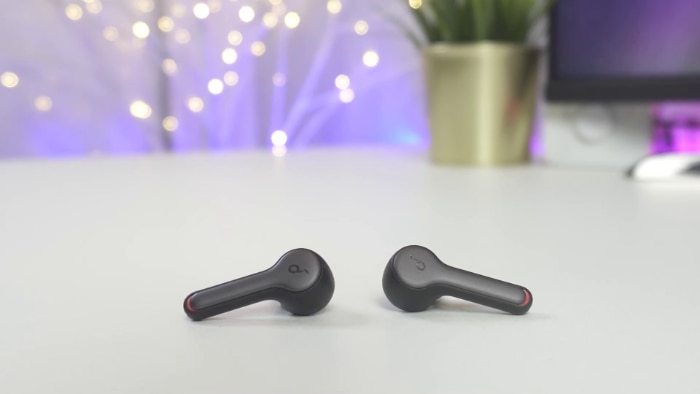 Weighing pros and cons will allow you to take a clearer stance on the compatibility of a device. So, here's a list of pros and cons:
Pros
Performance level is excellent
Overall sound profile is well-balanced
Comes with ear tips of 5 different sizes
Has a full touch control
Design is water-resistant with an IPX5 rating
You can tailor your EQ with HearID
aptX Audio makes streaming from your device great
Cons
Does not have an auto-pause feature
Battery life is average
Microphone performance is mediocre
Selling Points
Now that you are familiar with the product, it is time to discuss what makes it a best-seller.
Price-Performance Ratio
These earbuds offer excellent performance ranging from bass accuracy to comfortable fit. The overall balanced sound is consistent, which many people prefer. Furthermore, the frequency response is also fantastic.
All these advantages are pretty rare in affordable earbuds, which is the key reason for its success. Plus, the design and construction are pretty durable and sturdy. 
Easy to Operate
Similar to the original model, Anker Soundcore Liberty Air 2 is straightforward to operate. It has the touch and hold-on controls that add to the convenience of the device. Besides, it is lightweight and compact so that you can carry it anywhere you like.
Final Verdict
Anker Soundcore Liberty Air 2 has a stunning and practical design and finish. It offers excellent build quality, a stable Bluetooth 5.0 connection, and decent battery support. Plus, you can use the Soundcore app to customize your audio profile and more.
The audio quality is surprisingly impressive for a device so affordable. Hence, it is no wonder this device is such a hit in the market.
Whether you are a bass lover or not, you can enjoy the audio quality and the customizable EQ.