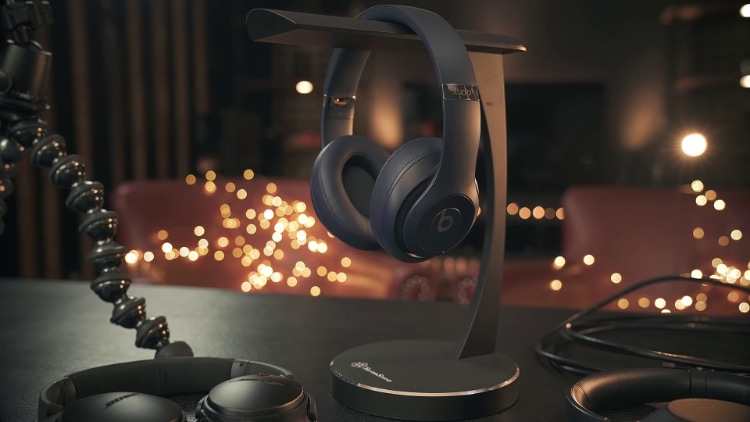 More often than not, the sound of traffic, crowds, trains, and everything around you can interfere with your listening experience. Using noise-canceling headphones provides you a better volume level for listening.
It gives a more lively and full sound. It allows the user to hear the intended sound without any background interruption. So, one noise-canceling headphone that can give you a fantastic listening experience is Beats Studio 3.
Beats Studio 3 Wireless Noise Cancelling Over-Ear Headphones is Apple's flagship over-ear headphones. Beat Studio 3 Wireless headphones have competed with Bose and Sony noise-canceling headphones since their release. The original was released in 2017.
Should you pick Beats Studio 3 Wireless Noise Cancelling Over-Ear Headphones?
Where to Buy?
What is Beats Studio 3?
Beats Studio 3 Wireless Noise Cancelling Over-Ear Headphones is, as the name suggests, an active noise canceling headphone product of Beats Electronics.
The company is a subsidiary of Apple, and it is based in California. Beats Electronics is known for its leading high-quality audio products. They manufacture numerous premium consumer audio products, including earphones, headphones, speakers, software technology, and streaming music subscription services.
This product offers up to 22 hours of listening time with its long-lasting battery. Additionally, it provides over 40 hours of playback time when the noise cancelation feature is turned off.
This is an over-ear headphone that has an advanced venting feature to aid noise cancelation. It also has ergonomic pivoting ear cups for user-friendliness.
Beats' Pure active noise canceling or ANC restricts external noise and disturbance. It uses real-time audio calibration to maintain range, clarity, and emotion.
The headphone also continuously pinpoint external noises to stop while responding to individual fit in real-time automatically. It optimizes the sound output to preserve the listening experience the way listeners intend to.
It has Apple's W1 chip and an excellent Bluetooth technology that is a leader in the industry. It keeps you connected in farther distances as well as reduces drop-outs.
Beats Studio 3 headphones are compatible with both iOS and Android devices. It is the most suitable option to pick if you are a die-hard fan of beats and if you want to try out the amazing features of Apple's W1 Chip.
Design, Features, and Make.
Bluetooth Connectivity
The Beats Studio 3 headphones can support both AAC Bluetooth codecs and SBC Bluetooth codecs. As mentioned earlier, it has Apple's flagship W1 chip and excellent Bluetooth connectivity.
You will be able to automatically use it with all of your iCloud gadgets without requiring to re-pair to them. This is an added advantage of being in the Apple ecosystem.
If you are an Android user, Beats Studio 3 can be very useful as well. When compared to Apple devices, it may not be as easy to connect it with Android devices. However, pairing it the old-fashioned way by opening the Bluetooth settings in your device is easy as well.
Furthermore, regardless of Android or iOS, the strength of Bluetooth connectivity is not affected. The range of connectivity is also large, and drop-out rates are low.
Beats Studio 3 allows you to share audio files such as music, movies, and podcasts with AirPods or another set of Beats headphones. The wireless performance is great on Android as well as Apple. However, it is better with Apple devices for obvious reasons.
Active Noise Cancelation Performance
ANC or active noise cancellation can be easily controlled in this product. You can use the power button, or you can use the Bluetooth settings app on your iOS. However, the second option is not present in Android. Beats Studio 3 has ANC turned on always by default. It can adapt to the variations in sound in and around your environment.
The noise cancellation features of Beats Studio are reasonably effective. It is best to make walking through a city less stressful to the ears and reduce vehicle noises from ruining your music experience.
Additionally, these are more responsive to wind noise, which usually whistles around the mic's pinhole. Beats Studio 3 attempts to fix it, and it does that effectively.
Design of The Product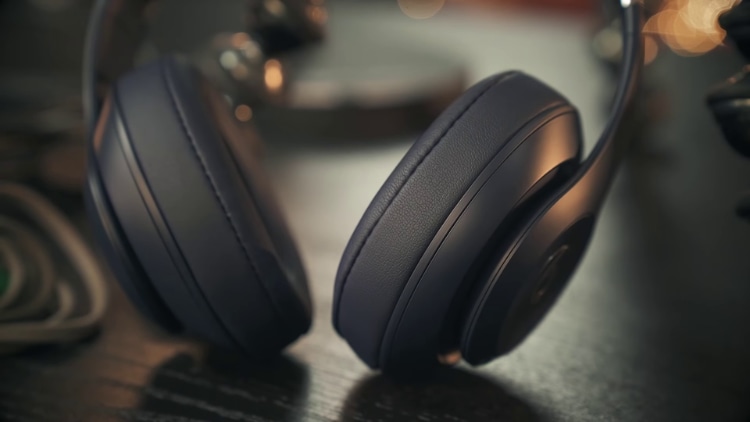 The Beats Studio 3 has a very tasteful design. The design is similar to the earlier versions of Studio headphones. The headphones are made of matte plastic, which is very smooth to touch yet, they are not prone to fingerprints.
The ear padding is also comfortable since it is made of high-quality synthetic leather. The headband is made of steel, and it comes with ten adjustment notches.
The design is made to stay stable on your head while not fitting too tightly. This will prevent you from feeling that it may slide off at any moment.
Although few shades are available in mixed colors, most of the new versions are monochrome. There is an all-black pair of Beats Studio 3 that looks stunning. If you are in for a vibrant and sophisticated look, there is a white pair of headphones with gold trim. Also, there are the classic Beats red with silver highlights.
Battery Life
Battery life is excellent in Beats Studio 3. You are provided with 22 hours of listening time with the wireless and ANC features. Also, if switch the ANC off, it can last more than 40 hours.
It has a special fast fuel feature that provides up to three hours of playback while charging for ten minutes. It has a rechargeable lithium-ion battery. The H1 chip in this headphone allows you to see the battery percent from the app you are using to stream.
Beats Studio 3 has a LED fuel gauge that displays the charge level when plugged in. It shows if the charge level is depleted or full. Also, it can be charged with a universal USB charging cable.
Sound Quality
Beats Studio 3 is known for its supreme sound quality. These devices give heavy emphasis on bass and lower frequencies. It has an overall clarity on the vocals as well.
However, it is not overloaded with low frequencies, and it works pretty well. Although, it can sometimes resonate with several songs, which is harsh to the ear.
The ANC continuously and effectively isolates and eliminates the exterior noise. It does everything in real-time. It has a lightly safe treble that needs a little more bite. Nonetheless, this is a minor issue.
However, it does fall short of providing the promised signature sound. There is sculpting while creating a bright and clear mix of music, yet it is not over the top.
Should You Buy Beats Studio 3?
Beats Studio 3 is on the expensive side of the range of wireless noise-canceling over-ear headphones. Therefore, it is important to contemplate if you are getting what you are paying for.
Apart from its reputation as a popular brand, there are many more things to look for in this particular product.
Overall Performance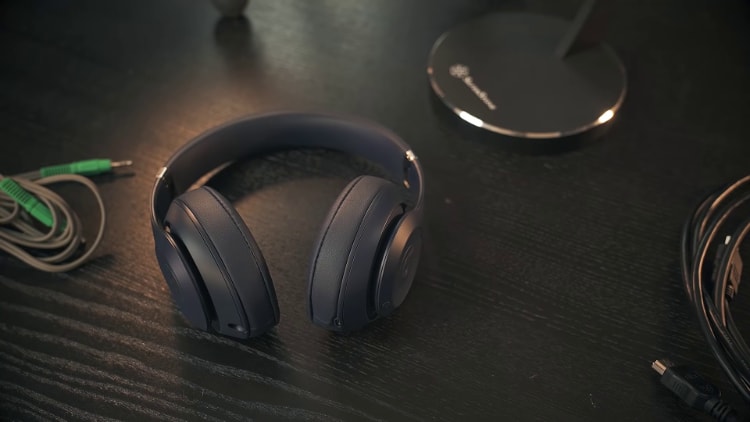 The headphones tamp down loud noises and even quieten chatter and speaking noises in the room. It does a decent job when it comes to noise cancelation.
The audio performance of Beats Studio 3 is balanced. It delivers powerful lows, and it does not distort listening levels. The sound is crisp with rich lows as compared to highs. The bass depth is full, and the delivery is more responsive to clarity.
Usability
The earplugs are plush, and they are comfortable to use. With the adjustable band and handy hinges, Beat Studio 3 is highly compact. The hinges of the structure have a precise amount of resistance, and they can retain their strength over a long period.
This will not provide any discomfort around your ears even if you use them for longer hours. The clamping pressure over the head is also precise.
However, the headphones seem to strain easily under pressure which is not surprising since it is made of plastic. To avoid this trouble with damage, the headphones come in a hardshell carrying case.
Pros and Cons
Pros
Excellent noise cancelation technology
Wireless audio and ANC
Operates flawlessly with iOS devices
Comfortable to wear
Sound quality is high, rich, and crisp
Smooth matt finish body
Exceptional battery life
Cons
The headphones do not have gesture controls
Android compatibility is not as seamless as iOS devices
It does not provide a passive listening mode
Final Verdict
Beats Studio 3 has more substantial noise cancellation, stepped-up sound quality, and a high-performance battery. The W1 chip makes this product remarkably useful. The performance and usability of these headphones do not disappoint you even over an extended period of use.
This product is expensive, and several reputed competitors provide similar quality for less money. However, there are several things you will miss out on if not for Beats Studio 3.