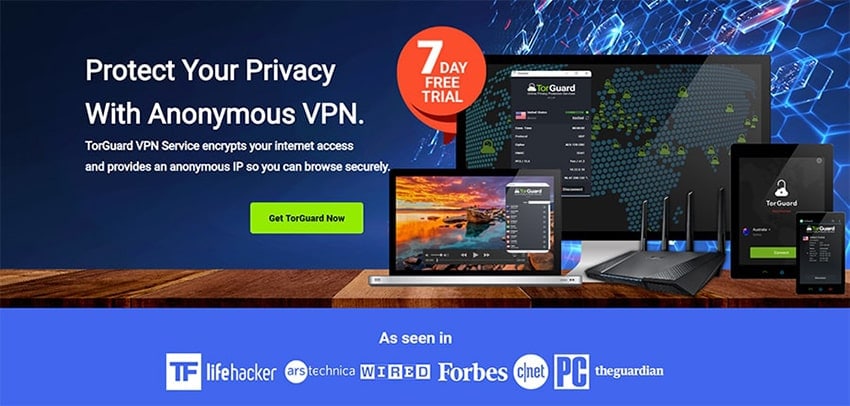 In recent years, we have seen an increase in VPNs' number to perfectly create encrypted tunnels between your device and the VPN server. By doing this, all the web traffic that travels through that tunnel is invisible to anyone trying to snoop around on that tunnel. In simple words, using the VPN is the best way for businesses and individuals to protect their privacy given the data breaches and the fact that ISPs are now taking advantage and selling data on your online activity.
VPNs are also secure connections to insecure sites and mask your IP address to hide your geographical location. Therefore, investment in the right VPN could be the best decision you make. TorGuard VPN is one of the great VPNs out there.
And not to be confused with TOP or other online proxy services. While it is a top-rated VPN, this tool doesn't come with its closeted downsides. And as we all know, nothing is perfect. This review reveals everything there is to know about this VPN. For this information, we've researched the tool widely, asked about it, and even tried it; to give you a feel of what it's all about.


TorGuard VPN was first developed as the ideal torrenting tool. However, its use has led to its global growth and use in many ways online over the years. The top reasons for its popularity in a world raging about VPNs are its secure, fast, and affordable setup. TorGuard works for large corporations, small and medium-sized businesses, as well as freelancers, and virtually everyone else who desires to safeguard their online identity for whichever reason.
Like other top VPNs or your personal bodyguards, TorGuard will protect your IP address by disguising it from thieves or anyone else you wish to hide your identity and location from. It configures the torrent client so that it hides your IP while rerouting your activities in cyberspace. For all these and more, TorGuard comes as a comprehensive package offering proxy services, email, and router services, on top of it being an anonymous VPN service for individuals and businesses.
From torrenting and anonymous IP to allowing use in over 3000 servers and opening eight simultaneous connections, TorGuard VPN boasts impressive performance. This VPN serves a global market and is used in over 50 countries. Its subscribers get plenty of choices to choose from, without burning holes in their pockets.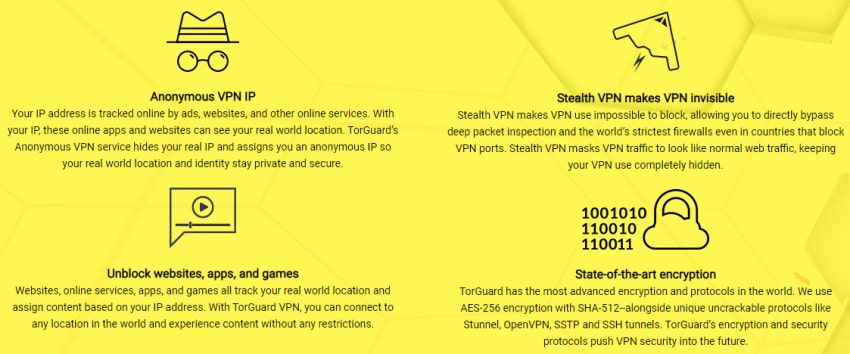 Other than being a clean VPN, TorGuard is fast and has plenty of features. A subscription to this VPN service allows you to access an incredible number of features designed to elevate your VPN experience. On that note, here are some of the fantastic features that TorGuard has to offer you as a leading VPN service provider.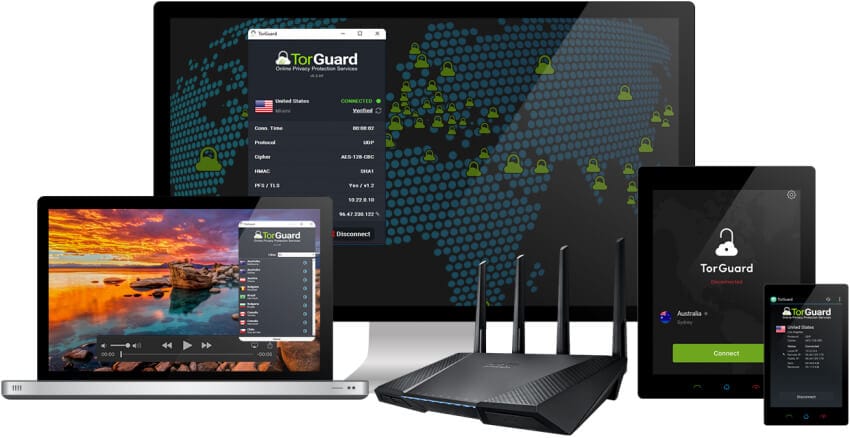 Can we all agree that your decision to stay on a website or leave depends on the fluidity of navigation around the website? Well, it would appear that the guys at TorGuard understand this too. Whether you are looking to access their services through their website or the app, you find what you are looking for with ease. It comes with apps for all devices, from MacOS, Android, iPhone, and Linux to Windows. The protection offered by the VPN extends to your smart devices at home. The only problem with the apps is that they are a little complex. Otherwise, the website works great.
If you are a first-time VPN user, you could install TorGuard Lite or TorGuard Viscosity if you are tech-savvy. The access comes to you for $9.99 per month, $19.99 quarterly, $29.99 semi-annually, and $59.99 annually. The business VPN plans are higher at $69 monthly for their starter pack, which has X10 user package, three dedicated IPs, and ten email accounts. Then, the small business plan costs $110 per month, the medium plan for $169 monthly, and the enterprise customized plan at a customized rate. The small business plan is for 15 users, 15 email accounts, and five dedicated IPs; while the medium plan suits 20 users, 20 email accounts, and 10 dedicated IPs.
Once you enter your details, you will be automatically connected to the VPN. You could also select the servers and the protocols manually. The user experience is seamless.
Torguard VPN gets its top-rated position not only for its affordability but for its reliable performance. Whether torrenting or hiding your identity and location for any other reason, you can expect a high level of protection from this VPN.
Thanks to their anonymous proxy services optimized specifically for bypassing geo-restrictions and P2P filesharing, you can watch Hulu and Netflix from locations where it's unavailable or blocked easily. P2P downloading is also permitted on all of its shared servers. So, if torrenting is crucial to you, this VPN will work.
The access and high level of reliability are made possible by at least 3000 TorGuard servers located in at least 50 countries worldwide. Many servers and worldwide access results in the VPNs' unlimited high speeds, unlimited bandwidth, and anonymous webmail services.
With the big number of servers, when you are using the VPN, you don't have to worry about it being crowded, so you access a bigger slice of the bandwidth. Thanks to its 3000+ servers, this VPN service is one of the top-rated VPNs. Other than a large number of servers, the servers' location in at least 50 countries (including the Middle East) boosts the performance of the VPN. With more geographical locations, you have more safe choices to spoof your location. Also, it means that if you are traveling, the VPN will still work. A large number of servers and server locations mean a low latency and an enhanced performance.
For countries with web control such as China, TorGuard has a stealth server feature allowing residents of these regions to access the content and websites accessed by others across the world.
The TorGuard VPN makes use of several encryption protocols – OpenVPN/L2TP/SSTP/IPsec. The most preferred protocol is OpenVPN, known for its high speeds and reliability. OpenVPN is also open-source, meaning that the code used has been picked over several potential vulnerabilities.
The best bit about these protocols is that you have options. Their Stealth VPN mentioned above uses the SSL VPN to prevent entities from blocking the VPN traffic. The Stealth VPNs include ShadowSocks, OpenVPN Stealth, Stunnel, as well as AnyConnect/ OpenConnect.
TorGuard VPN uses the 128-bit Blowfish encryption or the 256-AES encryption, but the encryption used depends on the location of the server you are connected to. The Stealth Proxy is the other security feature that lets you connect to one of ten dedicated servers through the Socks5 proxy tunnel. This tunnel activates an additional encryption layer, the AES-256 encryption.
For an extra layer of security, this VPN doesn't keep logs. However, they will keep your billing information for obvious reasons. If this is an issue for you, you could make your payments using BitCoin or give false information.
The TorGuard HTTP/SSL proxy adds an extra layer of security, allowing easy set up for multiple browsers.
For operating systems based on OS X and Windows, TorGuard comes with a Kill Switch. The kill switch means that TorGuard automatically blocks the internet connection on the applications lists should there be an interruption of the VPN connection. This is a safety strategy that ensures that no information gets transmitted through an unencrypted connection. However, this kill switch is missing from mobile versions of Windows and OS X. Unfortunately; it lacks the feature that lets you specify your list of applications not running by adding them to a protected list. It also lacks specialized servers for access to specific sites.
You get DNS (Domain Name System) leak protection for your Windows and OS X devices, and the best bit is that you can toggle it on and off.
Also, regarding leak protection is the fact that the VPN offers the best IP Leak protection as well as WebRTC leak protection.
The VPN also block malware and ad.
Speed is everything for a VPN. TorGuard VPN has an impressive performance. It might not be the fastest VPN out there, but it is one of the fastest. It has low latency rates, and its upload speeds are impressive. Here are our speed test results after testing the speed on a 170 Mbps connection. Tested on two different servers: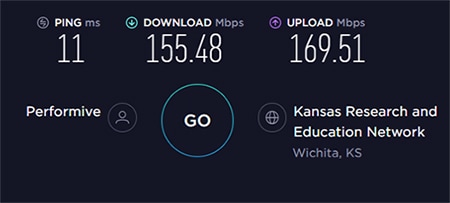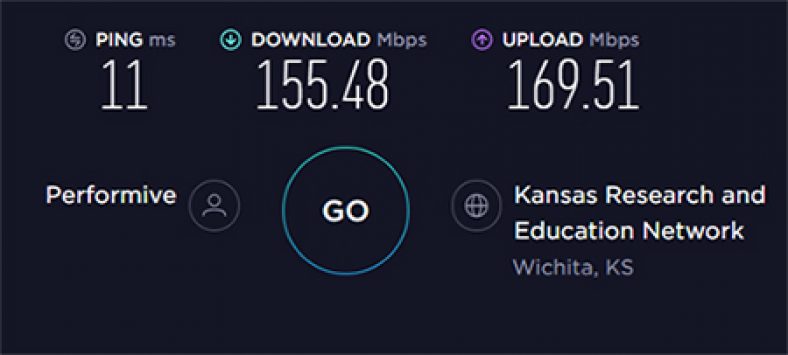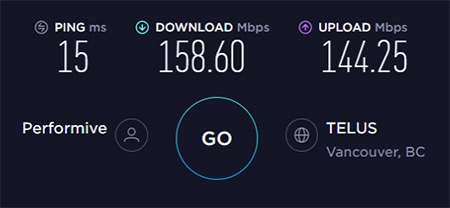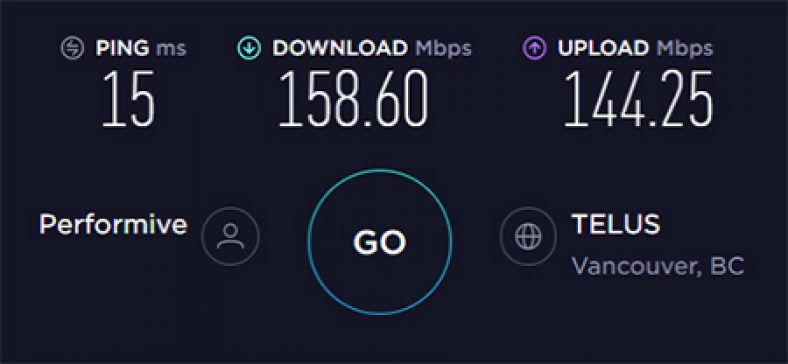 One of the reasons you should use Torguard is that they allowed torrenting, unlike some VPN services. We have tested several times using a torrent client, and we are happy with the results of downloading at max speed. And Of course, with Torguard, you will be torrenting anonymously and secured since they protect against IP Leaks and no logs policy.
Plenty of extra services​
There are many VPN services available today, but only TorGuard provides an encrypted email. Besides the usual features you can expect from a VPN service, this one comes with important but straightforward extra features. Among those pretty features include unlimited mail storage, calendar support, MITM protection, G/PGP encryption, and more.
Additionally, With the VPN's router store, the service sells pre-flashed VPN routers ideal if you want to have a household VPN connection. Currently, TorGuard has a deal where users can switch over and use their pro-rated credit to get a free VPN router.
Excellent customer support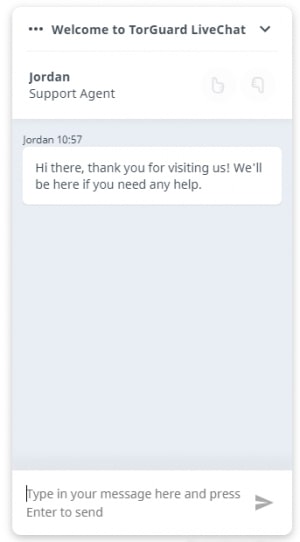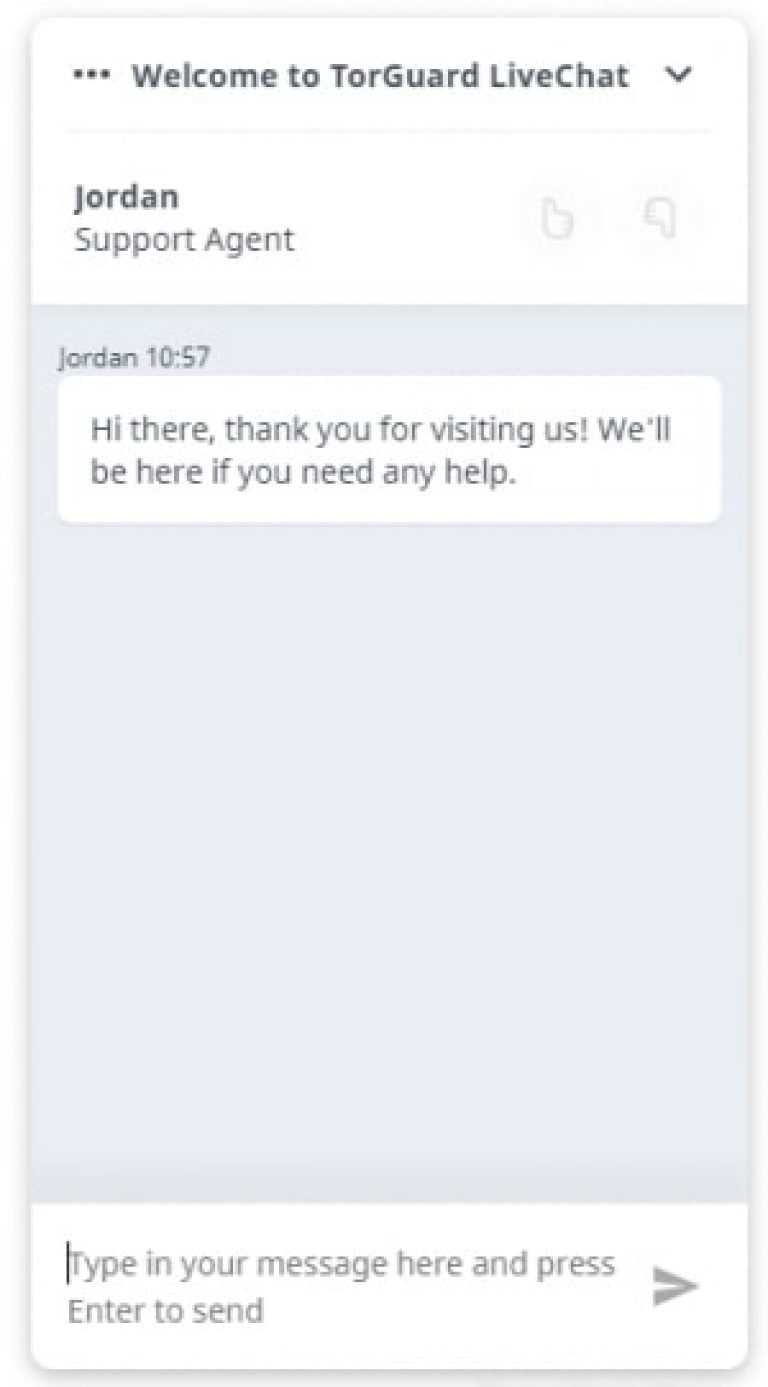 Customer support is the other reason why TorGuard is among the top-rated VPNs. On the website is an extensive customer support area with a knowledge base, FAQ, tutorials, troubleshooting, a forum, and a support ticketing system. The user account area also gives access to the customer support desk, and you could also use the live chat option. On top of things, on the other side of things is a polite, friendly, super-helpful customer support system.
Besides the app's simple interface, TorGuard is reliable, fast, secure, and has a great privacy policy. You will not find an error with TorGuard. After all, it has all the benefits and features, along with quick support. Consider what they are offering; it's definitely worth the money.